Rodgers Builders Rodgers Report Spring 06 Page 11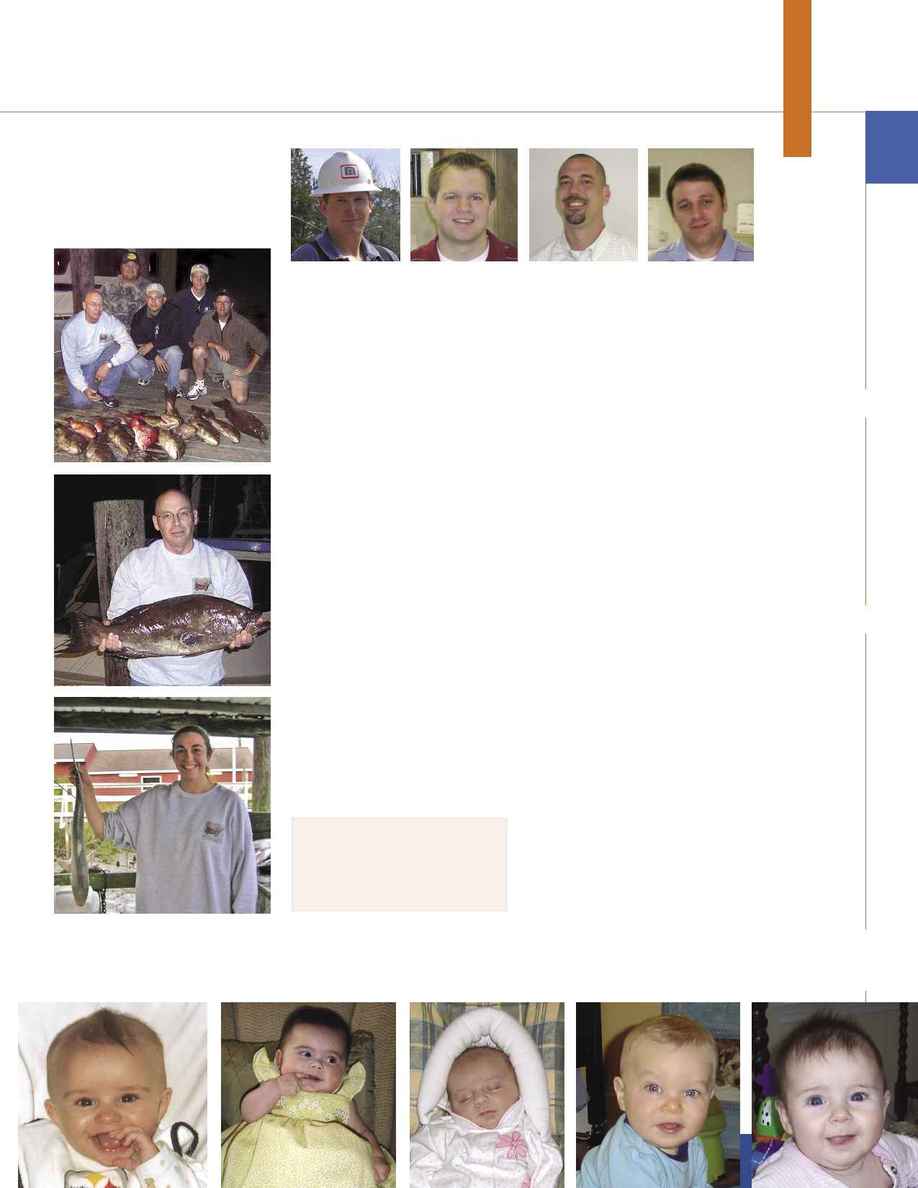 Integrity.
Quality.
Satisfaction.
Concern.
Do you have something to celebrate?
Please send your news and photos for
future issues of the Rodgers Report to:
RodgersReport@rodgersbuilders.com
Vice President, Business Development
Senior Marketing Specialist
Rafael Hernandez Carpenter
Vice President, Preconstruction Services
Benicio Marquino Carpenter
Assistant Project Manager
Leigh Wainwright Senior Marketing Coordinator
Assistant Project Manager
On June 4, 2005, Seth Spurlock
married Belinda Ruth Fincher at
Ebenezer Baptist Church in Monroe,
NC. The newlyweds spent their
honeymoon in the Mayan Riviera,
On October 8, 2005, Jonathan
Hartsell married Lauren Garbrick
at Carolina Presbyterian Church in
Locust, NC.
To "pop the question," Jonathan
sought a special and unique setting.
Under the guise of showing off his
project, Jonathan took Lauren to
the recently completed Johnson &
Wales University, where he worked
throughout construction. With
Charlotte's luminous skylight as a
backdrop, he proposed--and she
accepted.
The newlyweds honeymooned on the
employees went on a fishing trip in
Little River, SC, in October. Here
are some of the whoppers they