Nanoco Technologies 510 Data Sheets Page 1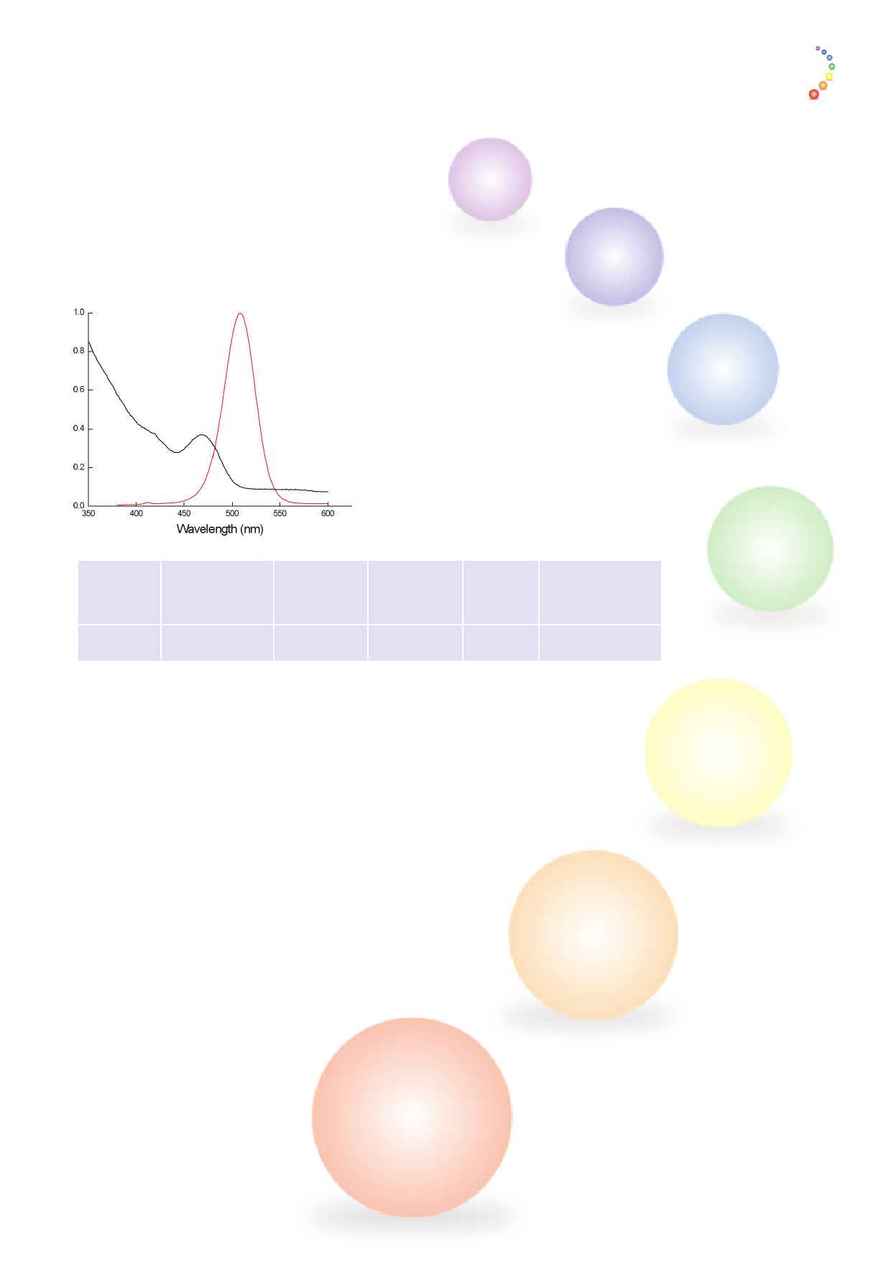 NanDotTM510
Disclaimer of Liability:
Caution! Do not use Nanoco Technologies Ltd products or materials in applications involving implantation within the body; direct or indirect
contact with the blood pathway; contact with bone, tissue, tissue fluid, or blood; or prolonged contact with mucous membranes. Products
offered by Nanoco Technologies Ltd are not designed or manufactured for use in implantation in the human body or in contact with internal
body fluids or tissues. Nanoco Technologies Ltd will not provide to customers making devices for such applications any notice, certification,
or information necessary for such medical device use required by US FDA (Food and Drug Administration) regulation or any other statute.
Nanoco Technologies Ltd make no representation, promise, express warranty or implied warranty concerning the suitability of these materials
for use in implantation in the human body or in contact with internal body tissues or fluids.
© Copyright Nanoco Technolgies 2005
Recommended use
Nanoco Technologies Ltd standard quantum dots are coated with a long chain amine,
Hexadcylamine (HDA). The quantum dots are provided in powder form unless otherwise requested.
Supplying quantum dots with an HDA coating (capping agent) and in the solid state gives the
quantum dots a prolonged shelf life. It is recommended that when the quantum dots are dissolved,
moisture and oxygen-free organic solvents such as toluene or dichloromethane are used. Because of
the larger size of the red quantum dots, heat or sonication may be required to fully dissolve into a
clear solution.
48 Grafton Street, Manchester M13 9XX, United Kingdom
Tel: +44 (0)161 275 4605 Fax: +44 (0)161 275 4616
www.nanocotechnologies.com