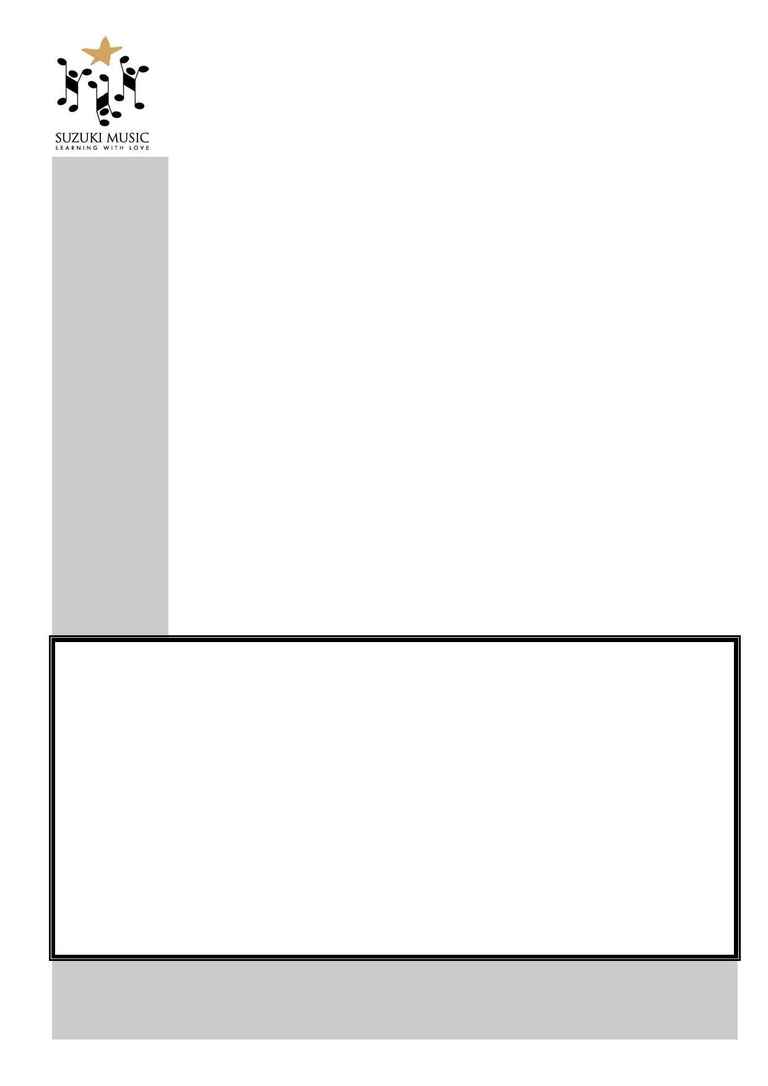 Flute
Professional Development
SUZUKI MUSIC
PO Box 439 Kew East Vic 3102
(03) 9859 0433 Fax (03) 9859 0477 Email info@suzukimusic.org.au
Suzuki Talent Education Association of Australia (Vic.) Inc. Reg. No. A5744 ABN 14 080 413 955
FLUTE PROFESSIONAL DEVELOPMENT
MINI FESTIVAL 2008
Sunday 24 August
9.00 - 12.15pm
Scotch College
Morrison Street, Hawthorn
Cost: $79
Closing Date: Wednesday 6 August
Julia Breen and Phyllis Todner will be facilitating a morning of very practical and
interactive sessions for flute teachers. All sessions will include lots of playing, so
make sure to bring your flute!

The planned topics are:

Setting up a new student
This session will include practical role-plays and participatory exercises.
"Problem" pieces in the repertoire
Each participating teacher will select a piece, or section of a piece,
which they have found students regularly have problems mastering, and
together we will discuss ways to solve the problems.
Revision
The reasons for and purposes of revision, how to make it happen, and
how to teach a new piece by linking it to earlier pieces.
Annual Professional Development Requirement Credit - 3 hours
Please complete payment details below and return to Suzuki Music with payment by
Wednesday 6 August.
Late applications may not be accepted and will be subject to a late fee of $15.
FLUTE PROFESSIONAL DEVELOPMENT
Sunday 24 August 2008
Name _________________________________________________ Phone _____________________________
Email _________________________________________ Accreditation Level _________________________
Payment Details $79 [$39.50 for 2008 Primary Trainees in first year of training]
(for applications and/or payment received after Wed 6 August)
TOTAL PAYMENT $________________
(Payable to Suzuki Music)
Card* (Mastercard / Visa)
(please circle card type)
* Card transactions will incur an additional 2% surcharge

Cardholder's Name _________________________________ Signature______________________________