M2 Consulting m2brochure Page 4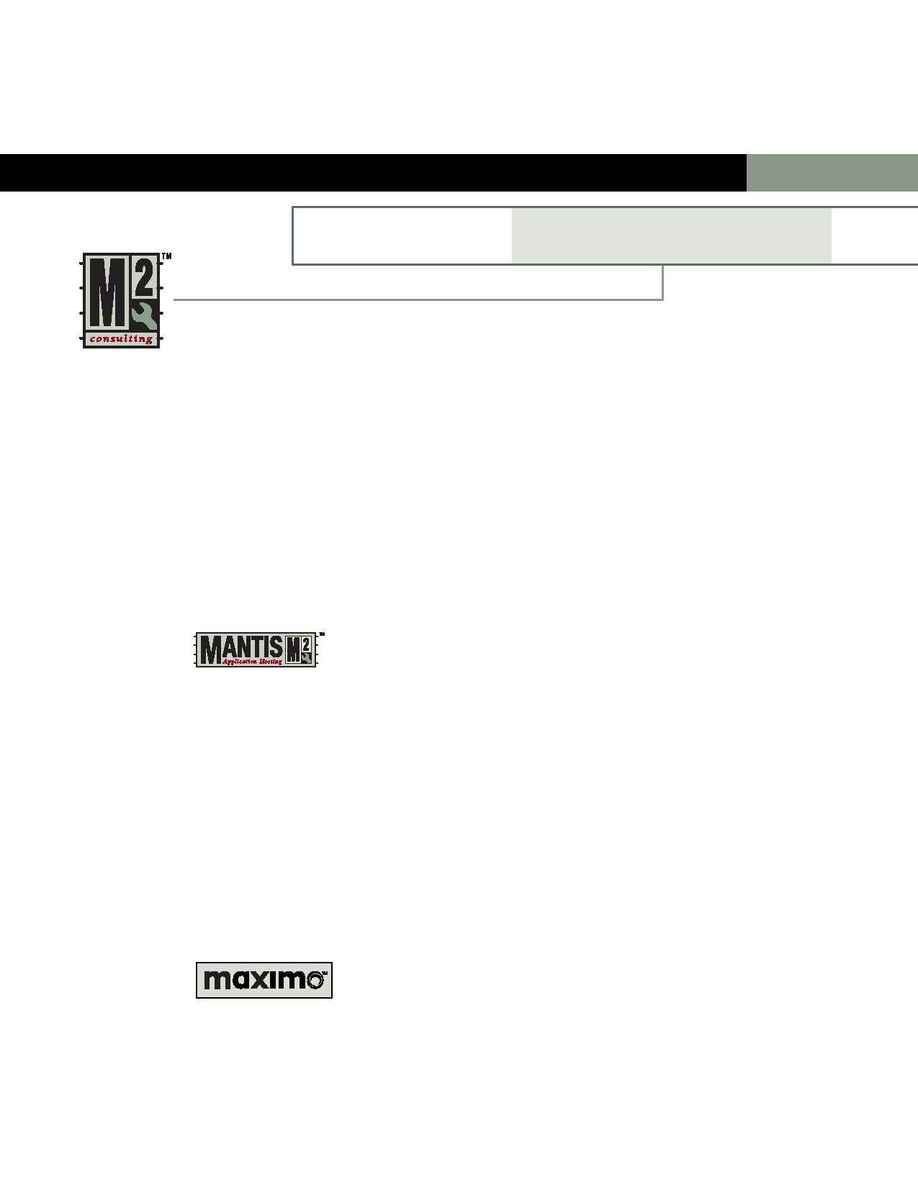 THE KEY TO SUCCESS WITH APPLICATION HOSTING IS TO
IDENTIFY A SERVICE PROVIDER THAT
010110000010010111101010100101010
011110000100000011111011101011100
010010001000010001010100101000100
001010100010100100001010011110101
010101010010101010100101010010101
001010100011111010010100110001010
010010011101110100101110101011111
With over 1OO years combined experience in facility
management & maintenance, M2 Consulting is uniquely qual
ified to design and implement your Enterprise Asset
Management (EA M) system. We know exactly what to look
for. Our libraries of job plans, industry standards, best
practices, proven processes and benchmarks make imple
mentation quick, easy and affordable.
To insure the highest quality of service
M2 Consulting has created Mantis
Application Hosting. With a 99.97% availability record
guaranteed 24/7, it speaks for itself. Further, M2
Consulting partners with MRO Software
Communications (co-location Data Center partner) to
bring the full benefits of Maximo
need for additional IT resources or infrastructure
investments. With Mantis, users access the software and
their database through a standard Internet browser
across even low bandwidth communications.
By deploying the "best-of-breed" EAM
tool*, Maximo, together with the thin
client server software, Citrix
MetaFrame, in a centrally
administrated architecture, your facility can track
*SPEX rates MAXIMO "Outstanding": The #1 Maintenance Management Software for the year 2OOO.