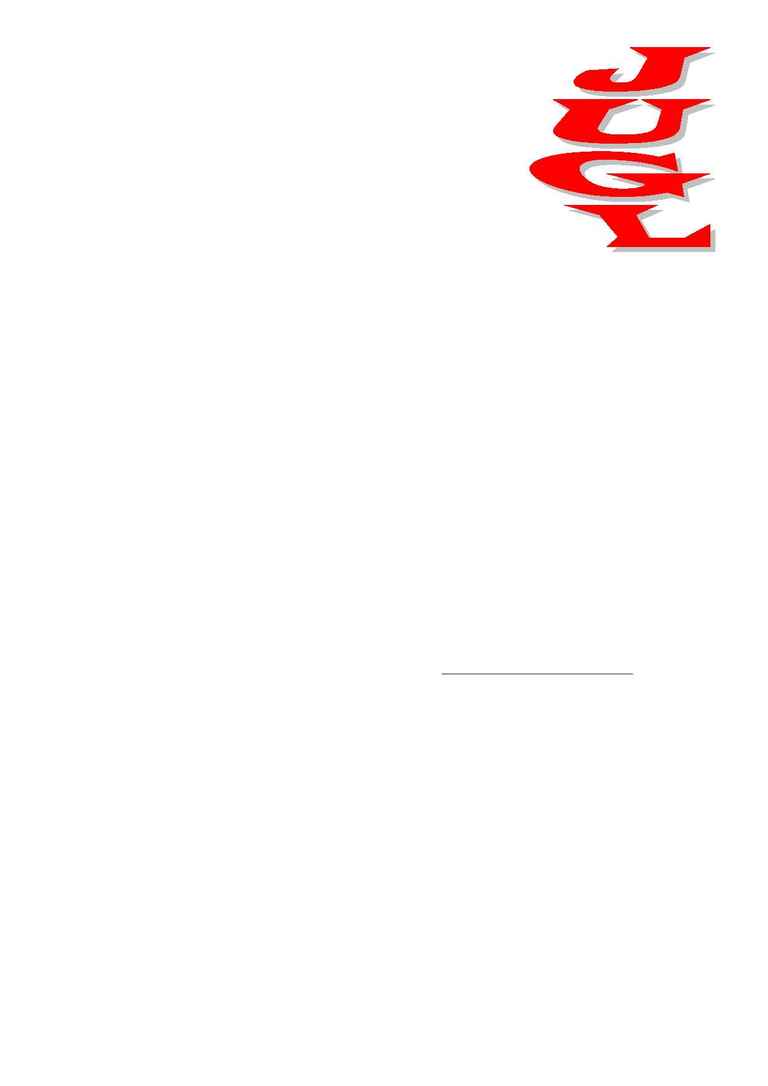 In the previous issue of JUGL Update we
indicated that the Committee would be holding a
strategic Away Day to allow us time to reconsider
the role of JUGL. Following on from these
discussions, we revised our terms of reference
as follows:
Mission Statement
JUGL supports library and information
professionals in the use and development
of electronic networking for information
provision.
Objectives
to provide a forum for discussion on the
use of electronic networks for libraries
in Higher and Further Education
to provide a focus in which the views of the
profession can be reviewed and developed
to represent the views of the profession to
the JANET National User Group, to the
Joint Information Services Committee and
to other relevant organisations
to extend current awareness on networking
and related matters to library staff though
conferences, seminars and other activities
At the September meeting we then revised the
composition of the Committee in line with
these statements, slightly reducing the number
of invited representatives by focussing on
those whose activities are of direct relevance
to our work as defined above. In line with
these changes, we are seeking to develop
links with the Further Education community,
all of whom should be connected to the
academic network by 2001. We are currently
holding discussions with both COLRIC and
COFHE as to how we can best achieve this
and plan to invite a representative of the FE
sector to join the Committee.
Thursday 18th May 2000
E-journals in practice : real world solutions to
e-journal problems
At the Open University Conference Centre, Gray's
Inn Road, London (close to Euston Station)
Further details from e.a.gadd@lboro.ac.uk
November 2000
Seminar on digitisation
Details to be confirmed
Both these events will be advertised on lis-sitereps
and lis-link.
At the September Committee meeting, JUGL
confirmed its intention to set up Task Groups to
monitor developments in the following areas:
Authentication ­ led by Barbara Vickery ­
barbara.vickery@nottingham.ac.uk
JISC has now set up a Committee for
Authentication and Security (JCAS). At its last
meeting JCAS agreed that the Athens service to
the HE community should continue to run for
at least three more years. JCAS is currently
developing a programme of work to provide a
comprehensive middleware infrastructure for
UK Higher and Further Education. This will be
based on their extensive experience with
Athens, international standards, where available,
and, where possible, will be developed in
partnership with other organisations working in
this important area. It is planned to spend the
next six months defining a `general solution'
and there will be extensive consultation with
the community during this period. If any JUGL
member wishes to forward comments to
Barbara we will ensure that they are
forwarded to JCAS.
ibr
ar