American Eagle Outfitters LYL application Page 1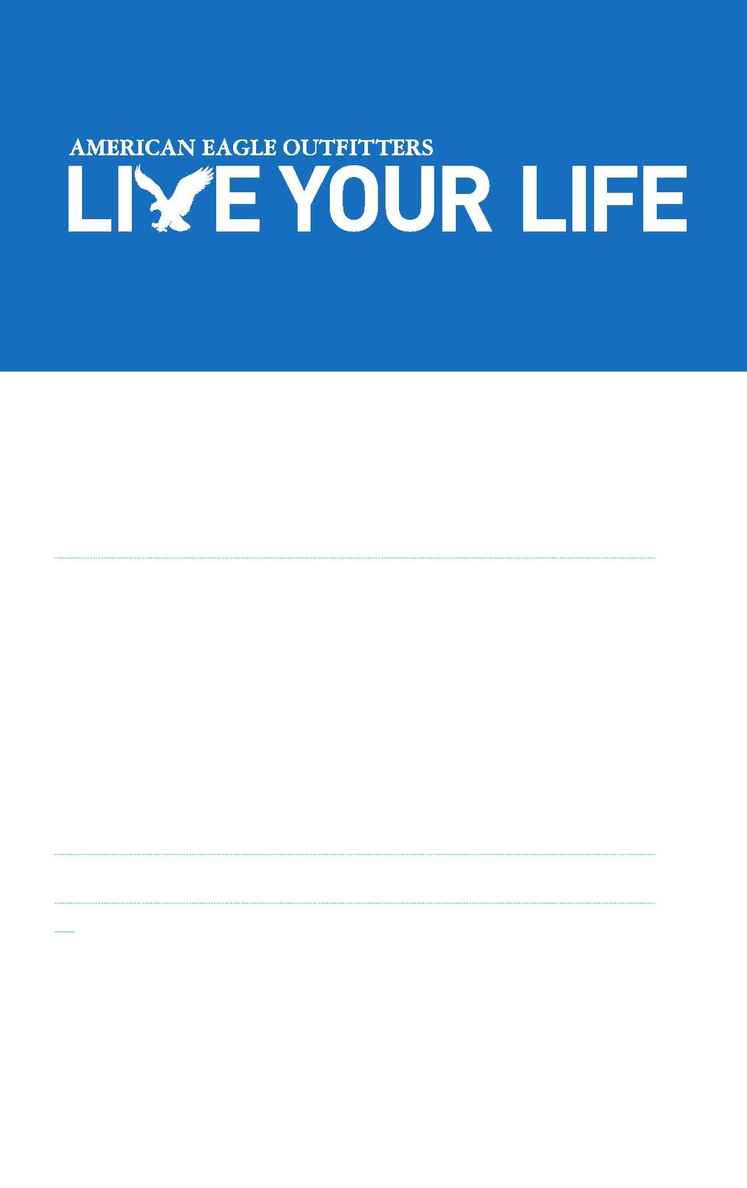 Fill out this application today to enter the AE Live Your Life Contest.
Win the chance to have your dreams fulfilled and inspire the world.
We want to know how you live your life. All you need to apply is an essay or video and the
desire to live your life in the truest way possible.
Six winners will score a $500 AE wardrobe, as much as $25,000 toward their individual
LIVE YOUR LIFE dream or goal, and recognition in all AE stores and at ae.com.
To choose the six winners, AE will review each entry and narrow the pool of applicants in three steps:
Preliminary Round
The AE Live Your Life Panel will choose 30 semi-finalists based on three criteria: vision (50%), creativity
(30%) and clarity (20%).We'll post the semi-finalists' names and stories at ae.com for viewing and voting
during the Qualifying Round.
Qualifying Round
As the AE Live Your Life Panel re-evaluates the 30 entries, the AE community will also vote on the 30
semi-finalists to help narrow the contest to 12 finalists. The AE community will comment on which
semi-finalists have the best answer to what they hope to achieve through the contest.
Final Round
The top 12 finalists will travel on an all-expenses-paid trip to the AE Home Office to be personally
interviewed by the AE Live Your Life Panel and judged on five equally weighted criteria: vision, creativity,
clarity, personality, and passion. The six winners will be chosen during the Final Round.