American Eagle Outfitters LYL application Page 2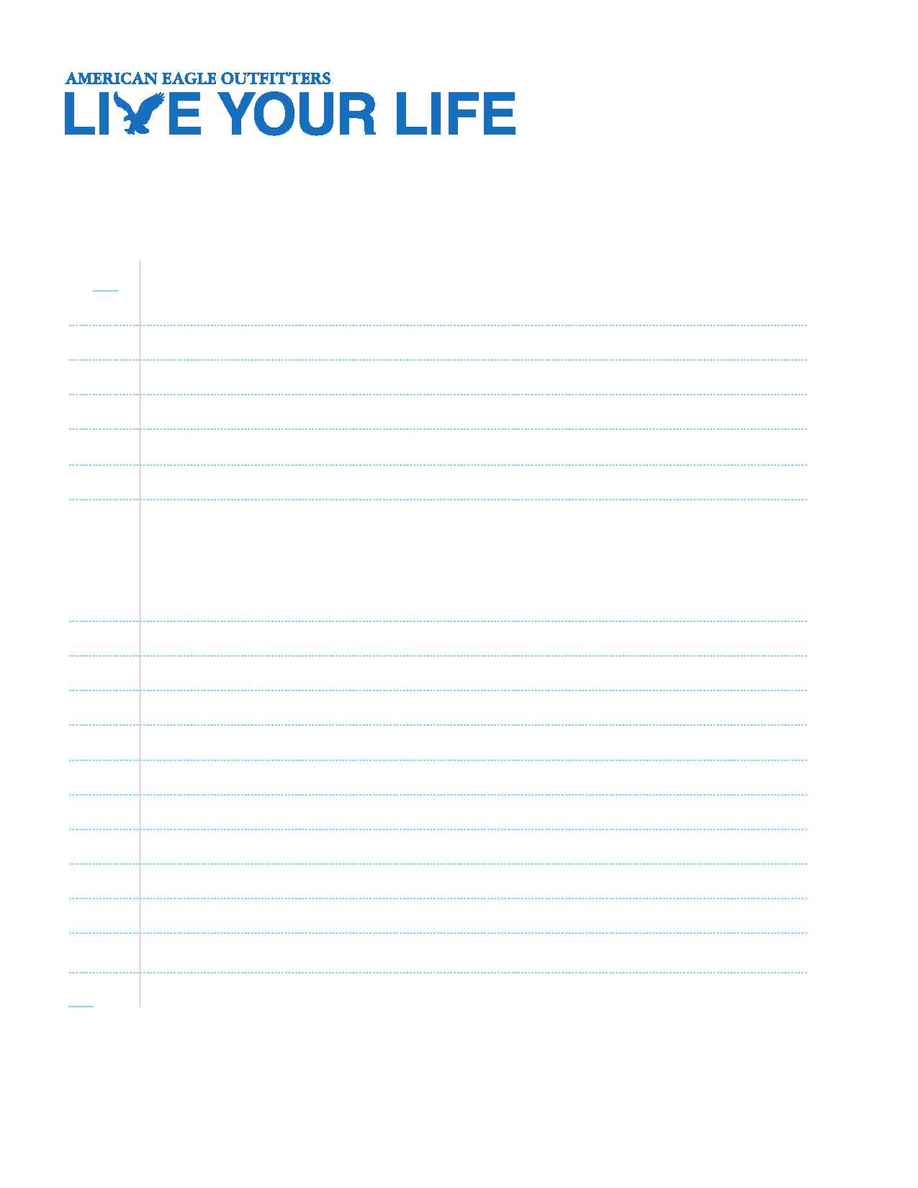 FIRST NAME:
STREET 1:
STREET 2:
CITY:
COUNTRY:
EMAIL ADDRESS:
ESSAY
:
STATE/PROVINCE:
ZIP/POSTAL CODE:
LAST NAME:
Win the chance to have your dreams fulfilled and inspire the world.
You may also submit a video entry no longer than 5 minutes on VHS or DVD.
Mail your completed entry to:
"AE Live Your Life Contest"
c/o American Eagle Outfitters, Inc.
150 Thorn Hill Drive
Warrendale, PA 15086 USA

You must include with your entry a completed and signed copy of the AE Live Your Life Contest Entry Release Form.