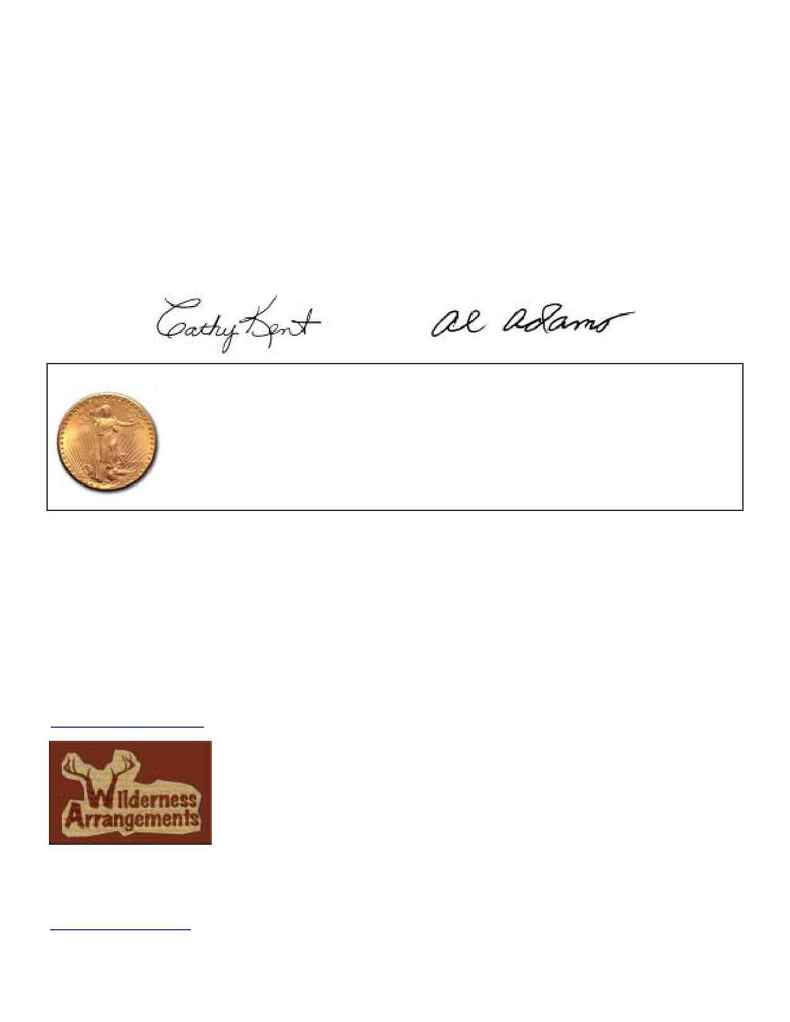 It is with bittersweet sentiment that we have decided to close our rustic furniture and antique gallery in
Dahlonega at year's end. Many factors, including the post 9/11 economic slowdown, influenced our decision.
TIMING - we are reminded of the old wise truth "Timing; the difference between profit and loss in all
endeavors." We opened our beautiful gallery in April 2001, just as the economy was worsening. Our timing
was not good.
However, the fat lady is not singing... Cathy and Al are already planning our retail comeback when economic
conditions are once again right for furniture and antiques.
We would like to thank our great staff and all of YOU for the wonderful friendships and new
relationships we have been fortunate to gain over the past two years. We look forward to continuing these
friendships.
The Fat Lady Ain't Singing'
40 Public Square South
Dahlonega, GA 30533
706.864.9985 phone
706.864.1822 fax
TOTAL INVENTORY LIQUIDATION SALE
7591 River Road
Columbus, GA 31904
706.321.8960 phone
706.321.8969 fax
Al will continue, as he has since 1968, to service our rare coin customers from his office,
after the retail gallery closes on December 31st. We will also be in attendance at
numerous coin shows around the country. We will continue to buy, sell, trade and
appraise rare coins, currency and miscellaneous collectables.
Please call Al Adams at 404.630.1861.
GOLD RUSH GALLERY - RARE COIN DIVISION TO CONTINUE!