Digiplex en datasheet oslo Page 1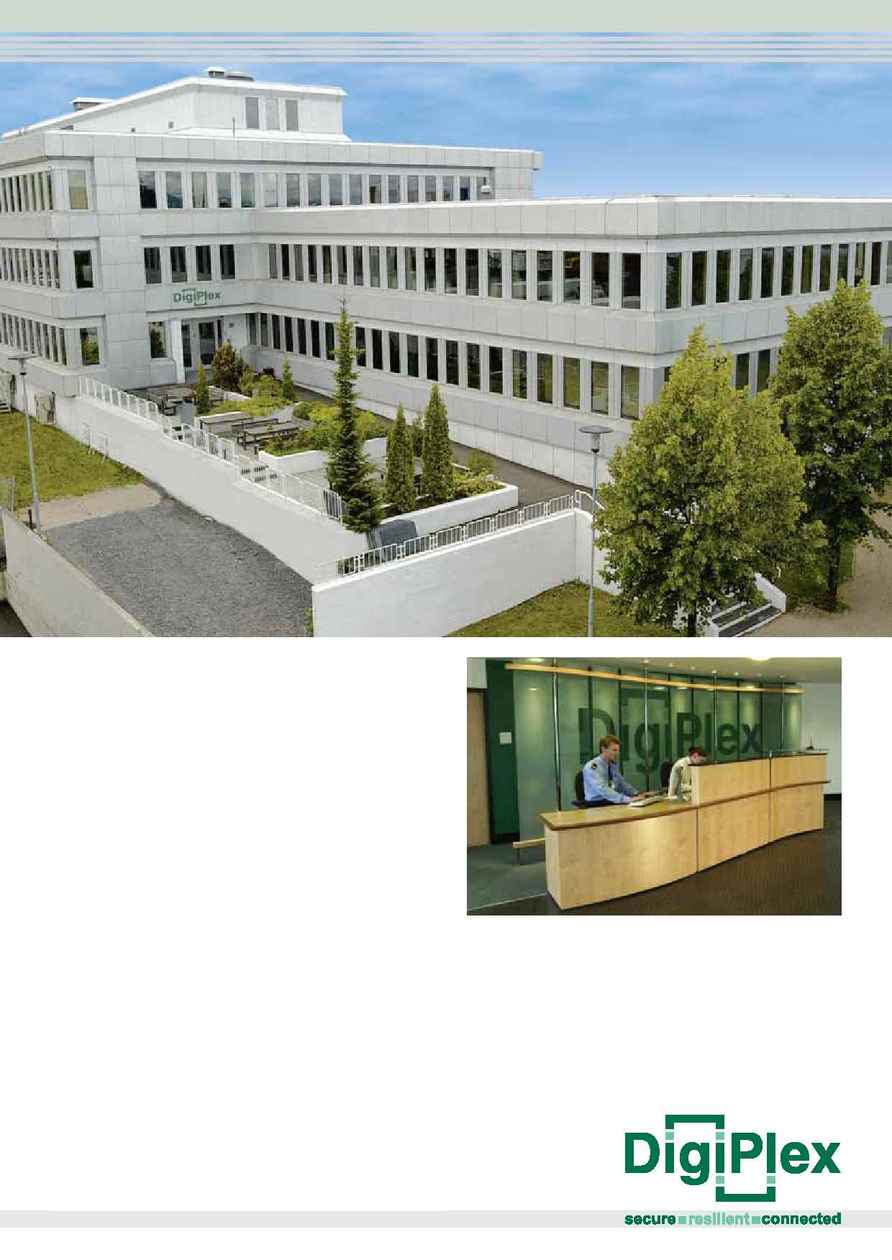 DigiPlex Norway AS
DigiPlex Norway AS owns and operates
Scandinavia's leading secure Centre. We provide
facilities for corporations and organisations
seeking a safe and protected environment for
systems, processes and people.
Secure: Our Centre delivers several layers of
security to organisations who require specialist
environments for applications ranging from network
operations through disaster recovery to datacentre
space and secure network control centres.
Resilient: DigiPlex Oslo provides guaranteed
continuity of power and telecomms into and
throughout our conditioned, chilled modules, suites
and rooms.
Connected: Our secure Centre is connected to
multiple local and international telecomms carriers
providing optimum network choice.
We look forward to talking to you about how we
can support you.
For more information,
please visit
www.digiplex.no
or email
info@digiplex.no
Ulvenveien 89b, Oslo 0152, Norway