Design Force designforce Page 3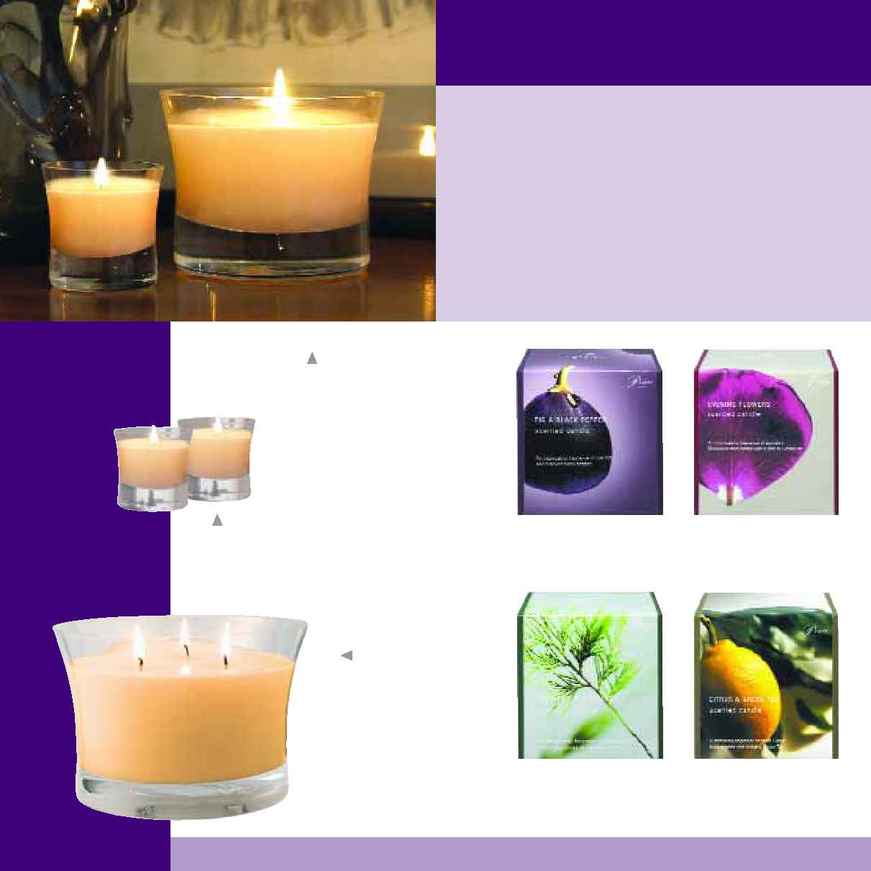 1
Candles
3 Wick Glass Jar
Size
Price
Code
Code
Code
Code
Fig & Black Pepper
An intoxicating fragrance
of ripe figs and cracked
black pepper.
Evening Flowers
A sensual fragrance of powdery
Moroccan rose petals with a
hint of geranium.
Citrus & Green Tea
A refreshing fragrance of
sharp citrus fruits infused with
calming green tea.
Cypress & Patchouli
A woody fragrance of cypress tree
with subtle tones of patchouli.
Large Glass Jar
Size
Price
Code
Code
Code
Code
Code
Code
Code
Code
Mini Glass Jar
`pack of two'
Size
Price
to order 0800 1694870 www.design-force.co.uk
Prices Candles
- London, England
Founded in 1830, Price's heritage as the UK's leading
candle manufacturer and approved supplier to the Royal
Family gives the company the perfect platform to design
both contemporary and traditional lifestyle products.