A-1 Technology, Inc. Affiliates Page 2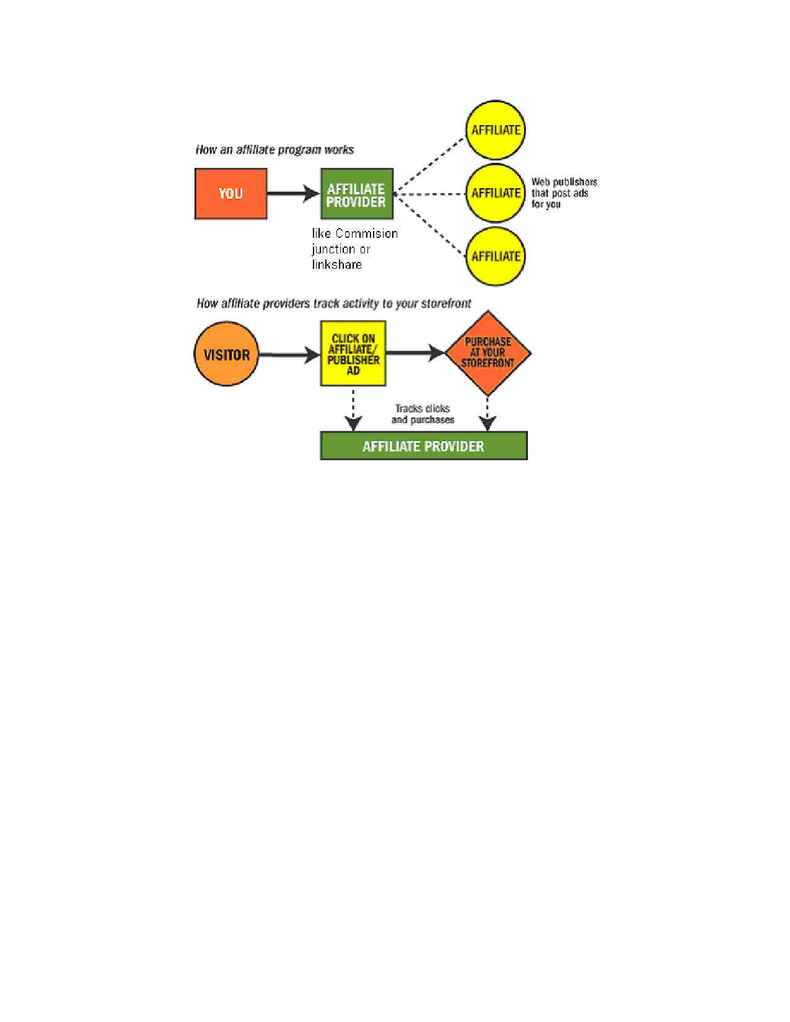 Once you've developed an affiliate program, it's time to decide what types of affiliate sites you
want to target and plan a marketing campaign to garner their attention. You'll also want to visit
each applicant's site to determine if it is appropriate for inclusion in your network, and you'll need
to be prepared to provide members with the necessary links and graphics to promote your
associate program on their venue. Identifying potential affiliates can be done through a general
online search but the best way is identifying your competitors' affiliates and engages these same
companies for your affiliate marketing program.
Another excellent choice for affiliate marketing is to select another business that is closely
related to your own business but does not compete with your business. This is a good idea
because they may share your target audience and their website visitors will also likely be
interested in visiting your website as well. For example if you sell exercise equipments you can
select website which sells exercise books, videos. This website does not directly compete with
your business but they are likely to attract an audience that would be interested in and have a
need for your products or services.
Pay per impression means you pay for every 'view' that your advertisement receives on
affiliate website. The rates pay per impression programs generally pay are on a CPM (Cost Per
Thousand Impressions) basis.
Pay per click programs : Each time someone clicks into your site through a banner ad, text link,
graphic or other access point from the affiliate's site, you pay the affiliate a fee between $0.02
and $1.00.
Pay per lead programs : The affiliate is paid a set amount for each visitor he send to your site
that performs an action, such as joining your program, signing up for newsletter, filling out a