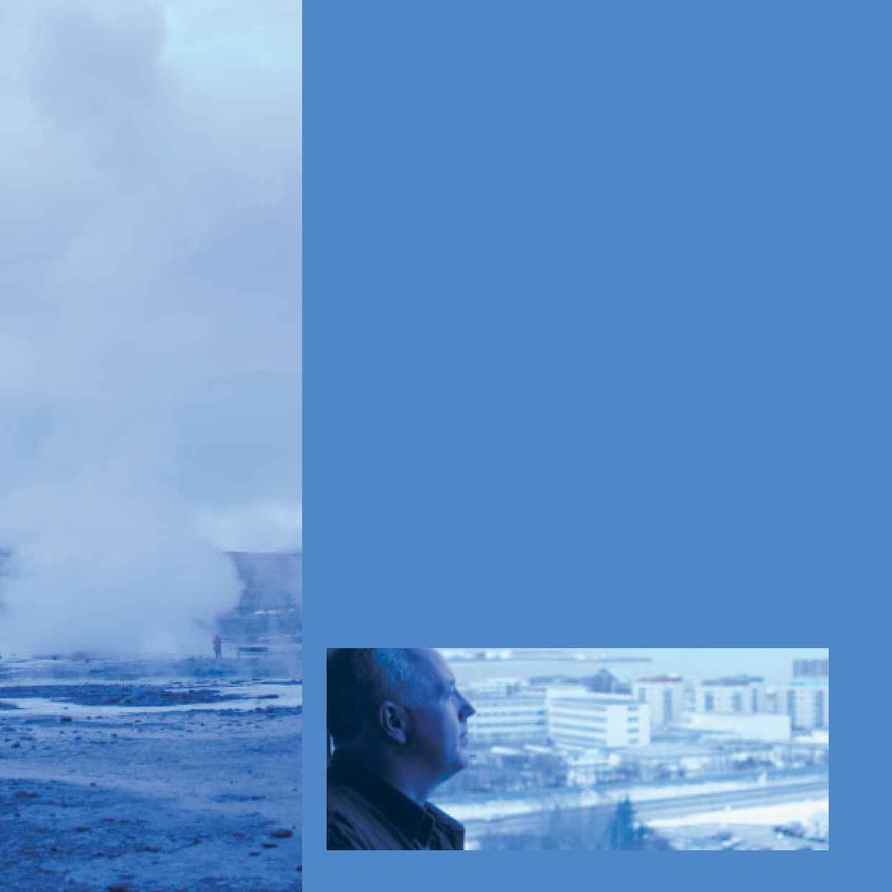 01
WELCOME
AN END TO COLD CALLS
Iceland?
Why would you want to go to Iceland?
There's Reykjavik, for a start. Without
doubt, it's Europe's coolest destination.
There's Iceland's famous Blue Lagoon
spa too. And the lava flows, the geysers
and the waterfalls.
And, on top of all that, we'll take you
there for nothing. Free. Zilch. Nada. Losa
viôákæra (that's Icelandic for free of
charge).
The point of the trip is a simple one ­ to
meet and exchange ideas with some of
the UK's leading marketers and marketing
services suppliers.
So, you get to meet a bunch of very
talented people. You get to see Iceland as
our guest. And there are no catches, no
hidden agenda ­ and no charge.
It's much, much better than fielding cold
calls from suppliers who may or may not
meet your marketing needs. It's informal.
It's fun. It's easy to arrange.
If you choose to establish relationships
with these suppliers ­ all of whom
operate outside the M25 ­ then everyone,
including you, will be happy. If you don't,
you've got nothing to lose ­ and a
fabulous few days in Iceland to gain.
Did we say `no catches'? There is one:
numbers are strictly limited to just 25
people. If you want to be one of them,
you've got to act fast. Book your place
now for The Iceland Forum 2005. You may
never have to deal with another cold call
again.
"THE TRIP WAS
MARVELLOUS AND
REALLY OPENED MY
EYES TO THE TALENT OF
AGENCIES OUTSIDE
LONDON.EVERYTHING
WAS SO WELL
ORGANISED.NOT ONLY
WAS IT GREAT FROM A
WORK PERSPECTIVE,IT
WAS ALSO GREAT FUN."
ALEX HILTON,
DIRECTOR OF COMMUNICATIONS,VITABIOTICS