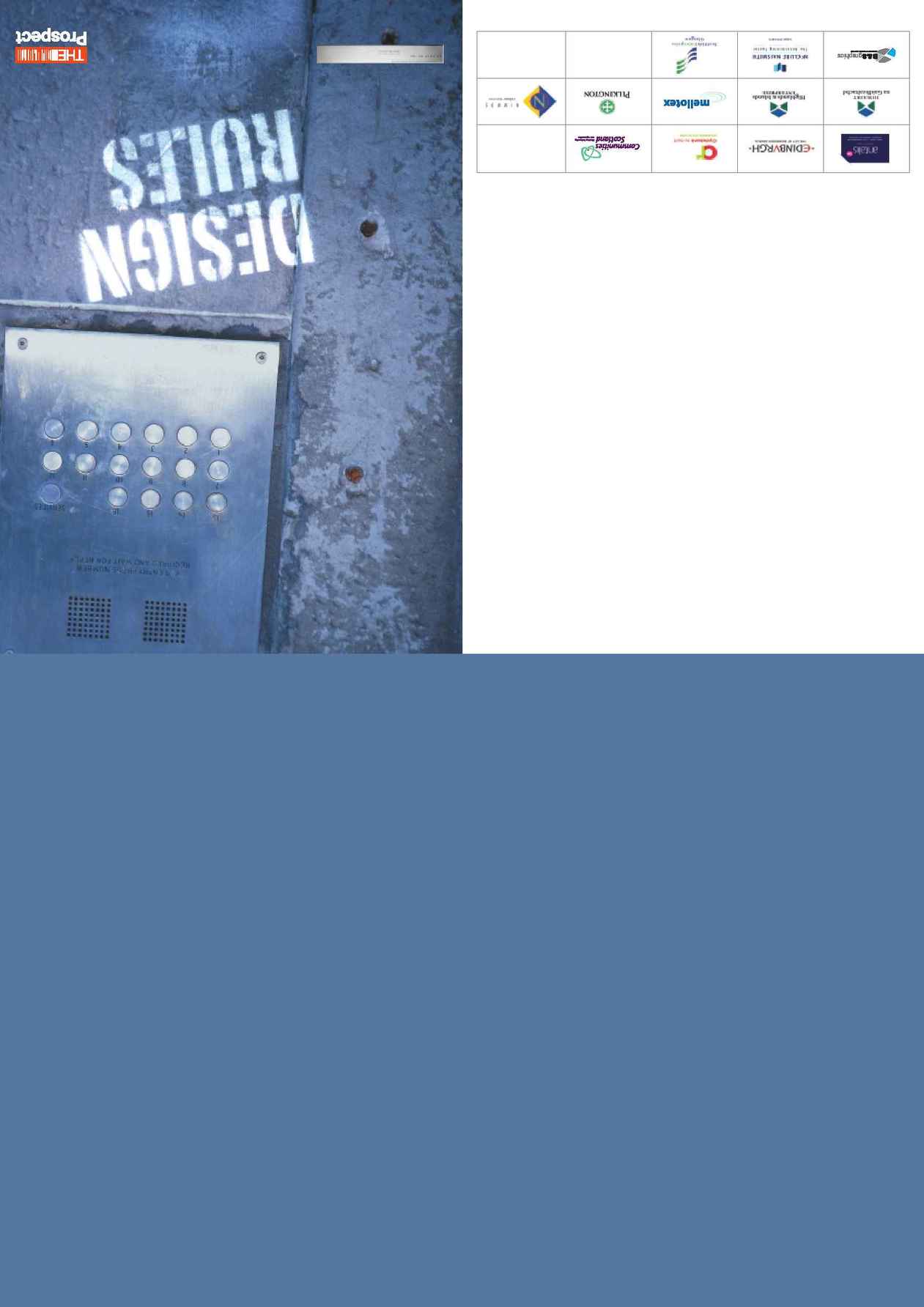 Scottish Design
Awards
2004
Categories
Overall
01.
Design Grand Prix*
02.
Chairman's Award for Design*
03.
Architecture Grand Prix*
04.
Chairman's Award
for Architecture*
05.
Designer of the Year*
06.
Young Designer
of the Year (U-30)*
07.
Architect of the Year*
08.
Young Architect of the Year
(U-35)*
Design
Graphic
09.
Publications
(books & magazines)
10.
Corporate Literature
11.
Stationery
12.
Annual Report
13.
Best Use of Paper
14.
Corporate Identity
15.
Promotional Literature
16.
Direct Mail
17.
Point of Sale
18.
Best Item of Self Promotion
19.
Packaging Design
20.
Student Graphic
Design Award*
21.
Exhibition Design
Digital Media
22.
CD Rom
23.
Website
24.
Animation
Product
25.
Product Design
(commercialised or prototype)
Design Crafts
26.
Best Use of Photography
27.
Best Use of Typography
28.
Best Use of Illustration
Architecture
29.
Best Housing Project
30.
Best Commercial Project
31.
Best Publicly Funded Building
32.
Best Residential Project
(<£500K)
33.
Commercial Interior
34.
Best Building for Public Use
35.
Northern Exposure**
Designing Places
36.
Best Regeneration Project***
37.
Sustainable Homes
& Communities****
38.
Public Realm Award
(parks, streetscapes etc)
39.
Buildings in Context*****
*
Categories which cannot be
entered using this form.
See rules 11, 13, 14 & 19 for more
information.
**
An award sponsored by Highlands
and Islands Enterprise for what
the judging panel deem to be
the best project overall built in
the Highlands and Islands
Enterprise region.
*** Projects in this category should
display the following attributes:
1. The development of the
buildings should be integrated
with a wider plan for area
regeneration; 2. The projects
should have been developed
in full consultation with users
and with the wider community
of interests;
3. The project should show
that its development has had
some catalytical effect in the
surrounding area (ie. through
environmental improvements,
economic benefits, improving
the morale in an area or through
the creation of other similar
developments etc).
**** This award recognises the
contribution that clients have
made to creating homes and
communities that are
environmentally, economically and
socially sustainable. The award
is open to new build projects or
refurbishments. It would be helpful
if entrants could include in their
submission a short explanation
of the sustainable aspects of
their project and, where possible,
evidence of their success.
*****This category is open to architects,
urban designers, landscape
designers and commercial
developers. Based on the
assumptions that good
architecture and urban or
landscape design go hand in hand,
the judges will be looking for an
excellent piece of architecture and
evidence that the location and
orientation of the building and the
design of the surrounding space
formed a critical component of
the brief and the completed
project. Entrants should provide
a written statement, diagrams
and photographs to demonstrate
the relationship between the new
building and its surroundings.
How to enter
Ensure that your submissions
conform to all the rules and
are in the form stated in rules
15 & 17 (see overleaf).
Complete one copy of the
individual entry form for each
entry and attach it LOOSELY
to the relevant entry material.
Complete one copy of the
summary entry form and ensure
it is enclosed with your entries.
Enclose payment for the total cost
of the entries made. Please make
cheques payable to The Carnyx
Group Ltd. Payment may also be
made by credit card but please
note we do not accept Amex
or Diners.
Ensure delivery to:
The Scottish Design Awards,
The Drum/ Prospect, 3 Park
Street South, Glasgow, G3 6BG
by 5pm on Friday 6 February 2004
Cost
Entry Fee ­ £100 per
consultancy/agency/
company*
(£117.50 including VAT)
Each Submission ­
£30 (£35.25 including VAT)
*If your company
employs 3 or fewer staff,
a special entry fee of £25 applies
(£29.37 including VAT).
Each entrant will receive a free
copy of the Scottish Design
Awards Annual, worth £19.50.
Chairman of the
Design Judges
Gert Dumbar, Studio Dumbar
Chairman of the
Architecture Judges
John McAslan,
John McAslan + Partners
Award ceremony will take place
on Friday 21 May 2004 at the
Holiday Inn, Glasgow City West.
The Scottish Design Awards
are organised by
The Carnyx Group Limited.
For tickets or further information
contact Lorraine Gordon on
0141 352 4661 or at
lorraine.gordon@carnyx.com
For rules of entry,
see reverse.
Design
Graphic Partners
Print
Nimmos Colour Printers
Paper
Printed on Mellotex
Brilliant White
manufactured by T
ullis
Russell Papermakers.
Scottish Design
Awar
ds
2004
Make your mark
Call for entry form
Deadline
6 February 2004
Sponsors