Suzuki 2004 styles Page 1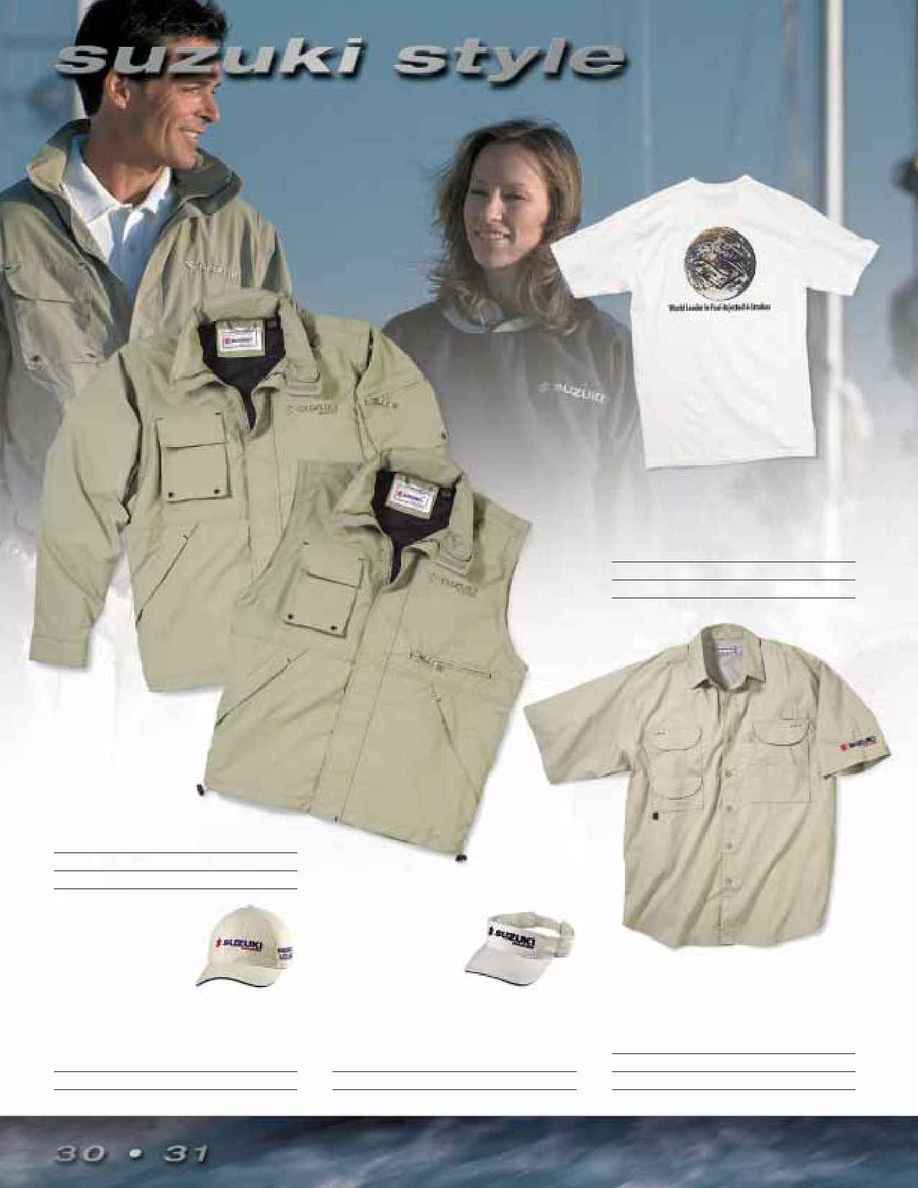 Fishin'- Pro
Convertible
Hooded Jacket
Converts to a vest in seconds with zip-off sleeves.
Fishin' Shirt
100% cotton shell, 100% polyester lining. Be cool
fishin' in this vented shirt.
World Leader T-Shirt
100% cotton.
T-Shirt features "World Leader" logo.
Suzuki
Marine Logo Cap
Fully adjustable cotton cap features Suzuki Marine
logo on the front and "World Leader in Fuel-
Injected 4 Strokes" on the side.
Sun Visor
Great for a sunny day when a cap is too much.
Fully adjustable with Suzuki Marine logo
embroidered on the front.