Research Point Corporation Research Point General Brochure 2009.17 Page 4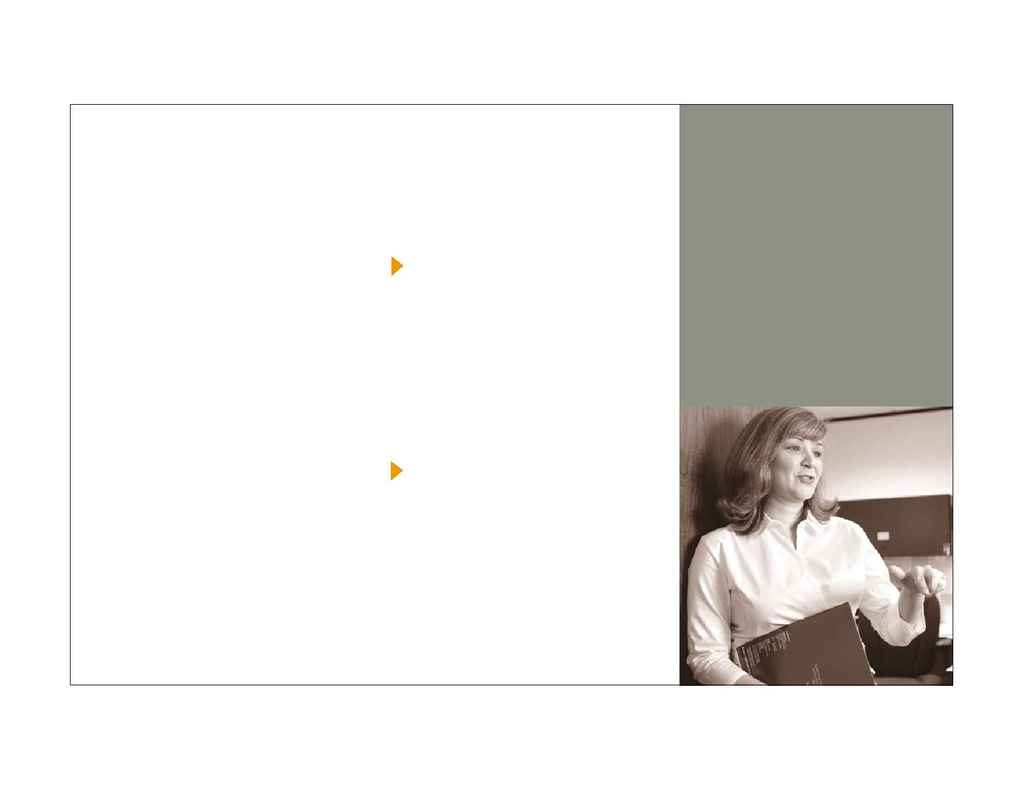 Where Tradition Meets Technology
While we offer all the processes, therapeutic
expertise and experience of other CROs,
we marry them to innovative, time-saving
technologies. These technologies make data
management, communication, collaboration,
and training convenient, easy and secure. And
often result in savings for your study budget.
Data Management Technology
We can use conventional paper case report
forms, electronic data capture or a combination
system (CPDM) is a comprehensive 21 CFR
datasets are built and available at the begin-
ning of the study. So your data are more easily
Online Training Technology
ResearchPoint's online training platform
leverages leading-edge Web technologies to
offer our customers many benefits. Whether
self-directed, self-paced asynchronous training
or real-time synchronous training, our online
platforms enhance training, accelerate time-
Online Collaboration Technology
is our customized information
sharing technology that enables ResearchPoint
to bring together sponsors, our staff, process
partners and investigators. Based upon assigned
system-level access, team members can share
documents, view reports, track investigator
progress and manage project data--online and
Online Investigators'
Meeting Technology
ResearchPoint's Meeting Center uses the
worldwide Web to host online investigators'
meetings in which participants can gather and
share information, as well as participate in
polling, all from their desktops.
Look to
ResearchPoint
and you'll find