Raptor Software AD 76 PLPL Page 13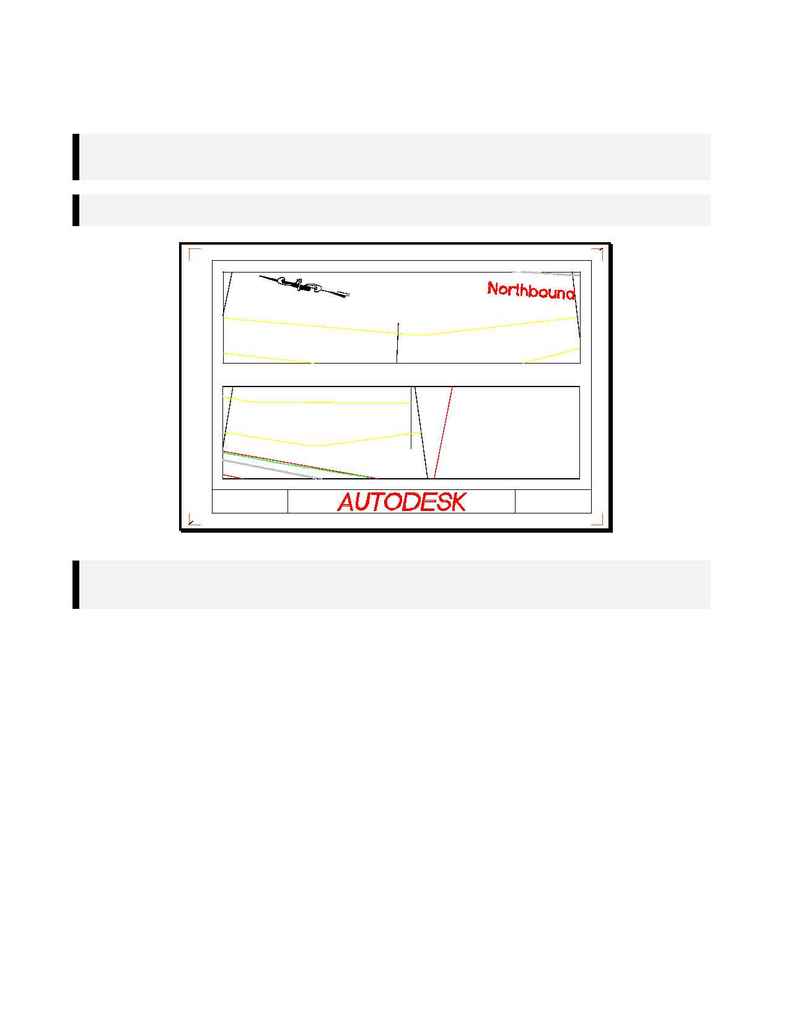 67. Plot out the first sheet from the first series. Re-feed the paper and plot out the last sheet from the
second series. The resultant will look like

Note: If you are using only one alignment, you will plot out the odd numbered sheets for the first
series. You will then feed in sheet number 1 (s001.dwg) from Series 1 and plot out sheet number
2 (s002.dwg) from Series 2.

Note: This routine works best with individual plotter sheets (rather than with a roll fed system). You
will have more control with individual sheets.
NOTE: You may also do some tricky things with creating blocks from your sheets after copying the
information from Model Space to Paper Space (using the
[Sheet Mgr]
[Sheet Tools]
[General Paper Space]
[Copy MSpace to PSpace]
.
Refer to the Sheet Manager Reference Manual
Review other Technical Notes on Sheet Manager

Creating a Plan / Profile Sheet
Creating a Label Frame with Multiple Text Labels
Creating a Plan Only Sheet
Visit our Web Site (www.softdesk.com)

Technical Notes are created regularly --- check our web site for updated and new technical
information