Raptor Software AD 76 PLPL Page 11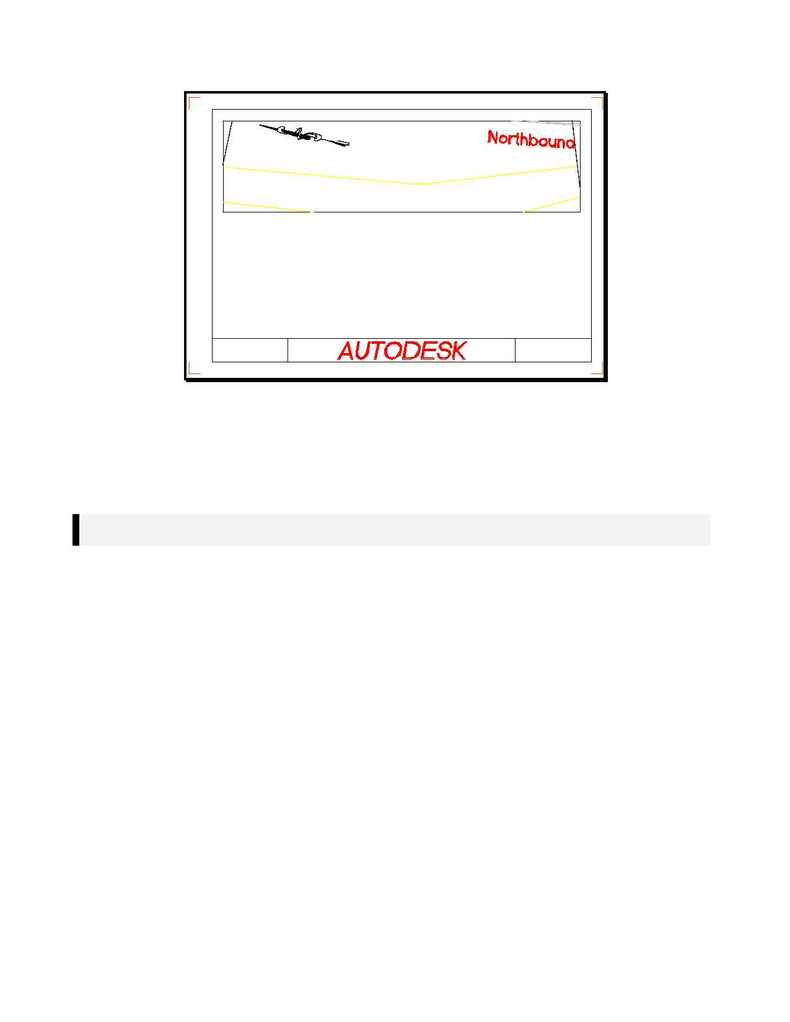 53. The next step is to proceed with generating and editing your Southbound series.

54. Set the second alignment current.
When the Select Alignment prompt appears, press
to select from the list. We
will select the Southbound alignment now.

Note: If you are only using one alignment, you will select that one alignment here as was done in step
41.

55. Set the Profile current.
command and select a point within

56. Switch to Paper Space by using

57. Set the Southbound Sheet (Plan2) current.
[Set Current Sheet Style]
c:\sdskdata\sheets\sdsk_I

58. Load the sheet style using
c:\sdskdata\sheets\sdsk_I directory

59. Layout the sheet series.
In the Set Current Sheet Series Name dialog box, enter `
field. This will help remind us that we used Sheet #2 (called Plan2) for the South
alignment layout.
a)
In the Edit Sheet Series Data dialog box, select the
c:\sdskdata\sheets\sdsk_I
Add in your desired starting sheet number (we will use 1) and your overlap distance (we
will use 100 for 100' of overlap).
to layout the sheet series.