Ellis Hospital 2005regform Page 1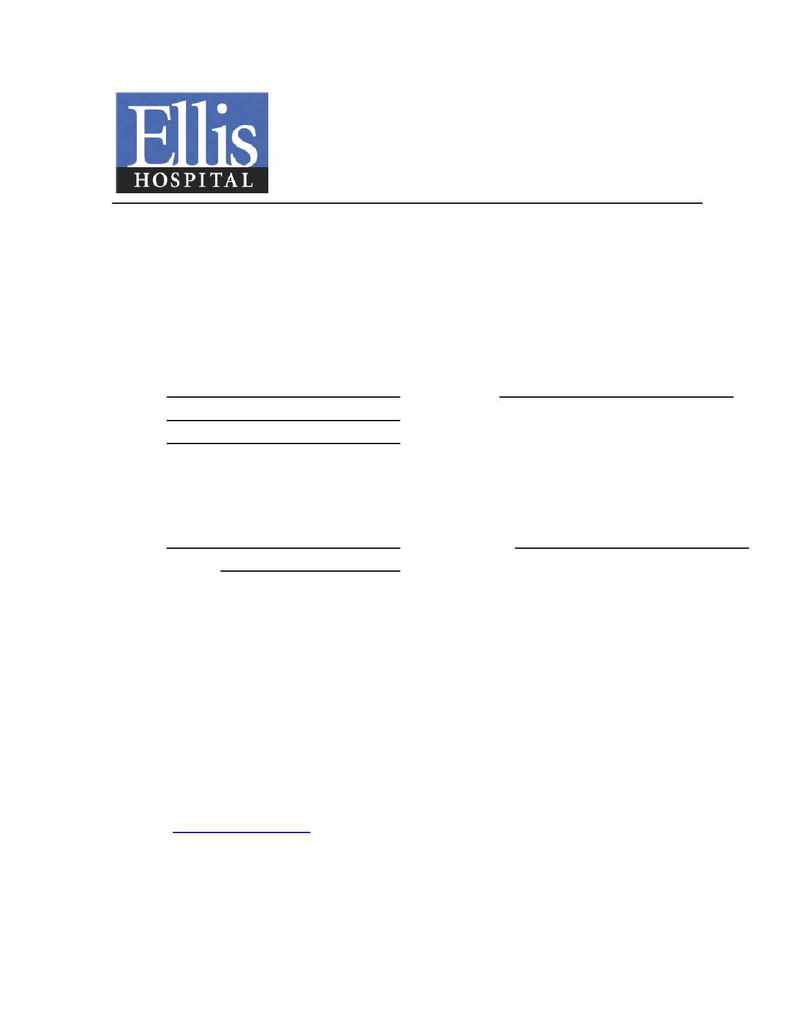 1101 Nott Street Schenectady, NY 12308
Phone: (518)243-1904 www.ellishospital.org
Registration Form
* Check Course you are registering for:
Diagnosis of Mechanical Dysfunction and Stability, Retraining
Sept 29-Oct 1, 2006
Cost: $450.00
Fax:

Payment Enclosed:
Am Ex MC Visa Personal Check Company Check
Check Number:
Make checks payable to: "Ellis Hospital Foundation" c/o Pagnato Fund

To Register:
1. Phone: 518-243-1904
2. Fax: 518-243-1399
3. Mail: Ellis Hospital Rehabilitation Services, 1101 Nott St., Schenectady, NY

If you have any questions please call Bob Fleming at 518-243-1904 or 518-857-7528.
You can review our cancellation policy and see the entire 2006 Continuing Education
Series at
and click on "Rehabilitation Services".

* To register for any of our other courses for our 2006 Continuing Education Series,
contact the appropriate organization listed.