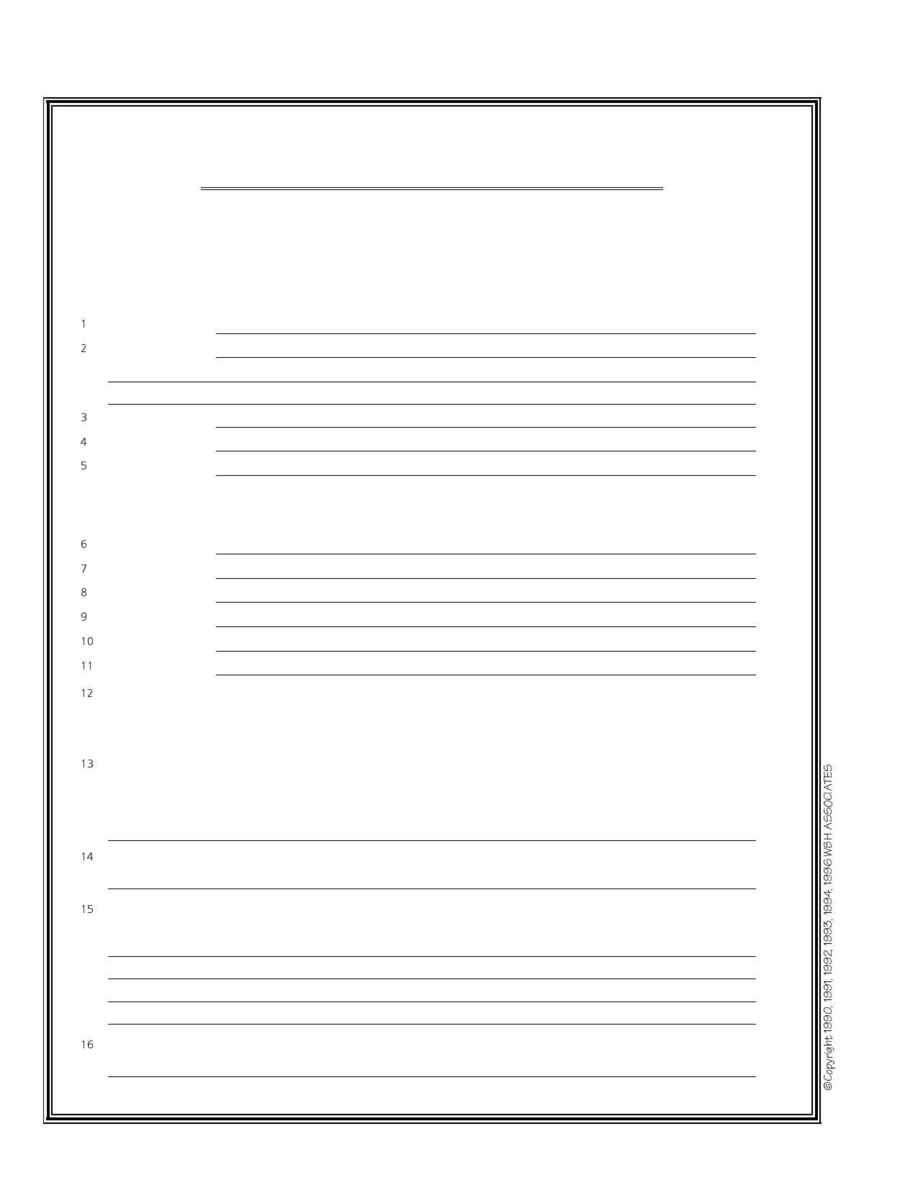 CAD Rating Guide: Vendor Survey IV
Please print clearly (do not use red ink). You may attach written responses on one or more separate
pages. If you do, be sure to include the question number. (It is not necessary to reproduce the entire
question.) It would be a great help if you included an electronic version of your longer responses,
either via email to 74777.3073@compuserve.com or on a 3-1/2" DOS formatted disk in Wordperfect
as .WP, Word for Windows as .DOC, Windows Write as .WRI, or in ASCII text format as a .TXT file
Company name:
Company's address:
(attach list of other addresses worldwide)
Product name:
Version:
Names of persons who filled out the form:
WBH's
(this will be held confidential)
Public's
/
Primary contact:
/
Title:
/
Phone:
/
Fax:
/
Email:
/
WWW page:
Please attach a concise (100-300 words) description of the product.
(Note: This description should
be objective and semi-neutral--save the superlatives for the narrative portion. Words and phrases like "innovative",
"state-of-the-art", "first of its kind", "the only", etc., will be edited out. The only place where such phrases are permitted is in
the responses to the questions in the narrative section, where what we print is identified as the vendor's comments.)
Price of the Software as it will be listed in
The CAD Rating Guide
. If the software is
modular, you may show three common configurations--entry level, typical,
comprehensive--and the price for each configuration
(If the software is only sold in a bundled
configuration with hardware, show the bundled price and indicate below what is included at that price)
:
What is the average price per seat for the above for a 5-seat installation?
If you support concurrent-use licensing (for network users), describe how it is priced and
implemented.
Configuration(s) used for this listing (w/prices):
1
990
,
1
991
,
1
9
9
2
,
19
,
199
Page 2
The CAD Rating Guide
April 1996
Vendor Survey for the Fifth Edition
WBH Associates
8220 Stone Trail Drive
301-365-5262 / 301-365-4586 fax
Bethesda, MD 20817-4556
74777.3073@compuserve.com