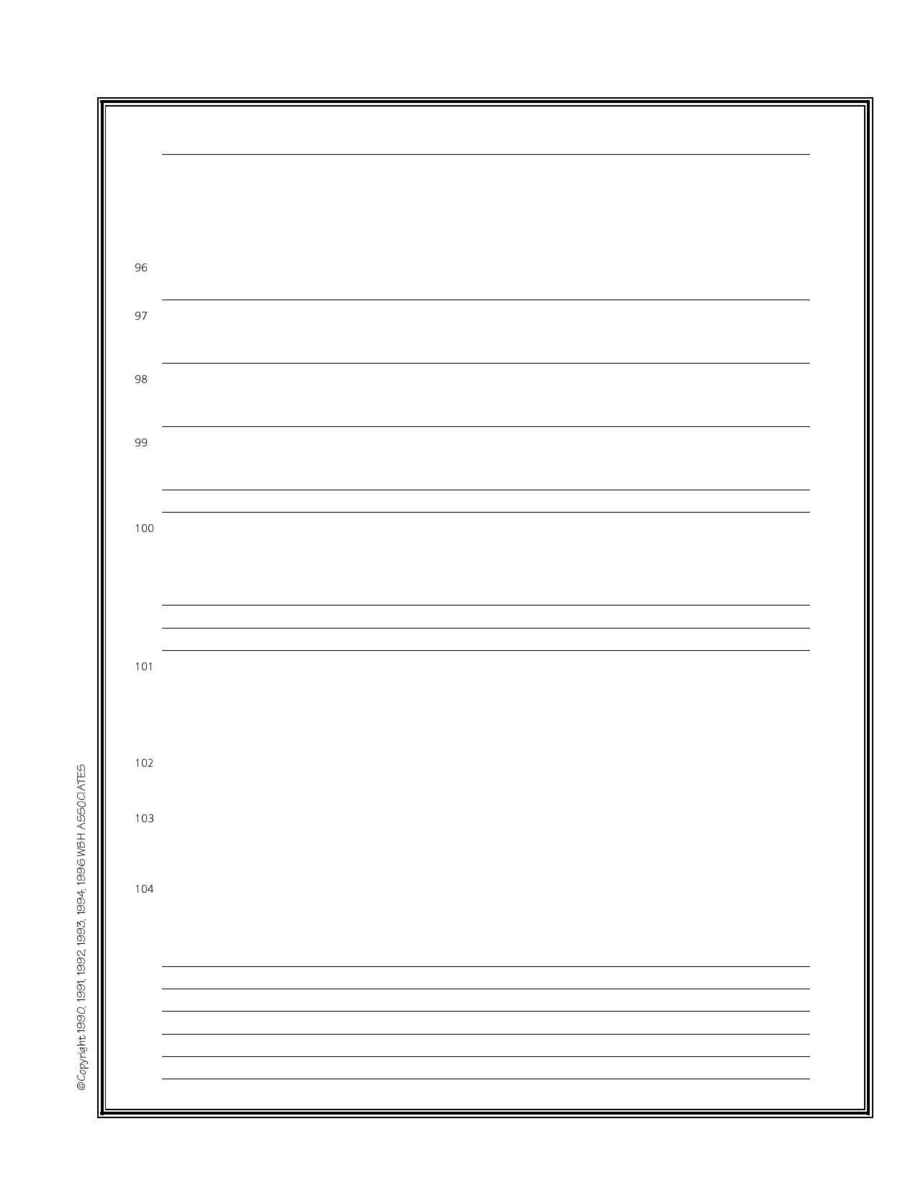 EXTERNAL FACTORS
External factors affect the value of any system. You have up to 200 words to describe the various
external factors listed below. It would be helpful
(but not mandatory--don't let this hold up your getting the
if you would also provide a complete list including name, address, phone number,
and name of contact person for each of the following.
USER-GROUPS--include how often they meet and size of the group, where possible.
TRAINING PROGRAMS--authorized trainers, and what they are required to do to become and
maintain their authorization.
THIRD-PARTY PRODUCTS--include firms and products, state your policies regarding third-party
products. Provide third-party catalog, if appropriate.
DEDICATED JOURNALS--journals and/or newsletters that are targeted specifically at your
product - include approximate circulation and frequency of publication, if possible.
ONLINE SUPPORT--provide location of all forums, BBSs, Usenet groups, FTP sites, and WWW
pages targeted specifically at your product, include the access code or phone numbers and
indicate if a fee or password is required.
(e.g., GO ACAD on CompuServe; BBS 412-745-9103, free, password
USER SURVEYS--The user survey is an important part of your presentation in The CAD Rating
Please be sure to reproduce the enclosed USER
SURVEY to get it in the hands of as many of your best users
as possible.
USER INTERVIEWS--If it is not against corporate policy, provide us with the names, phone
numbers, and addresses of a number of users' sites with significant experience with your product.
This is not a substitute for you sending out the USER SURVEYS
.
If you provide an electronic version of your glossary (from the system documentation) and grant
permission, your glossary entries will be merged into The CAD Rating Guide glossary chapter.
Each glossary entry that originates from your glossary will be labeled "as defined by [your
product name]"
.
FEEDBACK--We appreciate your diligence and effort required to complete this form. Any
suggestions you may have will be studied for incorporation the next time around. Also, we
would be glad to pursue any ideas you may have that would help make this process less
onerous.
1
990
,
1
991
,
1
9
9
2
,
19
,
199
The CAD Rating Guide
Page 19
Vendor Survey for the Fifth Edition
April 1996
WBH Associates
8220 Stone Trail Drive
301-365-5262 / 301-365-4586 fax
Bethesda, MD 20817-4556
74777.3073@compuserve.com