Suzuki hp 97 instruction manual Page 3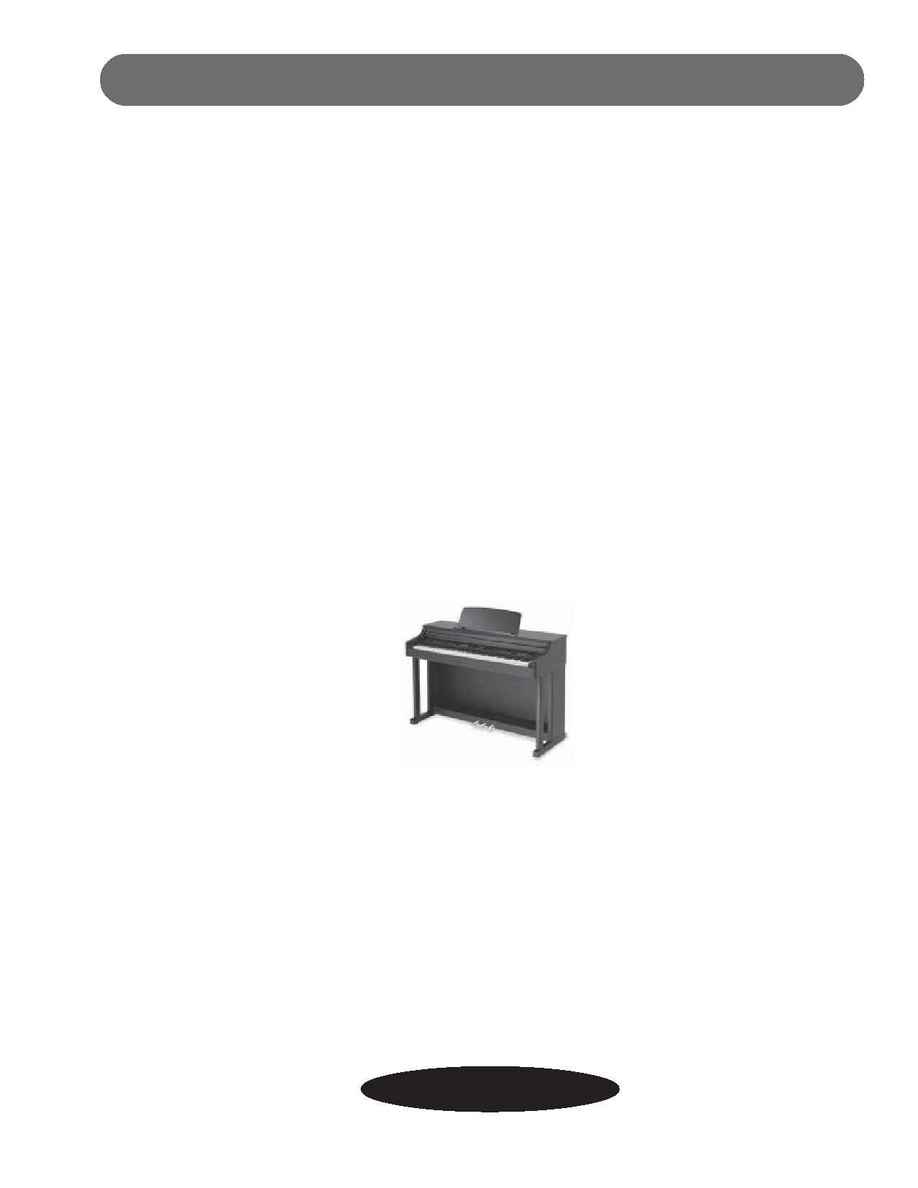 WELCOME!
We would like to express our appreciation and congratulate you for purchasing this Suzuki digital piano. With
proper care this piano will provide you with years of musical enjoyment. Suzuki's Advanced State of the art
electronics are
combined with an elegant cabinet that will add beauty and sophistication to any home or studio environment.
Some of the features your new piano is equipped with include:
an authentic acoustic piano feel
Suzuki's acclaimed stereo imaging sampling of the 30 acoustic instrument voices offering
unmatched realism
metronome feature with variable tempo to facilitate practice
compact and dynamic sound delivery system
three track recorder that allows you to record and playback your performances
digital effects to further enhance the instrument voices
over 50 prerecorded play along songs
MIDI controls and compatibility
audio outputs, and pedal and headphone jacks for versatile play
You will find many more features and functions listed within this owners manual. In order to make the most of
your Suzuki Piano's performance potential and musical features, we suggest that you take a few minutes to read
this owner's manual. After your manual review please store it in a safe place for later reference.
The Suzuki Piano Division includes portable keyboards, home and stage digital pianos, and the elegant digital
grand ensembles plus the Suzuki Acoustic upright and grand piano models.
SUZUKI