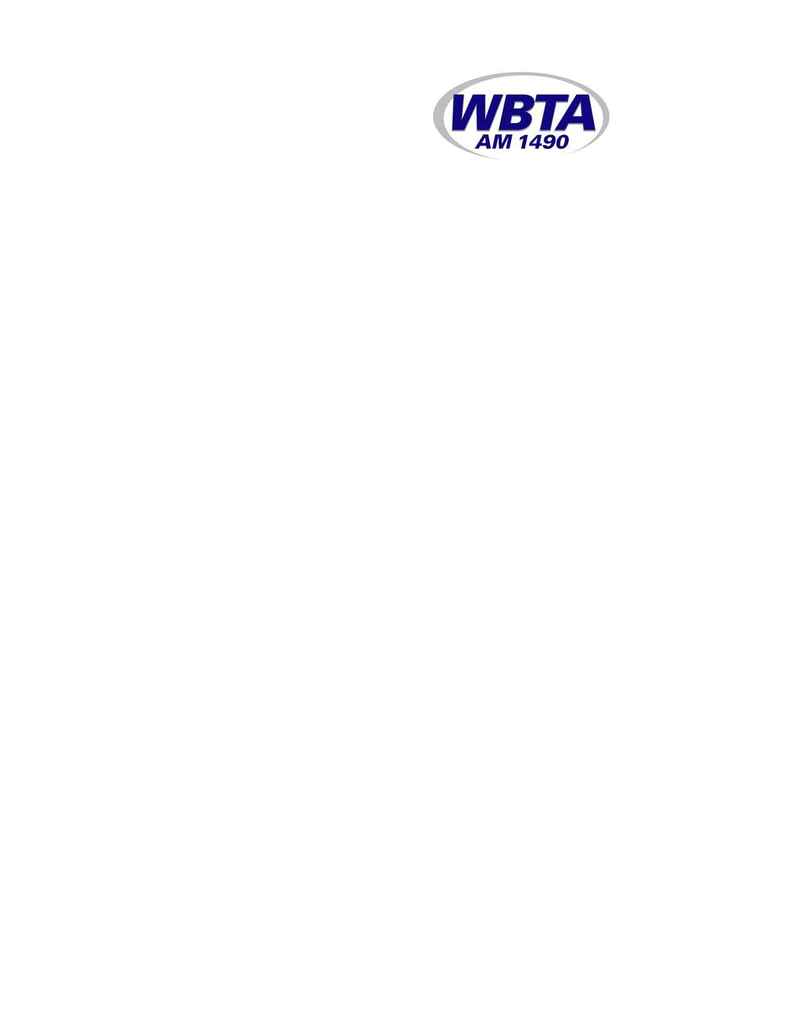 The WBTA 65 Days of Summer

Official Rules & Material Terms



WBTA Radio will conduct "The 65 Days of Summer" contest from June 5, 2006 through
September 6, 2006. The following "material terms" of the contest are hereby disclosed:

a. Persons eligible may enter the contest at participating WBTA 65 Days of
Summer sponsors. These are businesses located in the Batavia, NY trading
area. A list of these participating sponsors and their addresses are given
periodically over WBTA Radio and listed on the station website,
WBTA1490.com. To enter, eligible persons must complete an official entry form
provided at the sponsor location and deposit the form in the official entry box,
also located at the sponsor location.
b. No purchase of any kind is required to enter the contest.
2. Eligibility Requirements:
a. The contest is open to all persons 21 years of age or older on June 5, 2006.
Persons must fill out an official WBTA 65 Days of Summer Entry Form,
provided at sponsor location. Completed forms must be filled out legibly. Forms
deemed by WBTA to be illegible, will be discarded and will not considered for
prizes. Persons may only enter the contest once per sponsor location during the
contest period. Duplicate entries will be discarded and will not be considered for
prizes. Persons entering the contest may be asked to provide proof of age if
they are selected as a contest winner, in order to verify eligibility.
b. Employees of HPL Communications Inc, licensee of WBTA, First Choice Travel,
Batavia, NY or participating sponsors or members of the immediate family of
the employees, are not eligible to participate.
a. During the contest period, one "Weekly Prize" will be awarded at each sponsor
location. These prizes will be announced in advance over WBTA Radio and
posted on the station's website, WBTA1490.com. The drawing for weekly prizes
will be held on Friday afternoon or Saturday morning of the contest week during
the contest period. Entries must be deposited prior to the drawing.
b. A Grand Prize will be selected from all entries received at all sponsor locations
throughout the contest period. The Grand Prize drawing will be held on
Wednesday, September 6, 2006 at 9:30am at the WBTA Studio, 113 Main St.,
Batavia, NY. The drawing will be held on the air. The deadline for submitting an
entry to be considered for the final Grand Prize Drawing is 5pm, Friday,
September 1, 2006.