Cre@teOnline - The Web Designer's Bible CH04 Page 5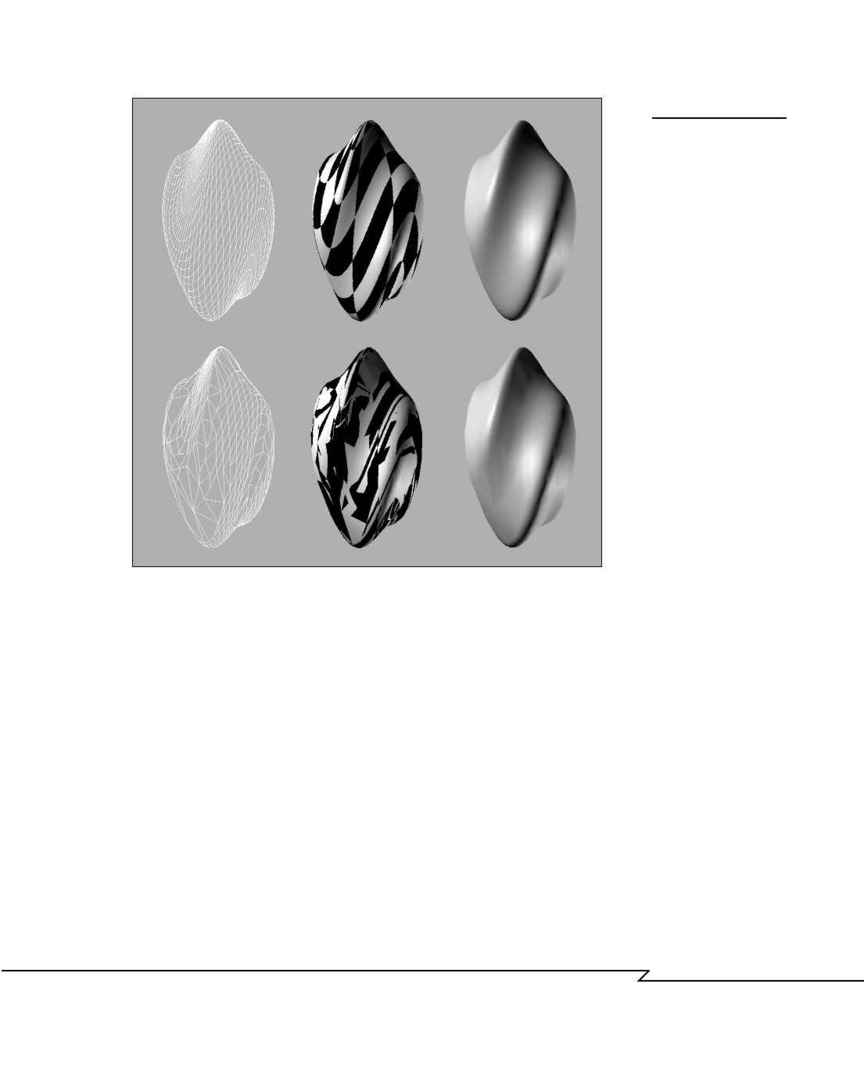 Optimizers work by combining faces that fall within a user-defined angle of
one another. If these faces have very little variation in angle between them,
they can often be combined without causing any significant amount of
change in the model. The overall results, however--especially on a mesh-
intensive scene--can be dramatic.
Depending on your software, an optimizer may function in a parametric
manner, enabling you to vary the amount of optimization on the fly. It
may also let you view an object in optimized form for viewing speed, but
then render it with all or most of the polygons intact.
The downside is that optimization wreaks havoc with the mapping coordi-
nates, so you can't rely on parametric or loft coordinates to remain intact.
Of course, if you have applied spherical, cylindrical, cubic, or one of the
other post-modeling coordinate systems, you need only reapply them after
optimization.
151
F
IGURE
4.2
Effects of mesh opti-
mization: (a) Original
mesh. (b) Original
mapping. (c) Original
render. (d) Mesh
reduced 50% by
optimization.
(e) Scrambled map-
ping due to optimiza-
tion. (f) Optimized
render.
04 2433_CH04 8/23/02 8:34 AM Page 151