Cre@teOnline - The Web Designer's Bible CH04 Page 13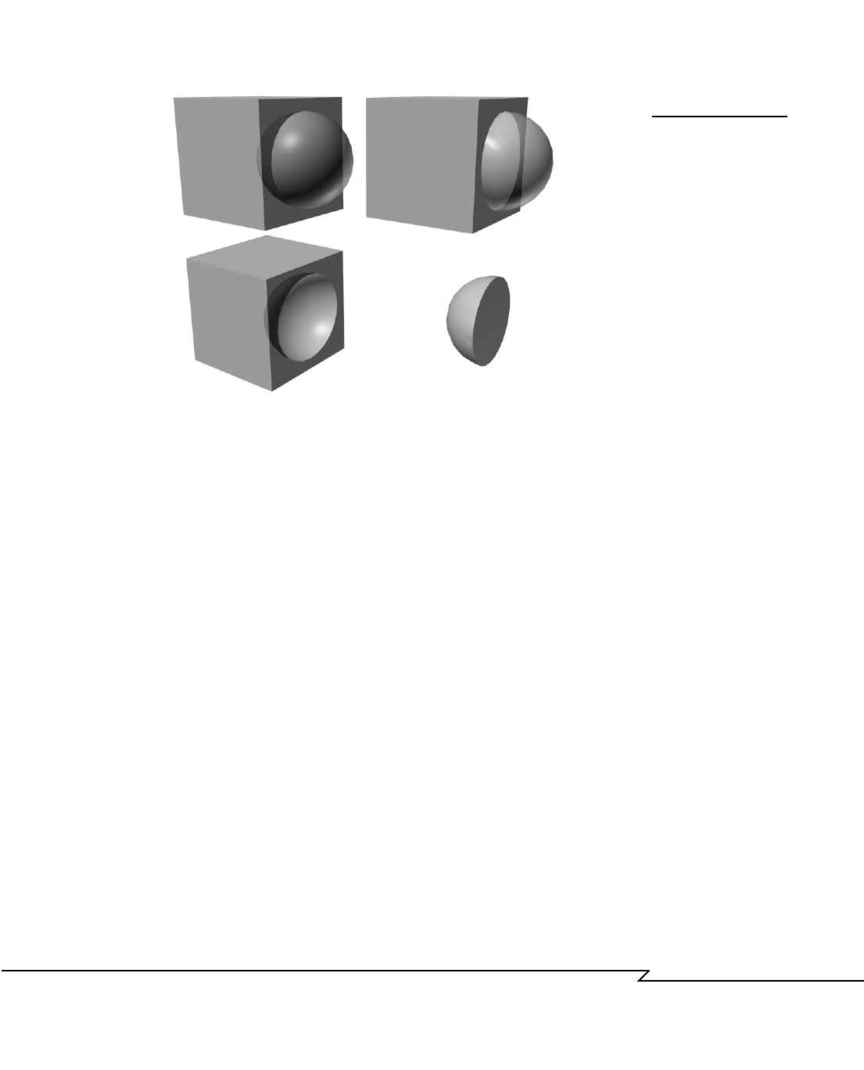 Boolean Add combines the operands into one object, adding their vol-
umes together and deleting any overlapping polygons. This is similar
to simply attaching two objects together, except that the Boolean
deletes any overlapping mesh, leaving only the polygons that form
the surface of the combined object.
Boolean Subtract removes from the first volume any portions of the
second volume that overlap it. This is like using the second object as
a drill or scoop to carve away at the first object.
Boolean Intersect deletes any portion of either volume that isn't over-
lapping. In other words, a new object is formed out of those parts of
the two objects that are overlapping.
When working with Boolean objects, it's important to remember that this
operation is usually destructive, which means that the original operands are
lost in the process, and you may not be able to undo a failed attempt.
Therefore, it's very important to save a version of your project before
attempting a Boolean operation, to make it easy to go back later and adjust
the operands if you find the result wasn't to your liking.
159
F
IGURE
4.11
Common 3D Booleans:
(a) The operands, a
cube and sphere.
(b) Add combines the
volumes together.
(c) Subtract removes
one volume from the
other. (d) Intersect
leaves only the
overlapping portion
of the two volumes.
04 2433_CH04 8/23/02 8:34 AM Page 159