Cre@teOnline - The Web Designer's Bible CH04 Page 12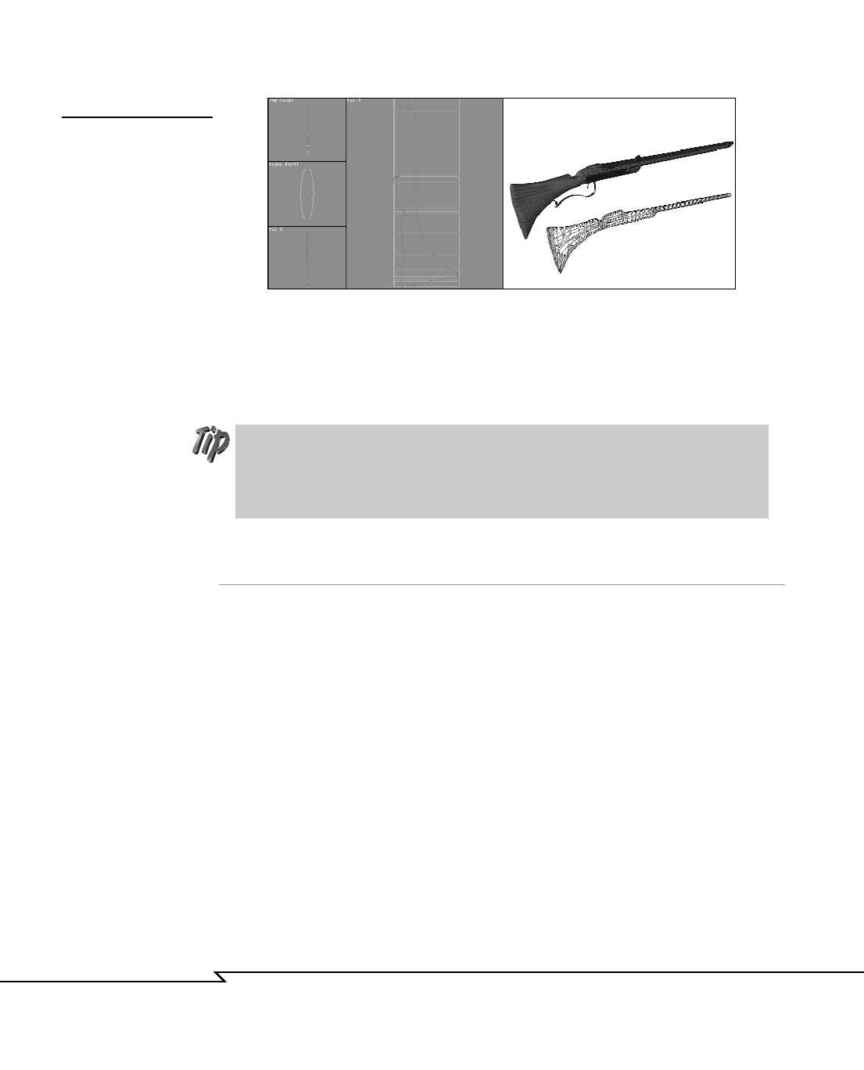 3D Booleans
Boolean operations are very powerful sculpting tools, enabling you to cut
or drill one form with another as well as combine multiple objects into
one, among other things. As such, they give the modeler a means for cre-
ating objects that are difficult or impossible to make with other tools. You
learned about 2D Booleans already, and 3D Booleans work in the same
way, except that they deal with three-dimensional volumes.
As you may recall, the objects used in Boolean operations are called
operands. In most cases, there will be two operands involved, and their
positioning and the type of operation performed determines the results.
The most common Boolean types are Add (Union), Subtract (Difference),
and Intersect (see Figure 4.11).
158
F
IGURE
4.10
Using Deform/Fit: (a) The
X- and Y-axis outlines of
the musket stock are
defined, along with a
rounded cross-section.
(b) The cross-section is
swept along the straight
path, but forced to stay
within the outline bound-
aries, forming the finished
3D object. Image by
Mark Giambruno/Mondo
Media for Zork:Nemesis
1996 Activision.
It can be confusing to visualize how to set up a deform/fit. Here's a suggestion:
Imagine you're building a mold out of the X- and Y-axis shapes, and then "pouring"
the cross-sectional shape into it.
04 2433_CH04 8/23/02 8:34 AM Page 158