Cre@teOnline - The Web Designer's Bible CH04 Page 11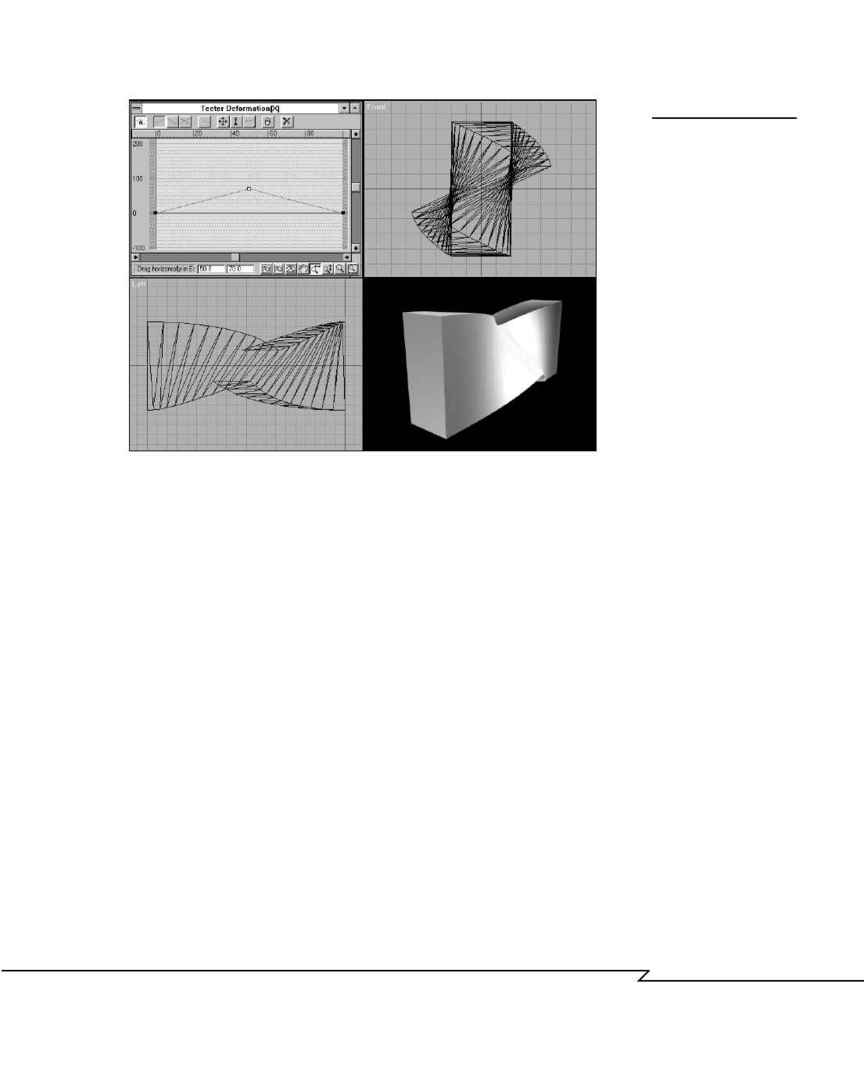 The teeter deform is an odd one, and it's probably not a modifier you're like-
ly to use often. It's useful for creating some odd, asymmetrical variations
along the swept object, so you might use it for creating an alien tree trunk
or something. Note that if the teeter settings are too high, the cross-
sections will overlap and result in creases or other mesh troubles.
Deform/Fit Modifier
Some programs have a Deform/Fit modifier that enables you to define the
shape of an object with an X-axis outline, a Y-axis outline, and one or more
cross-sections. Although this type of modeling may have some constraints
depending on your program, it can create some fairly complex forms quite
easily, such as the fuselage of an aircraft or the wooden stock of a musket
from Zork:Nemesis (see Figure 4.10).
157
F
IGURE
4.9
Teeter deformed object:
(a) The graph defining
the position and teeter
percentage of the cross-
section. (b­d) The result-
ing object.
04 2433_CH04 8/23/02 8:34 AM Page 157