Cre@teOnline - The Web Designer's Bible CH04 Page 10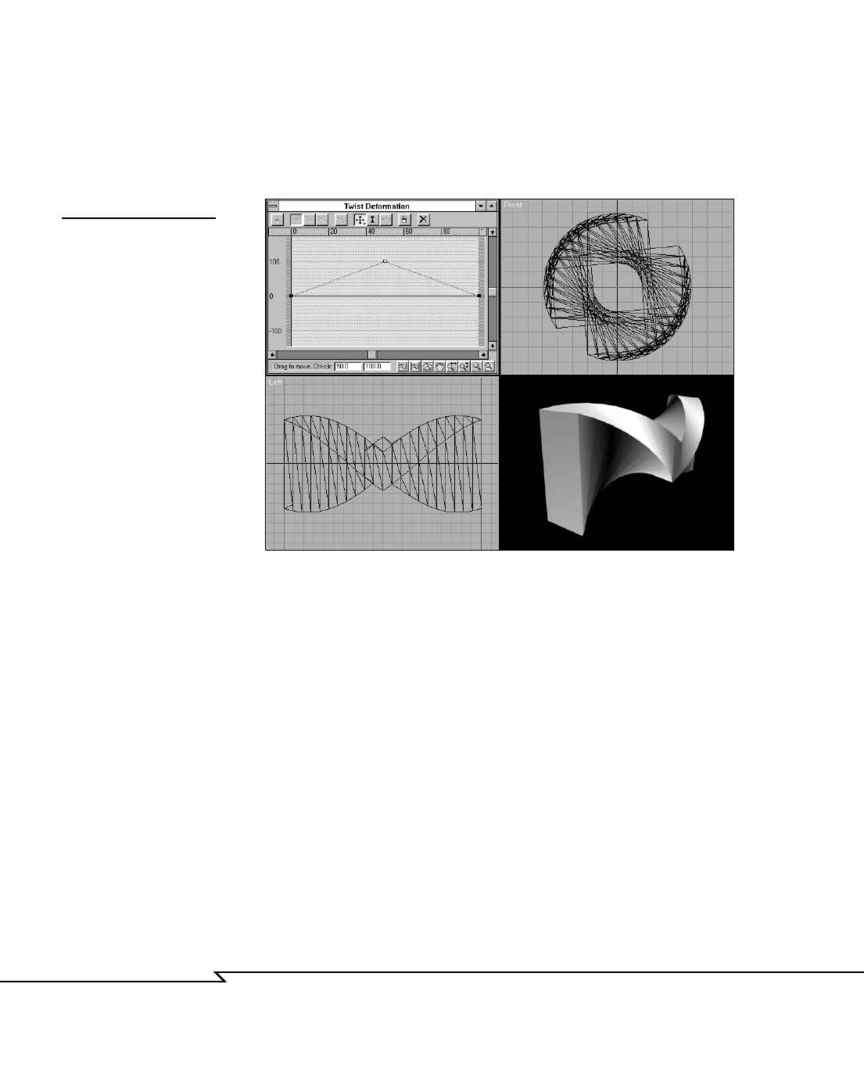 Twist (Rotate) Deform Modifier
Another deform modifier is often called either twist or rotate, and it spins
the cross-sections around the path as they're extruded (see Figure 4.8).
156
F
IGURE
4.8
Rotate (or twist) deformed
object: (a) The graph
defining the position and
twist or rotate percentage
of the cross-section.
(b­d) The resulting object.
The results of the twist deform or rotate deform are not unlike the twist
transform you learned about in the last chapter. The difference is that
the amount of twist can be varied along the length of the object,
which may be difficult to do with the whole-object transform version.
Also, the path can be curved, whereas a twist axis is always straight.
Teeter Deform Modifier
Teeter is another deform modifier, which rotates the cross-section
around its own local axis as it is extruded (see Figure 4.9).
04 2433_CH04 8/23/02 8:34 AM Page 156