The Territory Ahead Contest Entry Form Page 1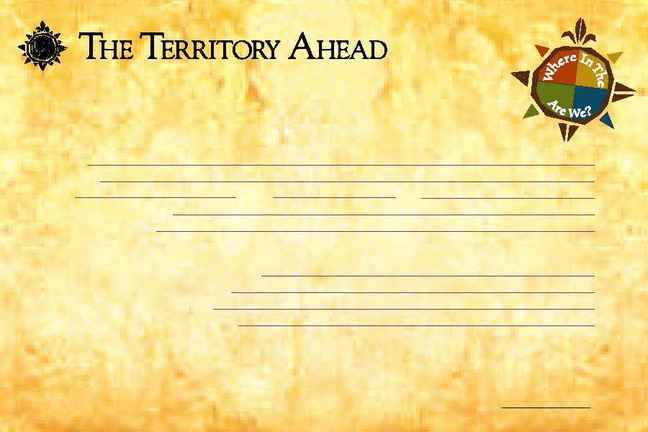 "Where in the Four Corners are we?"
$4,000 Shopping Spree Sweepstakes Official Entry Form
Send the completed form to "Where in the Four Corners are We?" Sweepstakes, 419 State Street, Santa Barbara, CA 93101, or bring it to
any of our retail stores. Store entries must be received by November 17, 2006. Mail-in entires must be postmarked by November 17, 2006.
Subject to complete official rules. For the complete rules, send a self-addressed stamped envelope to The Territory Ahead.
No purchase necessary to enter or win. Entrants must be 18 years of age or older and reside in the U.S. or its territories. Void where prohibited by law. To enter,
identify the four locations in each of the fall catalogs and enter the names of these locations along with your name, address, telephone number and e-mail
address (optional) on the official entry form, on a 4" x 6" postcard, or on a downloaded copy of our official entry form at www.territoryahead.com.
Name
Address
City State Zip
Daytime Telephone
E-mail (optional)
Answers:
1. Where in New Mexico are we?
2. Where in Arizona are we?
3. Where in Utah are we?
4. Where in Colorado are we?
To be eligible, all information must be complete and accurate.