Maurice's Gourmet Barbeque Maurices catering menu Page 1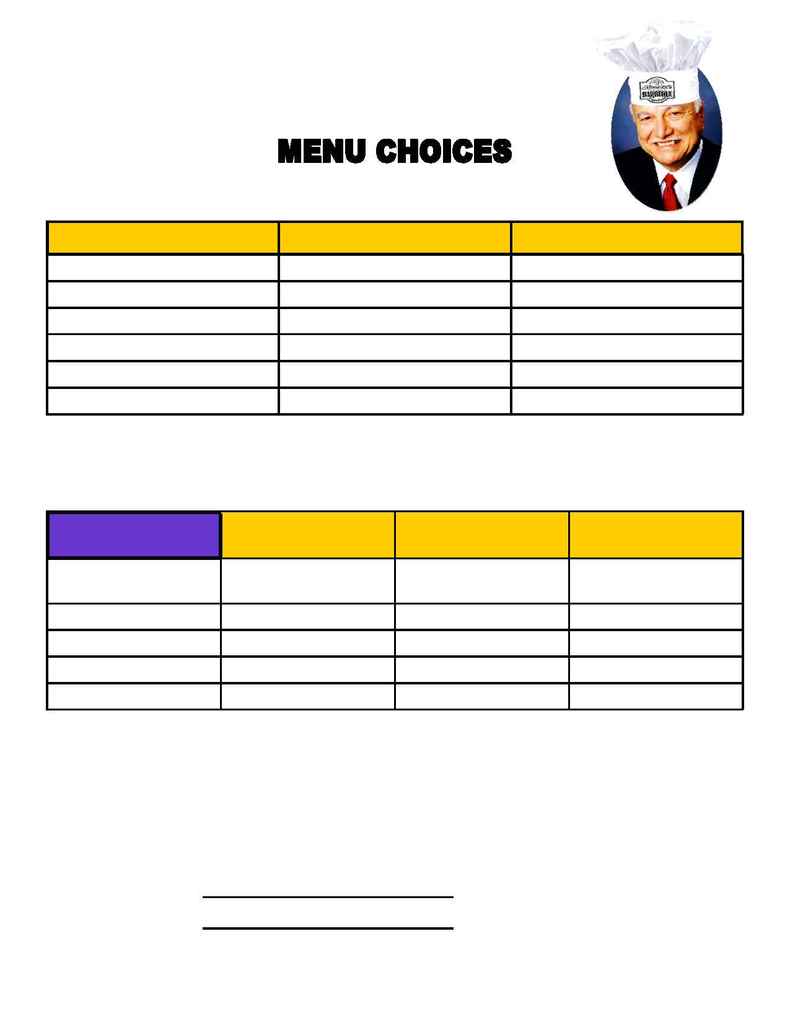 CATERING DIVISION:
MENU AND PRICING GUIDE
PRICES INCLUDE: GARNISHES (SKINS, ROLLS, AND PICKLES, HOMEMADE ICED TEA, AND
PAPER PRODUCTS (PLATES, CUPS, CUTLERY, NAPKINS).
TRY OUR NEW MAURICE'S BUBBA SPECIAL:
BBQ, HASH & RICE, COLESLAW, ROLLS, AND ICED TEA!
PRICES
MENU #1
MENU #2
MENU #3
NUMBER OF
PEOPLE
MAURICE'S BUBBA
SPECIAL
1 MEAT
WITH 4 SIDES
2 MEATS
WITH 4 SIDES
ANY ADDITIONS TO MENU ITEMS WILL BE AN EXTRA CHARGE. NUMBERS FINAL FIVE (5) DAYS
PRIOR TO SCHEDULED EVENT DATE. 100% GUARANTEE REQUIRED ON THE NUMBER OF PEOPLE
AGREED UPON AT THIS TIME.
TELEPHONE #:
FAX #: