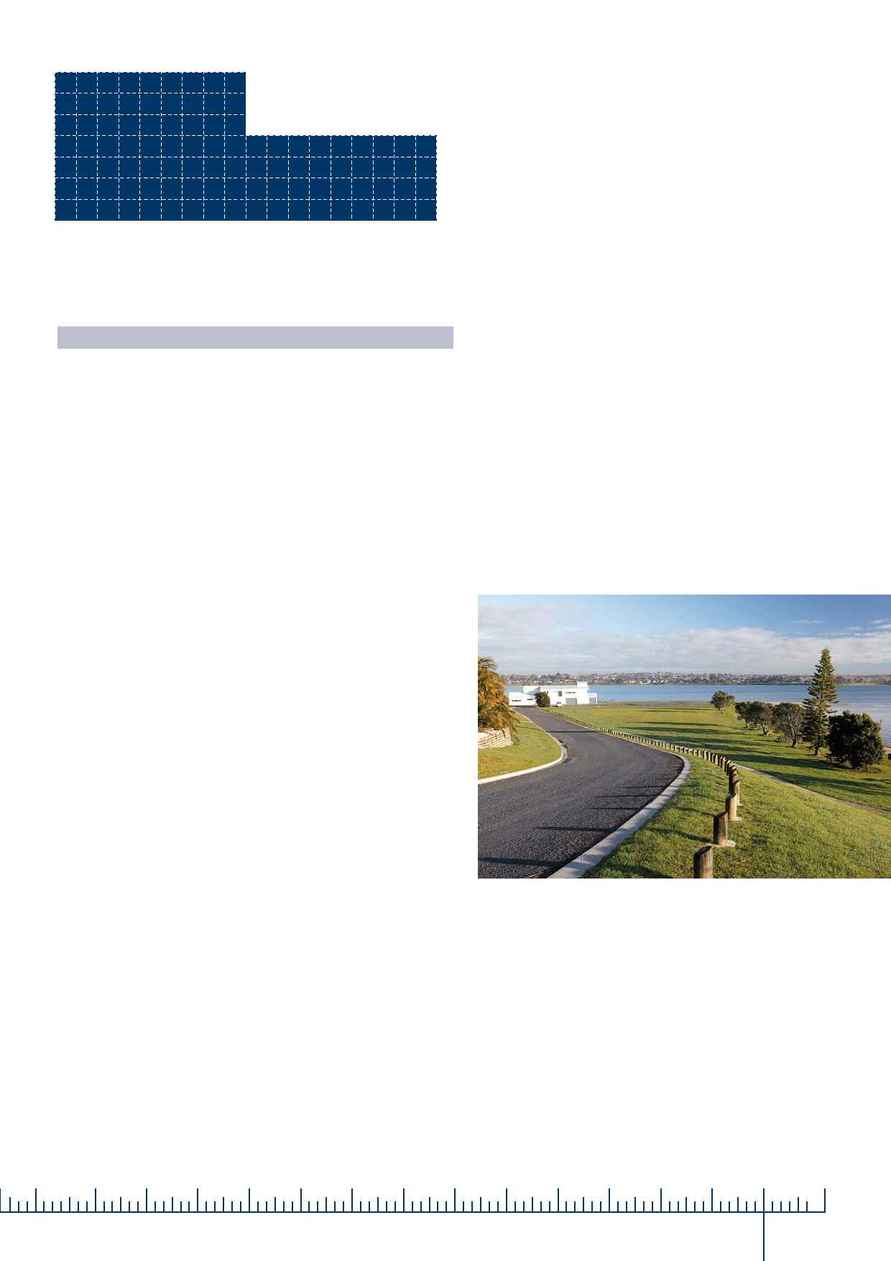 O u r B u s i n e s s
City Care is an asset management, maintenance and
construction company. Our staff work around the clock
maintaining and managing our nation's parks, waterways,
roads, buildings and underground networks. We have an
eye on the future, working with our clients to create new
infrastructure and amenity assets for the well-being and
enjoyment of New Zealanders.
Our clients include local government and other major
owners of infrastructure such as educational institutions
and government departments. We also provide services
to other contracting organisations and private individuals.
City Care's services
Buildings
City Care offers a full building maintenance service, covering
carpentry, painting, plumbing, electrical work, heating and
ventilation. The company's expertise even extends to graffiti
removal and signwriting.
Grounds
City Care looks after all facets of parks, gardens and
cemeteries, and provides specialist horticultural,
arboricultural and turf care advice. We design and construct
landscapes and restore and maintain waterways.
Water and Wastewater
City Care constructs, maintains and manages complete water
and wastewater networks. This ranges from the installation,
repair and maintenance of pipes, fire hydrants and valves
to the construction, operation and maintenance of water and
wastewater treatment plants and pumping stations, including
the electrical components. With a suite of innovative
equipment that includes CCTV vans for pipeline inspection
and reporting, and trenchless technology, City Care is able
to minimise the need for costly and disruptive excavations
to investigate and repair network problems.
our
company
Roads
City Care is involved in road construction,
surfacing and maintenance, bridge
maintenance and construction, civil site
works and subdivision construction. The
company provides roadmarking and traffic
management services as well as cleaning
and sweeping of road networks and
pedestrian areas such as malls and town
squares. City Care also has an asphalt plant
for the manufacture of bituminous roading
products and offers engineering testing
services at our accredited laboratory.
Our goal is to be regarded by our customers, competitors,
employees and shareholder as the best in the business.