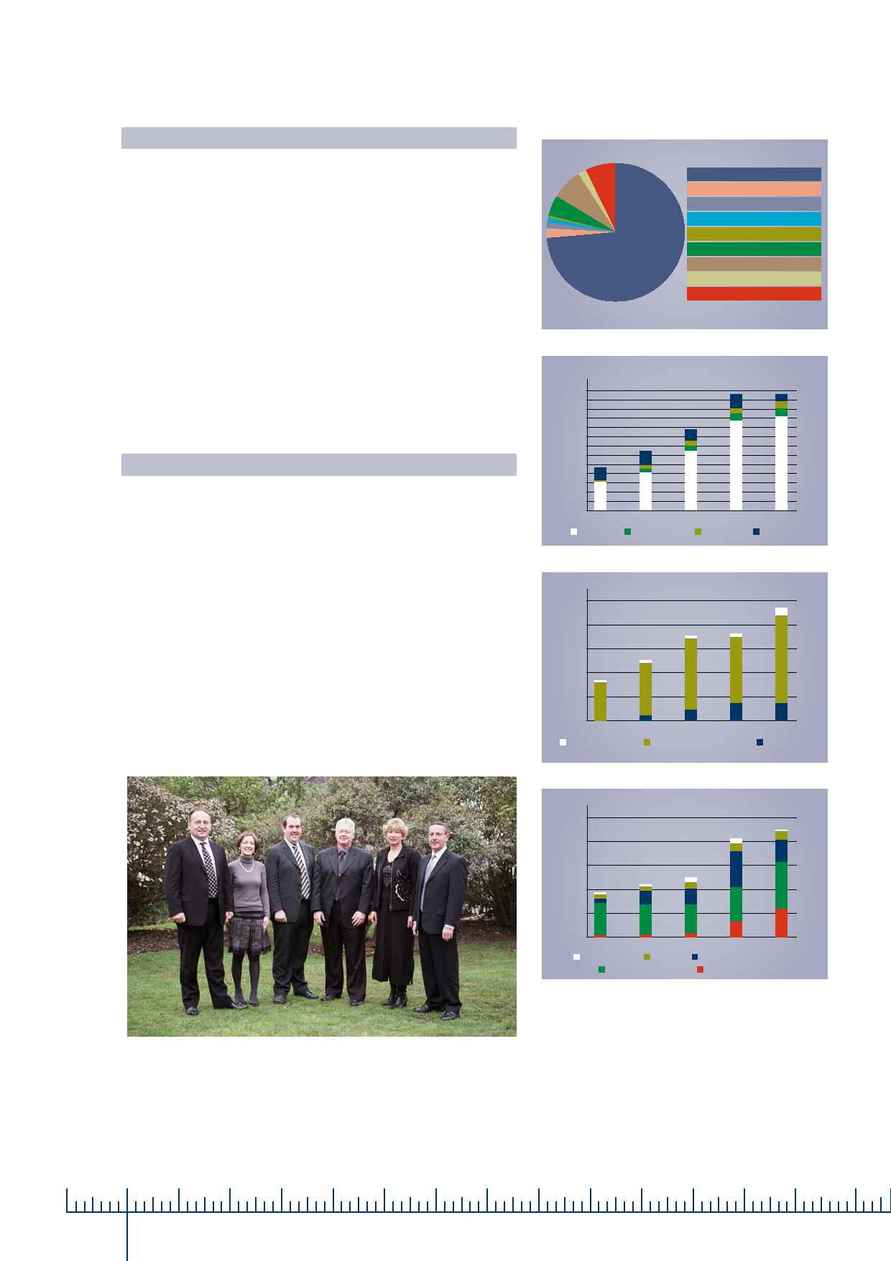 Figure P: City Care FTEs at Year End
s ta f f r e C r u i t m e n t a n d r e t e n t i O n
Following several years of rapid growth, City Care's staff
numbers stabilised during the 2005-2006 year so that at year
end we had 823 staff (including fixed term and casual or
temporary staff) - a similar figure as at the end of the
previous reporting period. Of note, however, is that while
total staff numbers remained relatively stable, the number
of staff employed on a casual basis has reduced with an
associated rise in the number of permanent staff.
Total staff turnover for the year was 22%, a decrease of
one percentage point from last year's figure. However,
if we disregard involuntary turnover for reasons such as
dismissal, abandonment or frustration of contract, the
voluntary turnover rate was 18%, slightly above the industry
average of 16%.
t r a i n i n g
City Care spent over $500,000 on staff training during the
year. This equates to $663.80 per employee.
Including our 33 pre-apprentices, 236 staff were actively
studying towards trades or other qualifications at the
end of the year. This is a 30% increase on last year's figure
of 181 staff.
At the end of June 2006, one in four of City Care's staff held a
qualification at National Certificate Level 3 or above, slightly
more than at the same time last year.
Figure O: Reasons for Staff Turnover
123 Resigned
4 Retired
2 Death (non-work)
2 Redundancy
1 Sale of Business Transfer
8 Frustration of contract or ill health
12 Abandonment
3 Work Permit Expired
12 Dismissed
Figure Q: Staff in Training
National Certificate L3+L4
Figure R: Staff Qualifications
Diploma, NZCE, Advanced Trade
City Care's Corporate Team
(left to right) Onno Mulder, Denise Bowen, Jono Brent, Barry Clark, Shelley Holst, Ian Walker