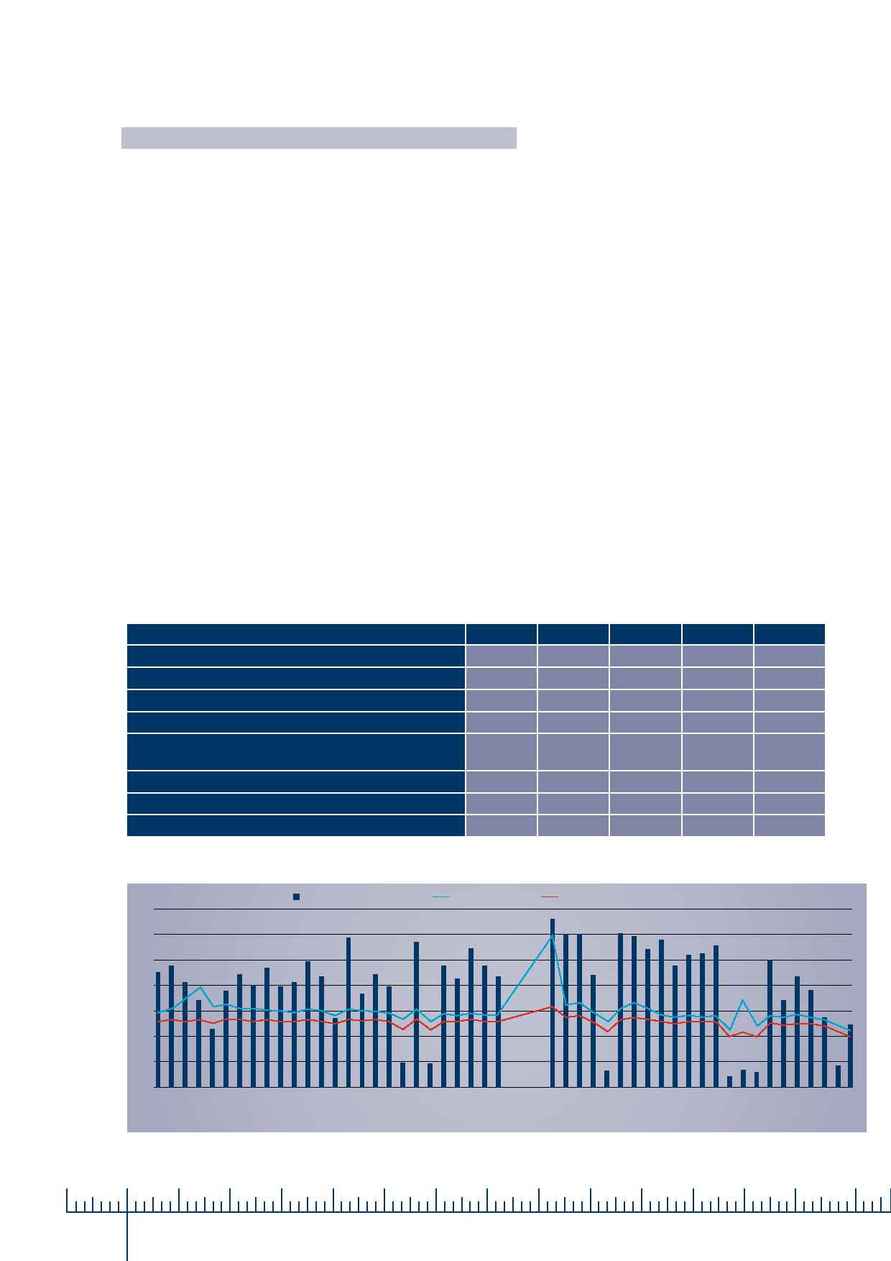 Figure H: Hours Worked Graph
J
u
n
e

0
5
--
J
u
l
y

0
5
--
A
u
g

0
5
--
S
e
p
t

0
5
--
O
c
t

0
5
--
N
o
v

0
5
--
D
e
c

0
5
--
J
a
n

0
6
--
F
e
b

0
6
--
a
r

0
6
--
A
p
r

0
6
--
a
y

0
6
--
J
u
n
e

0
6
--
H
o
u
r
s
N
u
m
b
e
r
C i t y C a r e a s a n e m p l Oy e r
At City Care we recognise the vital importance of the
relationship between the company and its employees.
Having a good relationship with our staff and looking out
for their physical, mental and financial well-being is not only
socially responsible, but contributes to the company having
a happy and productive workforce that will go the extra mile
for our customers.
employment contracts
61% of City Care's staff belong to a union. The five unions
that represent our staff are the Amalgamated Workers Union
of New Zealand (AWUNZ), the Engineers, Printers and
Manufacturers Union (EPMU), the Electrical Workers Union
(EU), the Building Trades Union (BTU) and the Salaried Local
Government Officers Union (SLGOU).
Of our staff who belong to a union, the majority (77%) are
members of AWUNZ, which has both Northern and Southern
branches. In all, City Care has nine collective agreements
covering our union-affiliated staff.
staff economic wellbeing
To provide an indication of the financial
situation of our staff, City Care monitors the
remuneration and work conditions of our
Least Advantaged Employee (LAE) on an
annual basis. To choose the LAE, City Care
sorts all permanent employees by total
annual remuneration, and then chooses the
person at the top of the lowest decile to give
a typical representation of the least
advantaged group.
This year our LAE earned 8.7% more than he
did last year. The LAE's gross remuneration
this year was $33,825 plus he received non-
taxable allowances of $457. His pay rate was
$15.32 per hour, and he worked 1995 hours
for the year, taking nine days off on sick pay.
After deductions for union fees ($240) and
PAYE of $6841, the LAE was left with a net
income of $26,744 p.a., which equates to
$514.31 per week to take home. As a
comparison, the take home benefit for an
unemployed couple with two children is
currently $289.84 per week.
Least Advantaged Employee
2006
2005
2004
2003
2002
Company funded superannuation
Sick and special leave taken
Average weekly take home pay after deductions
Unemployment benefit (couple with two children)