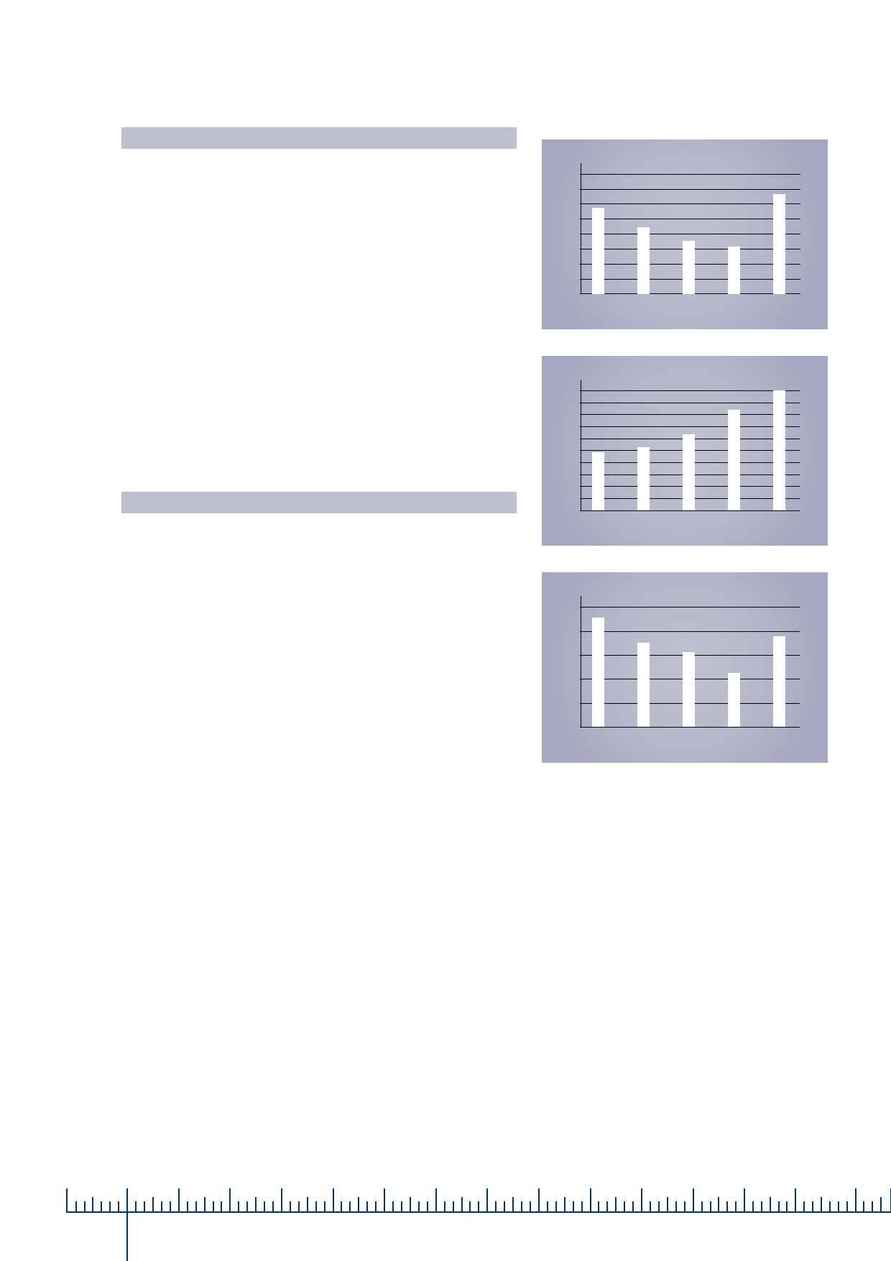 Figure C: Return on Average Equity
awa r d s
Our pre-apprenticeship work skills programme won its third
award - the Infratrain NZ Best Practice Award at the inaugural
Roading New Zealand Excellence Awards in August 2005.
In November City Care won two awards at the 2005
Canterbury Contractor of the Year awards - for "Most
Progressive Contractor of the Year" and "Subcontractor
of the Year".
Our Health and Safety DVD received a special judges' award
at the New Zealand Workplace Health and Safety Awards,
which are supported by the Department of Labour. We also
received a judges' commendation for our Behave Safe
programme at the annual INGENIM conference.
Meanwhile, City Care's IT systems earned us a place
as a finalist in two categories of the Computerworld
Excellence Awards.
f i n a n C i a l p e r f O r m a n C e
Revenue for the year increased from $82.286 million to
$99.303 million; the majority generated by the Southern
Region. The roading division benefited from a full year's
revenue arising out of the November 2004 acquisition of
Local Construction plus the company's winning of the
Christchurch City Council roading network maintenance
contract, which commenced in the second quarter.
Earnings before interest and tax (EBIT) fell $515,000 to $2.456
million. This outcome can be explained by a combination of
margin pressure, disappointing results from the Auckland
and Tauranga operations and the loss of earnings from the
refuse station business.
Financing costs increased from $646,000 in 2005 to $916,000
in 2006. This was largely due to high levels of borrowings in
the first half of the year, although by year end lower debt
levels were resulting in reduced interest expenditure.
Equity increased following the land revaluation and recording
of the $2.314 million non-recurring gain. As a result, the
equity ratio increased from 41% to 50% while the return on
average equity increased from 11.2% to 18.7%. At the end
of the year, total equity stood at $20.679 million and total
assets amounted to $41.557 million.
Borrowings reduced $2 million as the company focused on
improving its current asset management and reducing capital
expenditure. Debt levels have reduced further subsequent to
balance date.
4.0
3.5
3.0
2.5
2.0
1.5
1.0
0.5
0.0
Figure A: Net After Tax Surplus
90
80
70
60
50
40
30
20
10