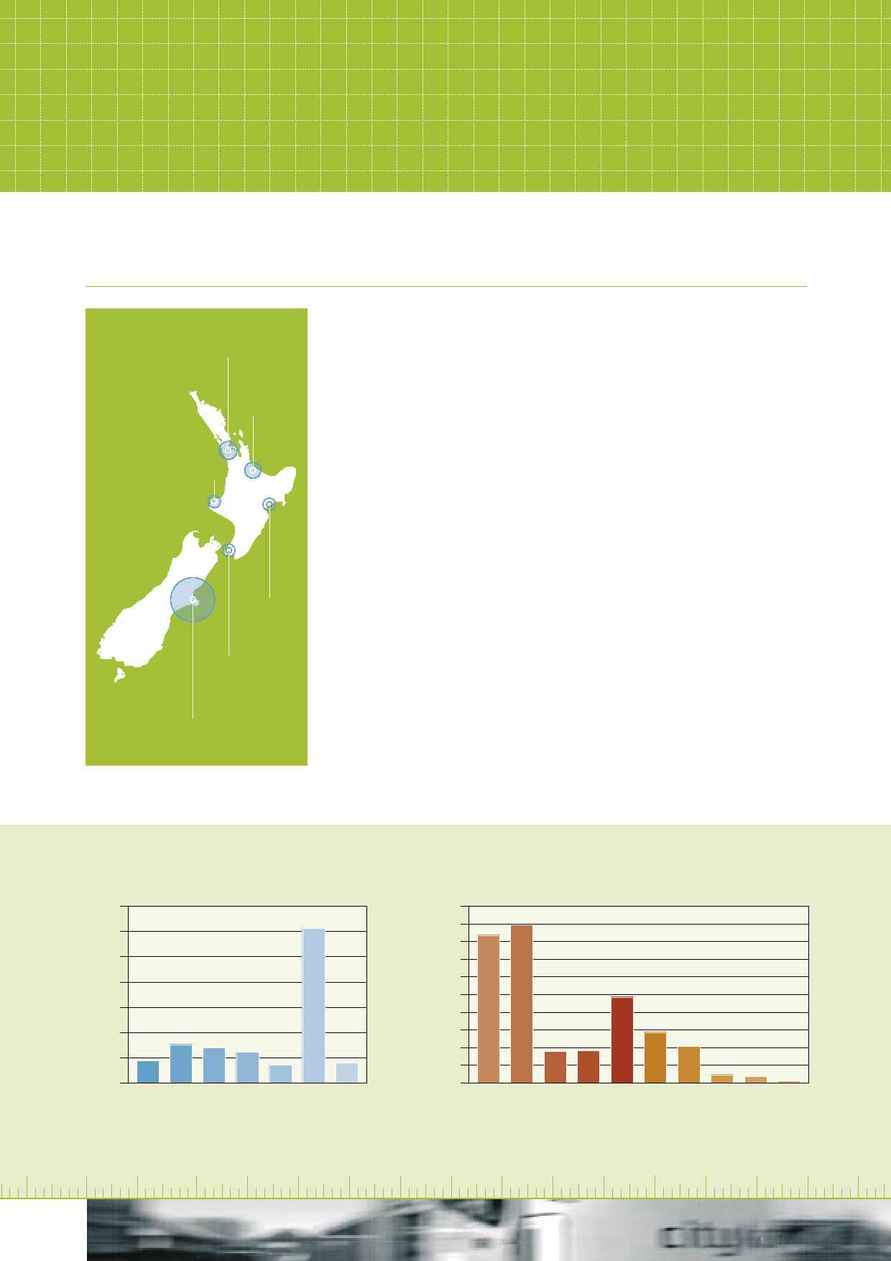 200
180
160
140
120
100
80
60
40
20
(AVERAGE SERVICE = 9.3 YEARS)
5-10 10-15 15-20 20-25 25-30 30-35 35-40 >40
At 30 June 2004 City Care employed
632 staff, an increase of 104 in the
year. Employee growth reflects the
business growth that City Care has
achieved in both North and South
Island branches.
Though City Care takes its obligation
to provide equal employment
opportunities seriously, we do display
some variances, particularly in
gender, when compared to population
averages. The gender imbalance is
not due to a preference for employing
males, just a consequence of the fact
that, for many new jobs, we only have
male applicants.
The contracting industry is facing
a skills shortage as older, more
experienced workers retire. This is
the result of a lack of apprenticeship
training within the industry over the
last 20 years. To address this issue,
City Care has, for the last four years,
offered all staff the opportunity to
achieve trades qualifications. We are
also attempting to move the profile of
our workforce from skilled labourers
to qualified trades people.
At present 103 City Care employees
have one or more tertiary
qualifications at National Certificate
Level 3 or above. Qualifications span
26 different trades, all relevant to the
work City Care does. In addition,
158 (1 in 4) employees are studying
toward National Certificates, Diplomas
or Degrees, including 66 employees
who are completing the newly
developed National Certificate in
Water Reticulation. In the last year City
Care invested more than 3% of payroll
or 1% of revenue into staff training.