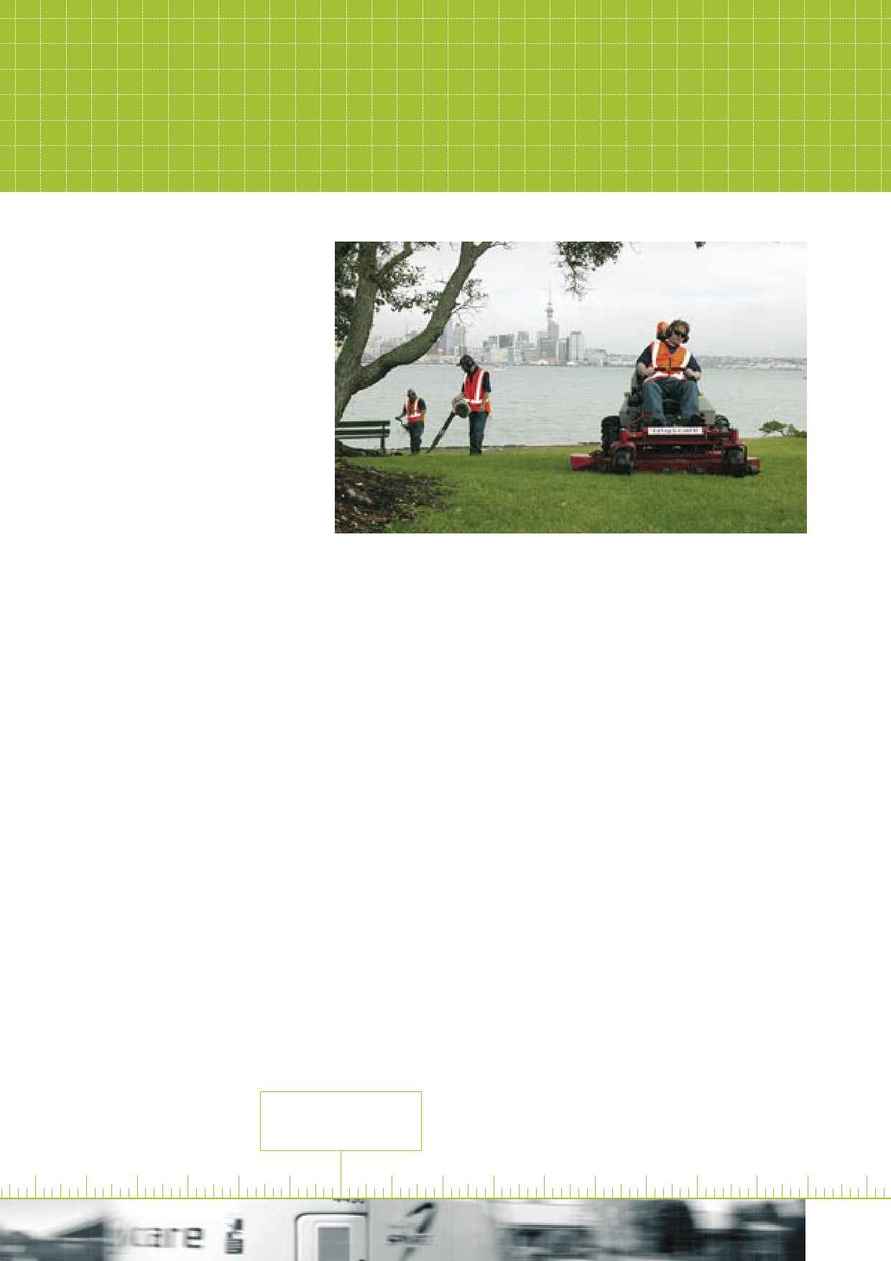 team of experienced staff dedicated
full time then implements the
transition plan.
From recruitment and induction,
to performance assessment and
training, City Care's excellent
human resource systems enable
us to recruit experienced staff
that match the company values
of integrity and commitment to
personal development, and then
train these employees to perform
their duties to our high standards of
professionalism. More than 160 new
employees have successfully joined
the company in the last year, and
more than 150 are being supported
in trades or professional training.
City Care staff have shown they are
willing to go the extra yard when
required to meet the needs of our
customers.
Computer and Communication
Technology
City Care's computer network has
been designed with reliability and
expansion in mind. In partnership
with our telecommunications and
network support partners, City Care
can establish fully functional depots
in new locations within days. With
all key processes available on our
intranet, new users have immediate
access to full details on the way we
operate. To ensure redundancy in
systems, field staff often have access
to both radio telephones and mobile
phones, all operating systems have
manual alternatives, and key network
devices are duplicated to minimise
disaster risk.
Supplier and Subcontractor
Network
City Care has relations with large
national suppliers for most key
materials, equipment and parts.
This means that when we enter
new locations, our suppliers often
already have a local presence. These
suppliers hold and supply critical
parts 24/7.
We also have a large subcontractor
network, often integrated into our
own dispatch systems. This enables
us to draw on a more extensive pool
of staff and plant resources than our
own if required to meet client needs,
particularly in emergency situations.
From a long history of maintaining
key infrastructure, City Care
understands how the provision of
timely information on events in the
field enables our clients to perform
their own jobs more effectively.
For this reason we have focused
significant development effort on
creating IT systems that deliver
contract specific information in real
time to client asset managers and
call centre staff. City Care now has
a strong team of developers who
have an excellent track record in
modeling client specific information
requirements, and then cutting code
and establishing supplier-customer
systems integration to deliver world-
class information services.
Each new project delivers new
innovations and increases our own
knowledge in this area. This enables
us to provide for new client needs
with a high degree of efficiency. We
also offer new capabilities to existing
clients so that they continue to
benefit from the latest technology.
SEP-03: Aaron Potter awarded
a level 4 national certificate in
Maintenance and Diagnostics.