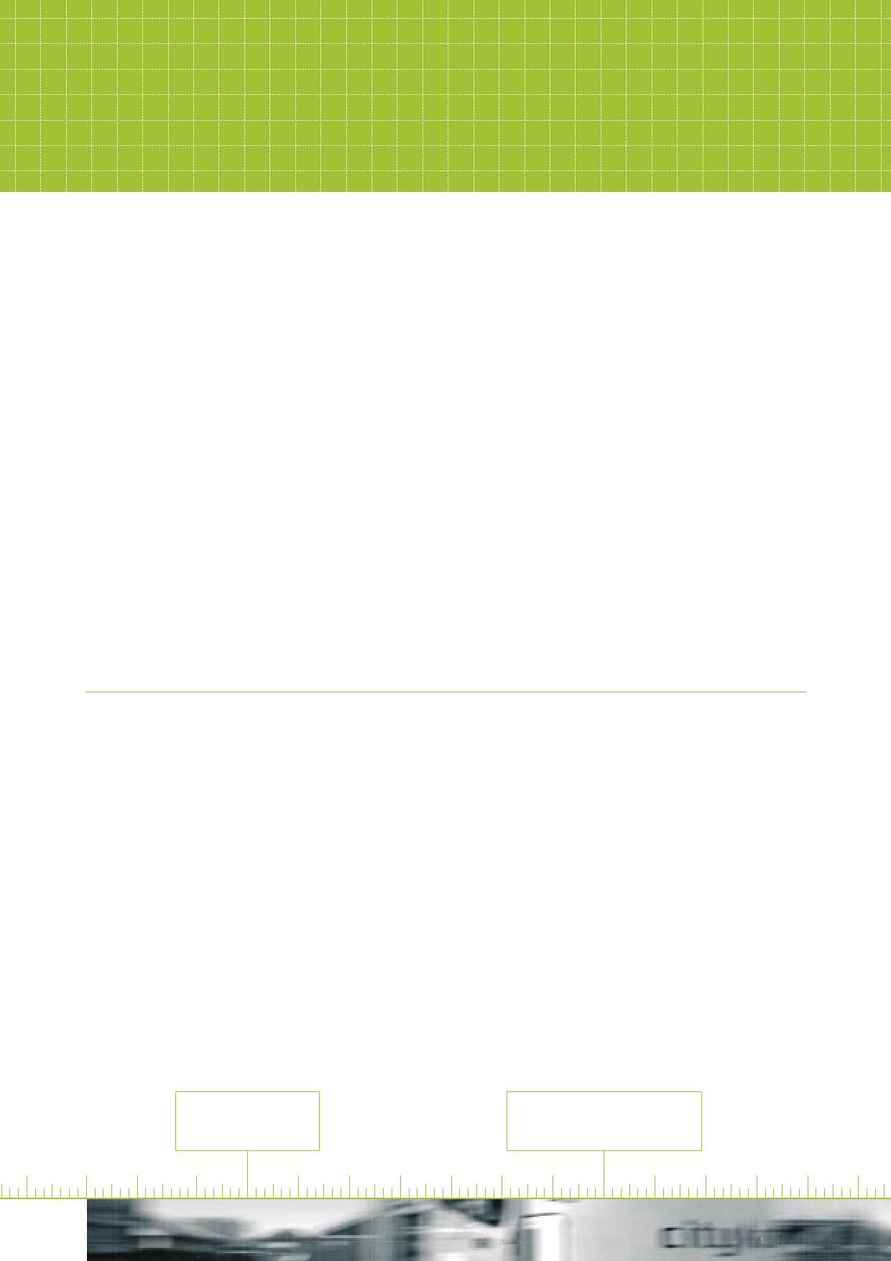 and supplementary industry training,
and we have many experienced
engineers within our management
team. City Care operates an
asphalt plant, providing a full range
of hot and cold mixes, and an
IANZ-accredited civil engineering
laboratory supports the entire
division. Our amenity cleaning staff
can also provide a full pavement
cleaning and litter collection service,
including GPS route map verification
of all activities carried out.
Management
Services
Taking all of the sector competencies
highlighted above, combined with
other services from sub-contractor
partners, City Care is able to offer
clients a one-stop shop for all
facilities maintenance services. This
complete package can be enhanced
with the addition of full asset
management services, including the
development and implementation of
asset management plans, and best
practice information management for
our clients.
As a result of the development of
appropriate information systems
and expertise to provide high value
services to our local government
clients, City Care can now offer a
range of technical services to
our clients.
· Asset condition monitoring and
· Maintenance and management of
asset information on behalf
of clients
· Reporting on assets, their
maintenance costs and the
performance of maintenance
providers
· Technical advice on appropriate
maintenance technologies, tactics
and strategies
· Updating of GIS systems through
· Advice on best practice use of
client's existing asset information
systems, and associated
consultancy services
SEP-03: 12 Pre-apprentices graduate
from our first programme. 11 take up
apprenticeships at City Care.
AUG-03: City Care
Management Development
Programme launched.
City Care is a substantial contracting
company, which seeks clients
throughout New Zealand that see
benefits in the value added services
we provide. We are structured in
a way that provides management
capacity to effectively deliver on all
the transitional issues associated
with business growth.
City Care has many highly skilled
managers, most of whom have
extensive experience in our industry
sectors. Through careful human
resource planning and proactive
training, it is usual for the company
to have a number of staff available to
step up when our more experienced
managers take on the challenging
task of delivering on new contracts
with new clients. Through this
mechanism City Care ensures
the values and culture that make
us attractive to many clients are
perpetuated at every new location.
We are a profitable company with a
strong base of long-term contracts.
From our own financial base City
Care invested more than $5 million
in the last year on new plant and
equipment. In addition to our own
resources, City Care can draw on
the substantial resources of our
shareholder - Christchurch City
Holdings Ltd - for additional capital.
This company has more than $1
billion of assets and a Standard and
Poors Credit Rating of AA+.
To support our growth strategy,
City Care has developed extensive
systems that enable us to
rapidly expand to support new
business. For each significant new
opportunity, we predict business
risk and develop comprehensive
transition management plans to
address key risks and operational
issues. If City Care is successful
with major tenders or acquisitions, a