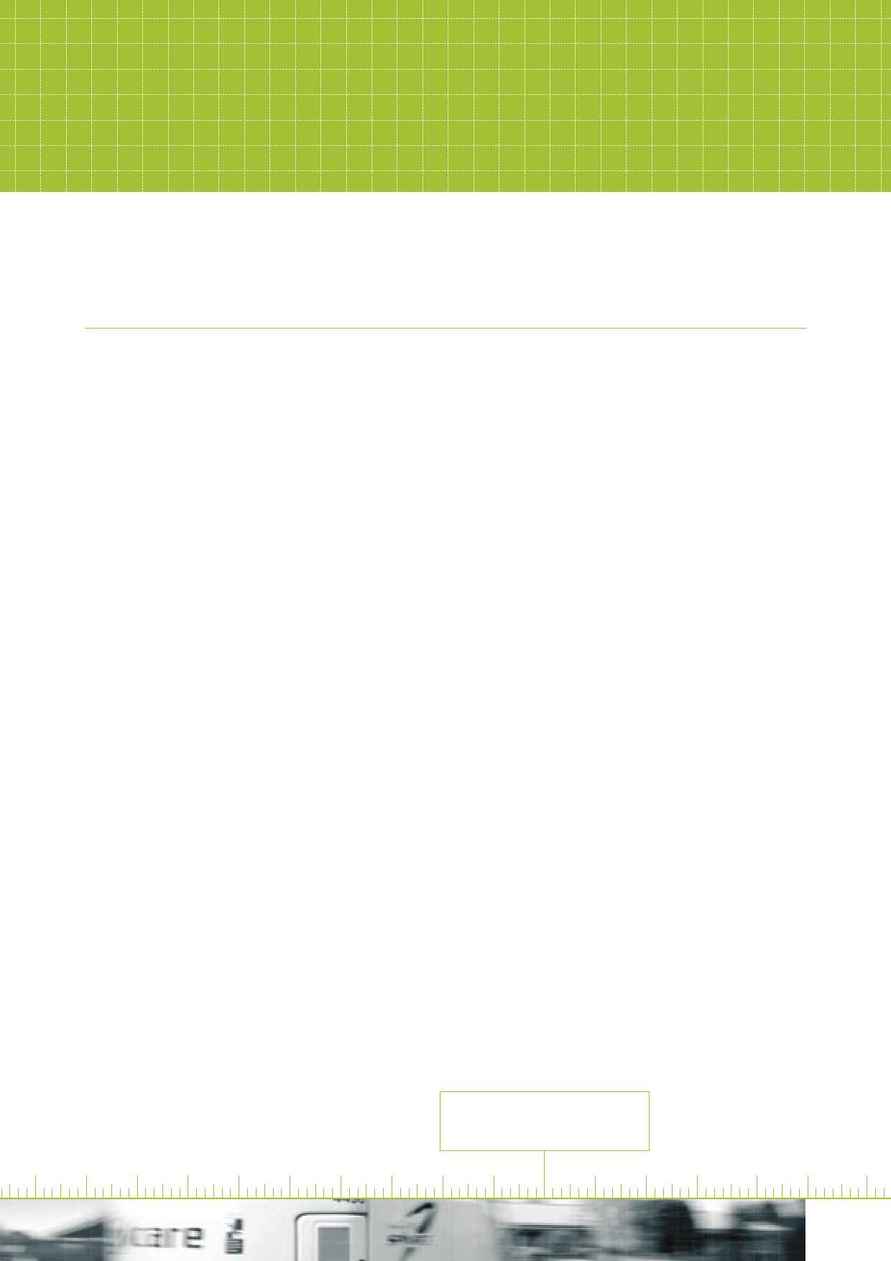 Key Operational
Sectors
City Care provides a full maintenance
and refurbishment service for building
owners. We supplement our own
experienced employees, qualified as
carpenters, painters, electricians and
plumbers, with expert subcontractors
for heating and ventilation, lifts and
other specialised building services.
Contract work extends from minor
building alterations to the sole
provision of all maintenance work
on Christchurch City's 2,600 rental
properties, including full reporting of
all maintenance events against each
asset. As an indication of our range
of skills, we can maintain diverse
facilities like the QEII stadium and
swimming pool complex, restore
heritage buildings, install bus
shelters, build adventure playgrounds
and even create sets of one metre
high chess pieces. As an example
of our responsiveness, City Care
removes all graffiti in Christchurch,
including tagging of private
property, in accordance with strict
performance timeframes. In contrast
to this, the company also provides a
full sign-writing service.
As gardeners to the Garden City we
exhibit a wealth of experience and
expertise in grounds maintenance.
Many of our 200 skilled gardens staff,
based in Auckland and Canterbury,
have qualifications in amenity
horticulture, parks and gardens
technology, sports turf, agrichemical
application and arboriculture.
Specialist work carried out for clients
includes mechanical weed harvesting
in rivers, sexton duties, monument
restoration and pest control. By
drawing on our civil engineering
expertise, our landscaping teams
have completed many complex and
environmental sensitive landscape
jobs, like the development of a
new habitat for native mudfish at
the University of Canterbury, or the
reinstatement of 10 hectares of
wetlands in Anzac Drive Reserve.
City Care also offers an arboriculture
consultancy service providing
assessment and advice on tree health
and resource management issues.
City Care is a key maintenance
provider on water and wastewater
networks that serve close to
one million people in total. We
provide a full range of services
from civil construction, operation,
and mechanical and electrical
maintenance of treatment plants
and pumping stations, to responsive
maintenance on the pipe networks
and flood prevention work on
drainage systems. We offer key
clients fully integrated IT solutions
so that they can monitor the status
of key networks in real time. With
more than 200 employees operating
in this sector, City Care has a huge
pool of experienced staff to call
on to meet the full range of client
needs. We have invested in a suite of
technologies that enable us to carry
out many repairs and modifications
with minimum disruption. Capabilities
include live mains tapping, grouting,
pipe thrusting, directional drilling,
patch lining, cured-in-place
pipelining and robotic cutting. Asset
investigation services are also
provided by our five CCTV crews,
and through our experience in smoke
testing, pipe location and other
diagnostic techniques.
The construction and maintenance
of roads is a core activity for City
Care. We own an extensive fleet
of heavy construction equipment,
including bitumen sprayers and
pavers, to serve this infrastructure
sector. Many staff are converting
experience and skills to qualifications
through recognition of prior learning
City Care is in the business of management, construction and maintenance of New Zealand's
infrastructure and amenity assets.
JUL-03: City Care begins a 5 year
contract to maintain Tauranga City
Council's water and waste water network.