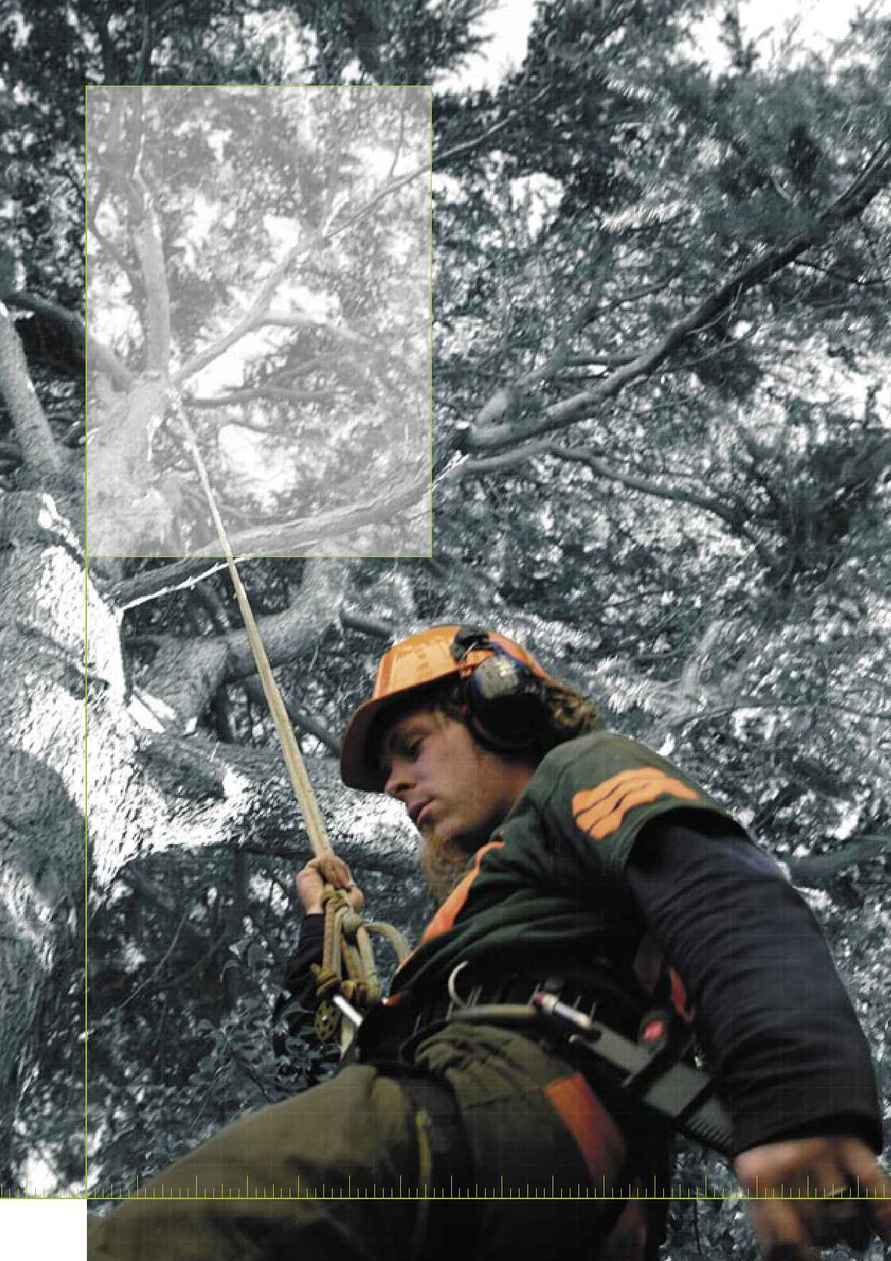 David Hamill ­ Arborist, Christchurch
City Care arborist David Hamill is someone who barely
ever has his feet planted fi rmly on the ground. In fact
he is often seen well above ground level pruning,
dismantling and generally maintaining the trees of
Christchurch.
Originally from Ireland, David has been an arborist for
eight years. He started his career as a groundsman for
a fi rm in Ireland. After two years working there, the fi rm
sent him to university where he studied horticulture.
Following his graduation, David spent six years working
for various companies in Ireland.
David moved to New Zealand two years ago and started
working for City Care in January this year.
He says his work varies a lot from day to day. In recent
winter months, after storms and snowfall around
Christchurch, he has been removing numerous broken
branches.
It's dismantling large trees, however, which is a highlight
for David.
"There are often large trees which become a problem
for some reason so you have to get up there with a
chainsaw and safely dismantle them."