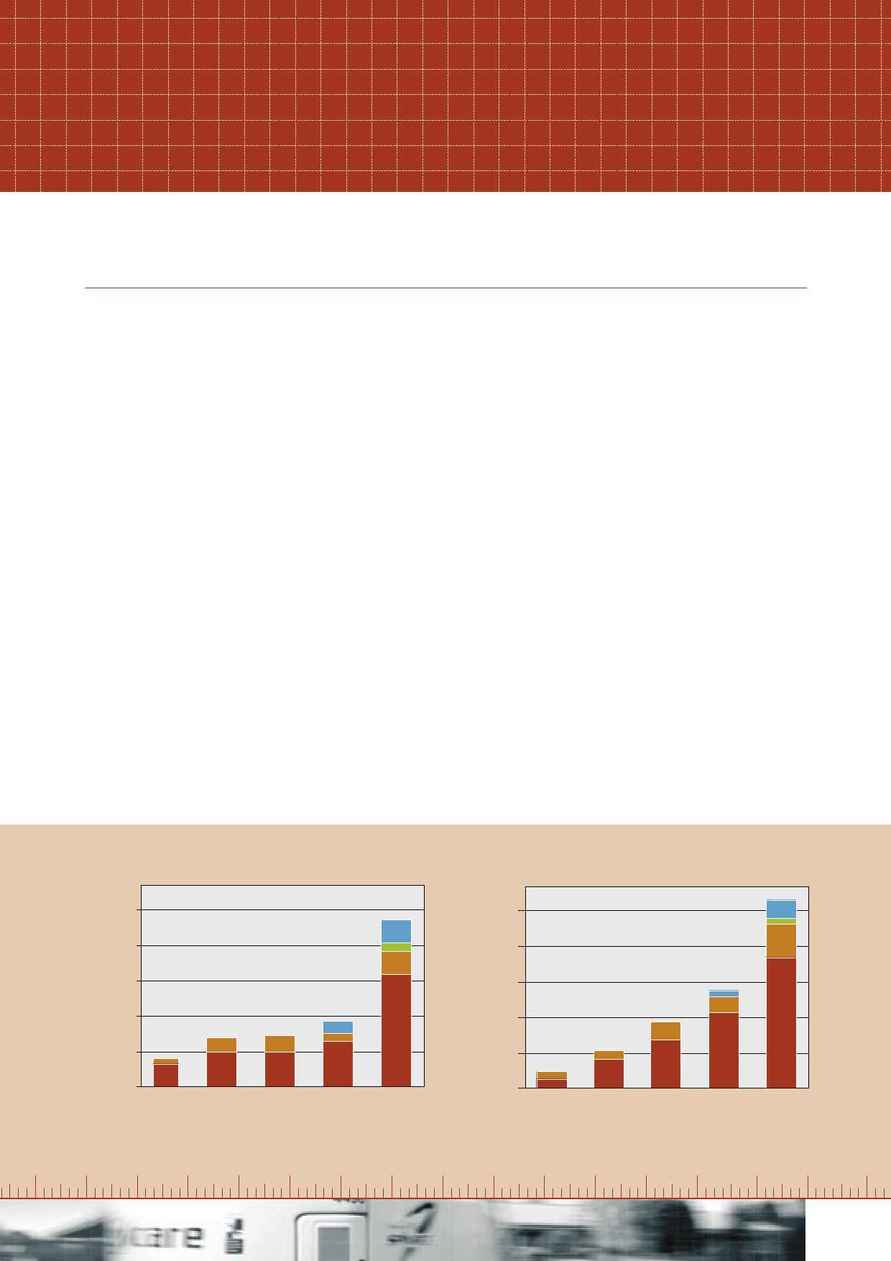 SERVING CHRISTCHURCH CITY COUNCIL
One of the objectives of City Care is to
"continue to compete in Christchurch
markets and aggressively target a
significant share of work offered for
tender by CCC". Christchurch City
Council contracts out maintenance
and construction work in all of City
Care's key operational sectors - parks,
water and wastewater networks,
buildings and roads.
Early in 2003, City Care secured an
agreement with CCC to extend for
three years all the key contracts we
hold to maintain parks, buildings
and the utility networks. For this we
offered a $1.5 million discount across
these contracts, taking effect 1 July
2003. Through this arrangement, City
Care has secured its position as the
major supplier to CCC for maintaining
these important assets.
CCC has also benefited through this
relationship. For example, the City is
now getting its parks maintained for
about 15% less than it cost 5 years
ago
, though this drive to deliver
improved cost results is beginning
to impact through lower levels of
customer satisfaction.
In the other key infrastructure sector
­ roading ­ City Care continues to
tender for all major jobs. This year we
secured 26 out of 90 contracts (prior
year 22 out of 96), thereby increasing
our market share by 5% to 28%.
To improve service and
communication, late in the financial
year City Care's management
structure in Christchurch was
re-aligned to better match the
new structure put in place by new
leadership at CCC.
CHRISTCHURCH CITY COUNCIL
CHRISTCHURCH CITY COUNCIL