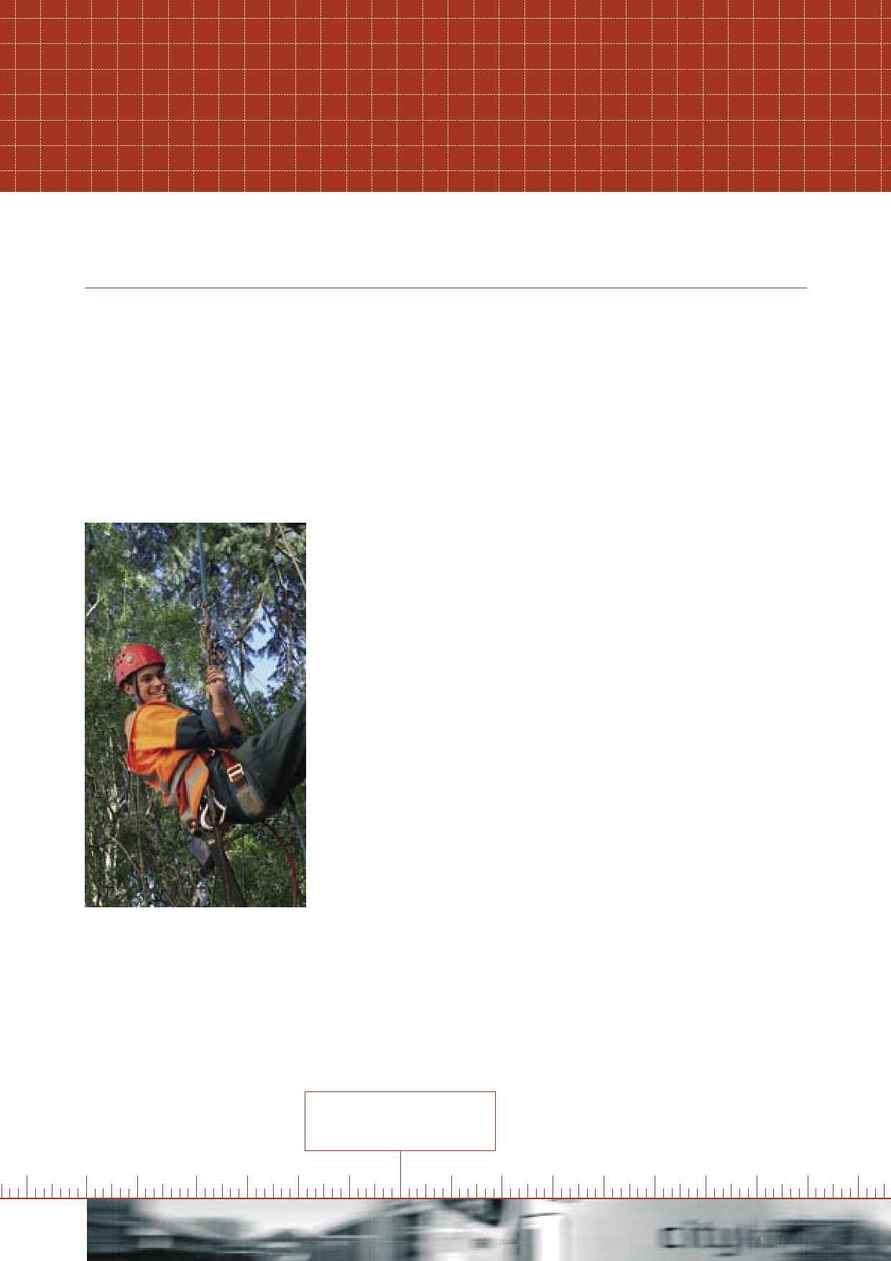 Minor innovations occur across
City Care's business many times
on a daily basis, as evidence of our
culture of continuous improvement.
Major innovation initiatives typically
fall into one of three categories
­ business process improvements,
developments in information
technology, or new operational
equipment.
Business Process Improvements
City Care's business process
structure is aligned to our core value
creation processes of Winning Work,
Establishing New Contracts and
Excellence in Managing Contracts,
and to support processes like
Driving Staff Performance and Client
Relationship Management.
In the last year we have substantially
improved our tendering processes,
acquisition processes, the way
we communicate and measure
strategic performance, and our
risk management and transition
management processes, to mention
a few. Each of these advances makes
City Care more effective at delivering
complex services to clients.
As an outcome of our ongoing
investment in information technology,
City Care now offers purpose built
integrated information systems to
meet the asset management and
customer service need of our clients,
including, where required, the capture
of real time data from our operations
in the field. Each major new contract
won provides opportunities to further
enhance our capabilities in this area,
and each new IT development can be
provided as a service enhancement
to existing clients.
In the last year, City Care has
deployed around seventy mobile
phone enabled computers into its
field operations.
Operational Skills and Equipment
City Care is normally not an inventor
of new operational technology, but
we are active at visiting the most
appropriate trade shows in the world
to keep up to date with the latest
technology in our fields. This year we
have invested in directional drilling
equipment (along with skilled staff
via acquisition) to further enhance
our pipe laying capabilities, have
purchased a quieter and more
productive road sweeper, and bought
an infrared pavement heater that
enables us to re-compact non-
compliant asphalt.
APR-04: Richard Lauder awarded
Graduate Diploma in Arts
(Philosophy) - Canterbury University.
Tama Aranga, Pre-apprentice 2004