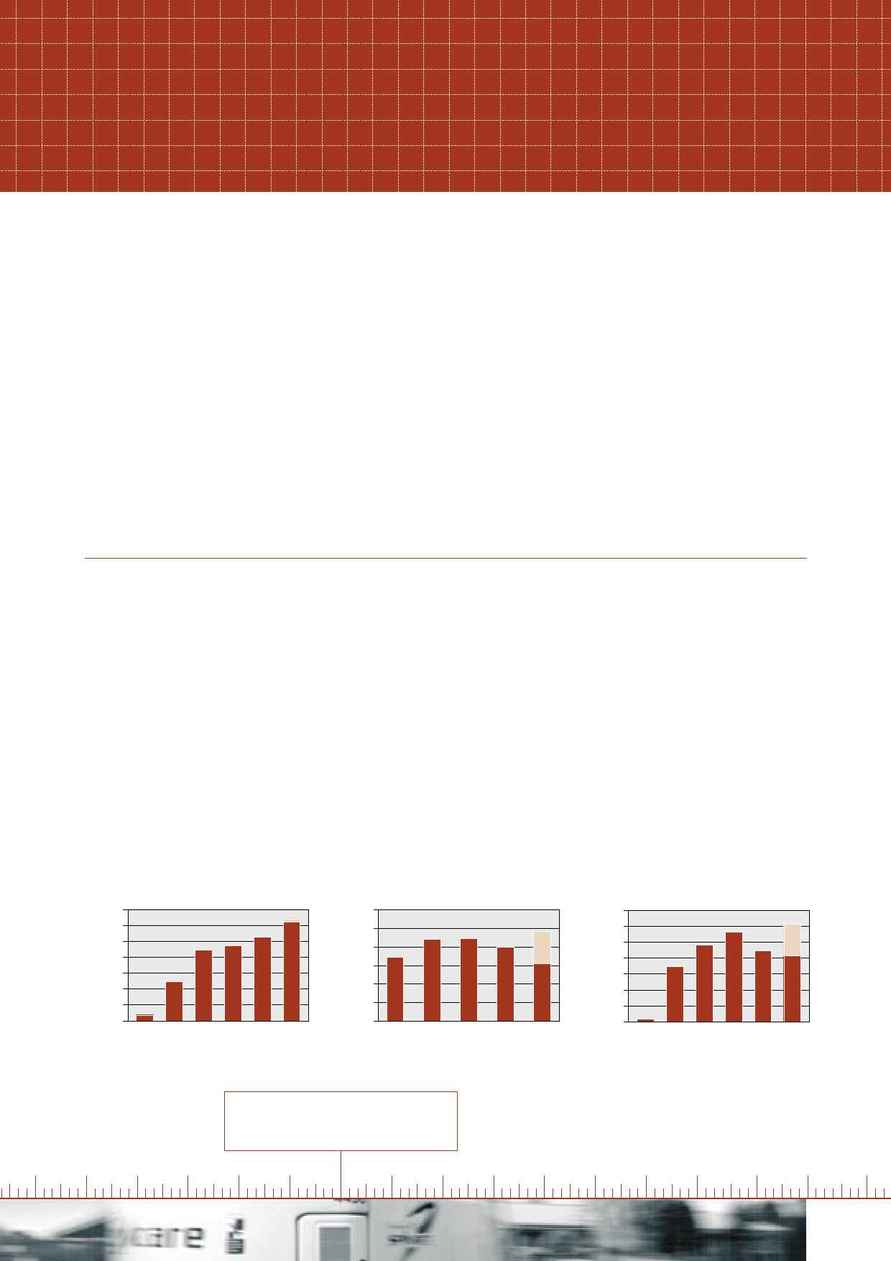 3.5
3.0
2.5
2.0
1.5
1.0
0.5
0.0
1999 2000 2001 2002 2003 2004
Effect of price reduction
70
60
50
40
30
20
10
1999 2000 2001 2002 2003 2004
Effect of price reduction
Effect of price reduction
FEB-04: City Care awarded Human
Resources Institute of New Zealand Award for
the best HR initiative in the South Island.
City Care's objectives demand that
the company is profitable, innovative,
serves Christchurch well, grows into
new markets with new customers, is
a good employer, has excellent safety
systems, is a good corporate citizen,
performs well environmentally and
also delivers quality services.
While this report will cover our
performance in all these areas,
City Care has also committed
to fully transparent reporting
against our triple bottom line ­ our
economic, social and environmental
performance. To assist us in this
reporting, we have referred to the
Global Reporting Initiative and
other best practice guides. This
demands some additional reporting,
particularly in disclosures of
ownership and governance policy
and on assessment of
economic impact.
From this basis we present the
following performance report.
While every effort has been taken
to present accurate information in
this summary, the base data and
qualitative statements have not
been externally audited, and are not
addressed in Audit New Zealand's
report on our financial statements.
A major influence in this year's
financial results is from the price
reduction accepted by Christchurch
City Council for an extension of key
contracts held by City Care. For an
addition of three years security in core
business sectors, City Care reduced
prices across contracts by a total of
$1.5 million per annum, effective 1
July 2003. This reduction in profits
must be considered when comparing
this year's result to that of prior years,
and the effect has been represented
in the accompanying graphs.
In the year ended 30 June 2004, City
Care revenue grew by $10.16 million to
$62.65 million, an increase of 19.4%.
Net profit after tax was $1.81 million,
a decline on prior year of $0.39
million. This was on a net operating
profit of $3.08 million.
Based on an average equity of $11.73
million, City Care achieved a tax paid
return on equity of 15.4%, the lowest
result in 5 years. Without the price
reduction to CCC, the return would
have been 24.2%.
Dividends of $1.19 million (prior year
$1.42 million) were paid to CCHL
during the year. Total equity rose
$0.62 million to $12.04 million.
$2.84 million of cash was generated
from the business, and $5.51
million was reinvested in new
plant, equipment and information
technology.