City Care Performance Report 2004 Page 19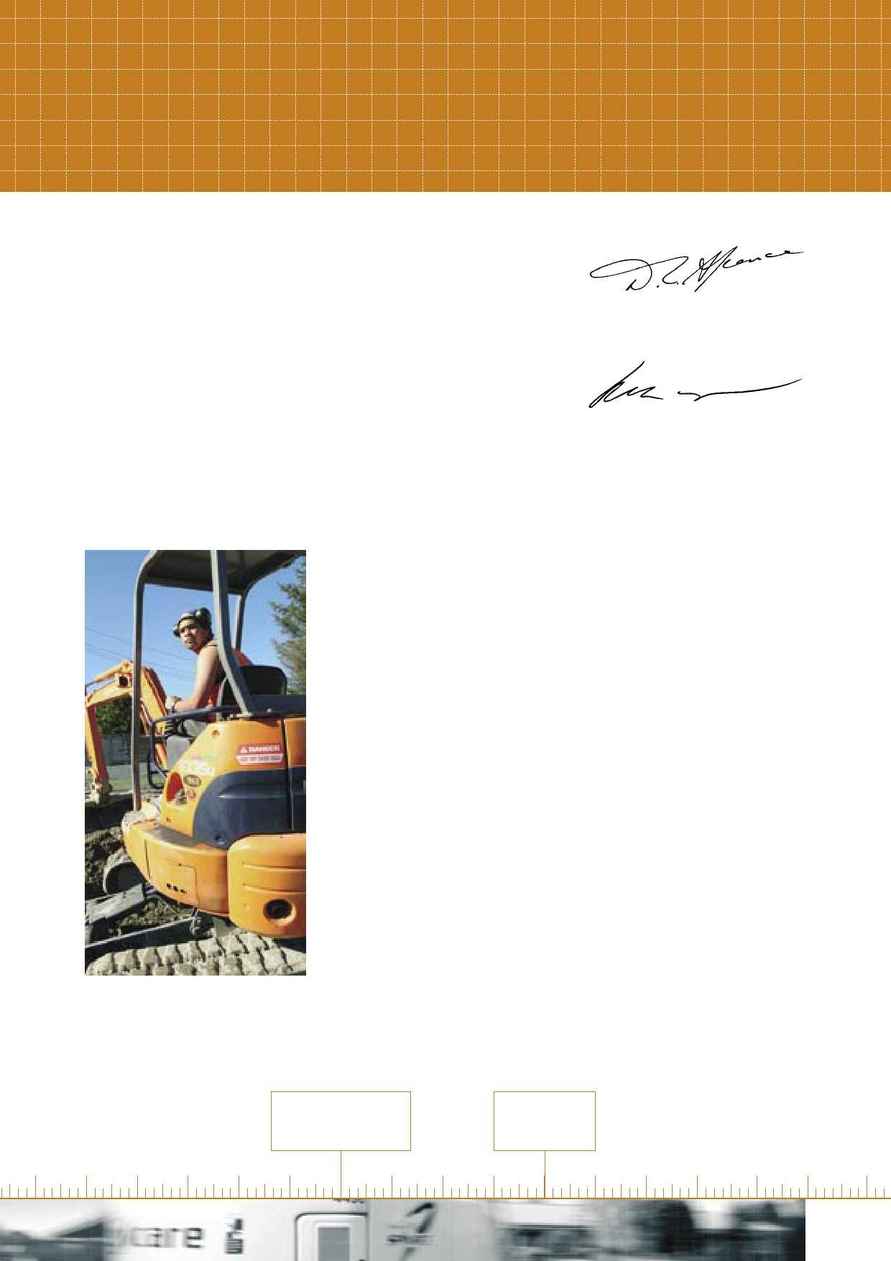 The management team at City
Care continues to be committed to
the development of best practice
business systems to support the
operations of the company. We
have retained our accreditations to
a number of international and NZ
standards in the key areas of quality,
environment and safety, and we have
improved many of the systems in
place to assure delivery of our core
business processes.
The company's commitment to
best practice in health and safety
management has resulted in
continued improvement in the days
lost to injury. In the last year the
company lost 363 days (prior year
585 days), and this reduction has
been achieved during a year in which
employee numbers have increased
by almost 20%.
City Care is now looking to safety
behaviour programmes to further
improve results.
The Directors would like to thank all
staff for their contributions during
the past year. The success of the
company is a direct result of your
efforts and enthusiasm.
We also offer specific thanks to our
fire fighters who fought a record
number of rural fires over the
summer, and who were rostered on
24 hour active duty from New Year
to mid-January, when many other
New Zealanders were enjoying their
holidays.
JAN-04: 50 young people
attend open day at City
Care Christchurch.
JAN-04: New
Plymouth Depot
Established.