City Care Performance Report 2004 Page 16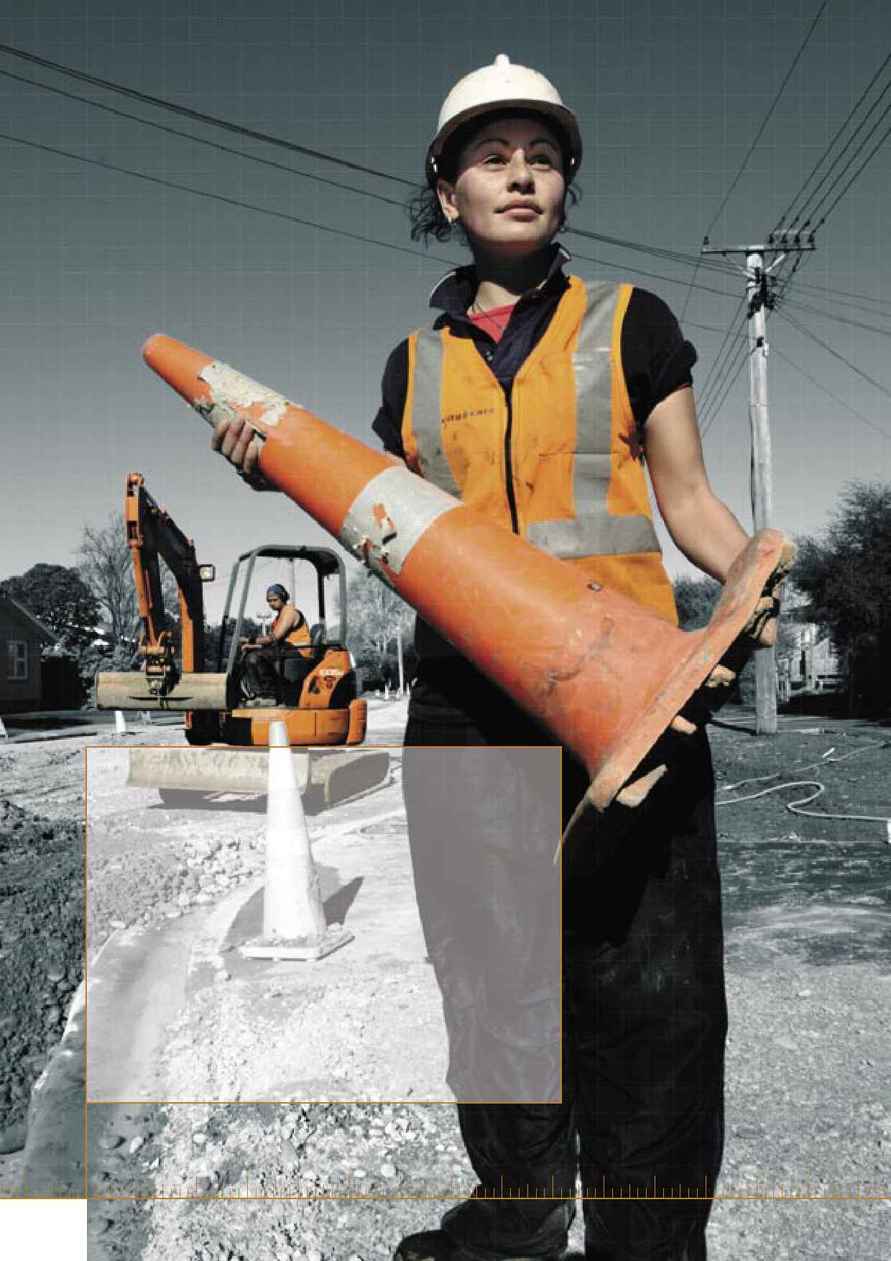 Katie Robinson and Anthony Skipper ­ Post pre-apprentices, Christchurch
Katie Robinson and Anthony Skipper both admit they have come a long way in
terms of personal and professional development thanks to City Care's pre-
apprenticeship programme. Both are now full-time employees of City Care and
well on their way to completing trade certifi cate qualifi cations.
Being an apprentice in the male dominated sealing industry doesn't phase Katie,
19, who says the programme really opened her eyes.
"Before the programme I had no idea what I wanted to do. I would never have
thought about doing what I'm doing now. It was an awesome opportunity."
Although he had done various courses such as cooking and performing arts
since leaving school, Anthony, who is doing civil construction, feels he fi nally has
his feet on the ground.
"This is the fi rst thing that has been really solid ... and at the same time as I was
learning I was earning money which is what I really wanted."
Also full of praise for the opportunity he has been given, Anthony says he would
encourage other people to take part.