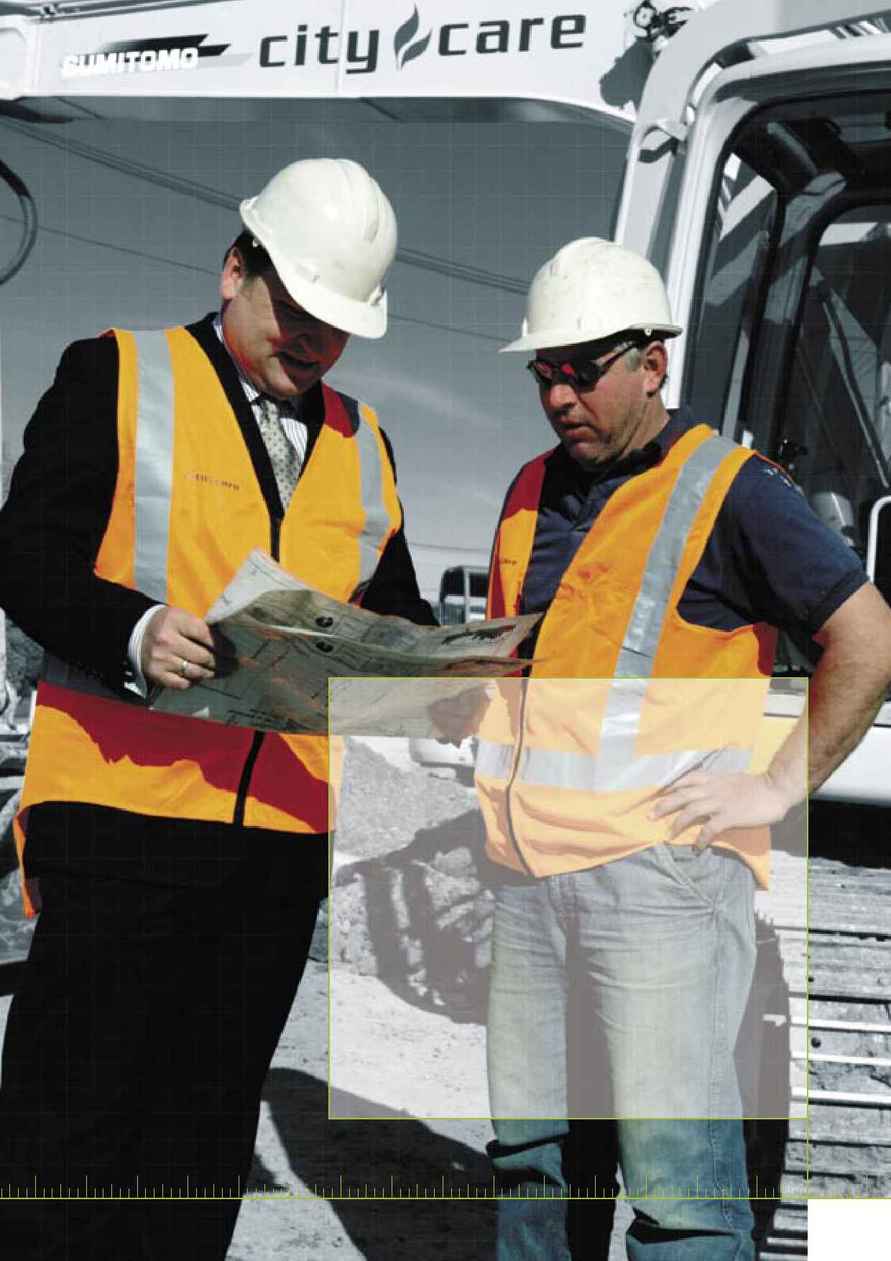 Onno Mulder ­ Senior Management Team, Christchurch
Onno Mulder is part of City Care's senior management team, which is
characterised by determination, strength and a progressive style.
Working for City Care since early 2000, Onno started as the Roading Divisional
Manager, progressed to Civil Engineering Manager and two years ago was
promoted to the position of Northern Regional Manager.
He led City Care's drive into the North Island which has resulted in the
establishment of offi ces in Auckland, Tauranga and New Plymouth.
In May this year, Onno became the South Island Regional Manager and his goals
are currently focussed on growing the company's South Island business and
strengthening its relationships with existing clients.
Onno says his management style is inclusive and he places importance on
empowering the people working with him to achieve as much as they can in their
respective positions.
"I want to encourage them and help them to achieve their goals which helps us
achieve our outcomes as a company."
He is very enthusiastic about the wide range of services the company has to offer
its clients.
"We are extremely diverse in our activities and there is a huge future for the
business in all our market sectors".