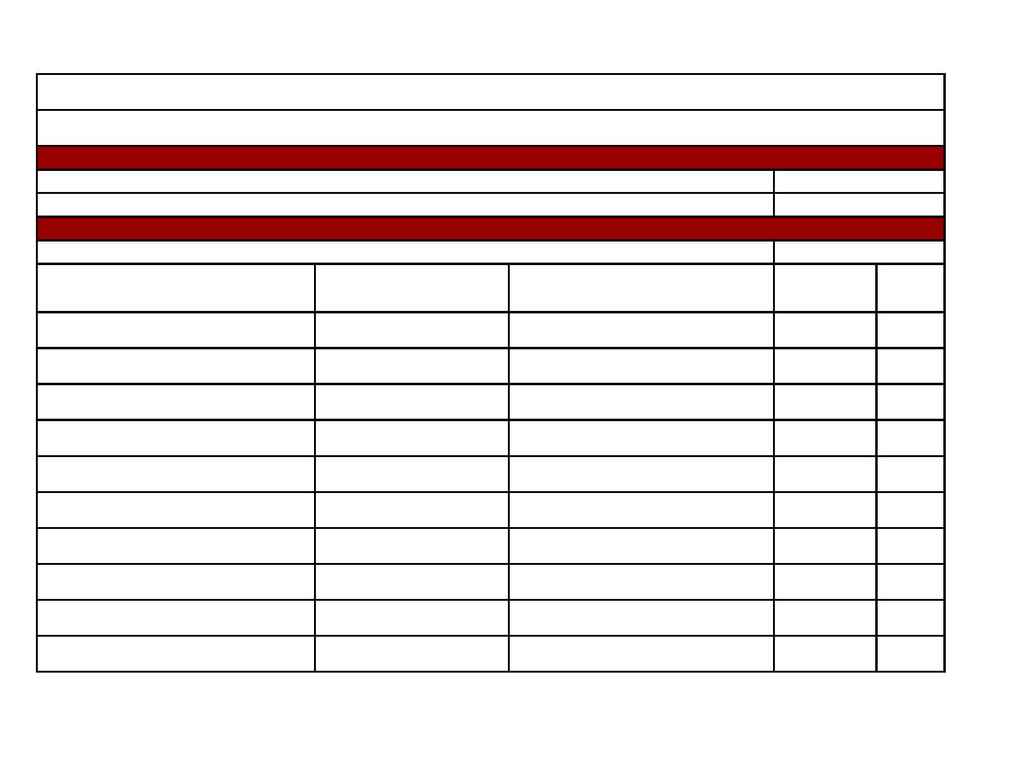 Group: Tawas City, East Tawas
Stations: WKJC-FM, WIOS-AM, WKJZ-FM, WQLB-FM
A station may accumulate the relevant information for the date range specified (using the previous EEO Internal Job Vacancy Summar Form) and place a completed EEO Public File Report in the public inspection file
annually on the anniversary of the deadline for filing its license renewal application.
A. Job Vacancies Filled Between 2005-05-01 and 2006-06-01
1. Job Title: Account Executive (J002069)
2. Job Title: Announcers (J002223)
B. Recruitment/Referral Sources Used to Seek Candidates for Each Vacancy
1. Job Title: Account Executive
Person
Hired?
ALABAMA A &M UNIV/MARKETING
4107 MERIDIAN ST P.O. BOX 1357
NORMAL, AL 35762
614 WEST SUPERIOR
ALMA, MI 48801
Alma College - The Center for Student Development - Career
Servi
Career Services, Alma College 614 W. Superior St.
Alma, MI 48801
666 JOHNSON ST
ALPENA, MI 49707
AMERICAN BROADCASTING SCHOOL
4511 SE 29TH ST
OKLAHOMA CITY, OK 73115
American Broadcasting School
712 North Watson Road Suite 200
Arlington, TX 76011
AMERICAN BROADCASTING SCHOOL AT TULSA
2843 EAST 51ST STREET
TULSA, OK 74105
AMERICAN WOMEN IN RADIO &TV
1771 N ST NW
WASHINGTON, DC 20036
ANDREWS UNIVERSITY/COMMUNICATIONS DEPT
COLLEGE OF ARTS &SCIENCES
BERRIEN SPRINGS, MI 49103
ANNENBERG SCHOOL FOR COMMUNICATION/USC
3502 WATT WAY
LOS ANGELES, CA 90086