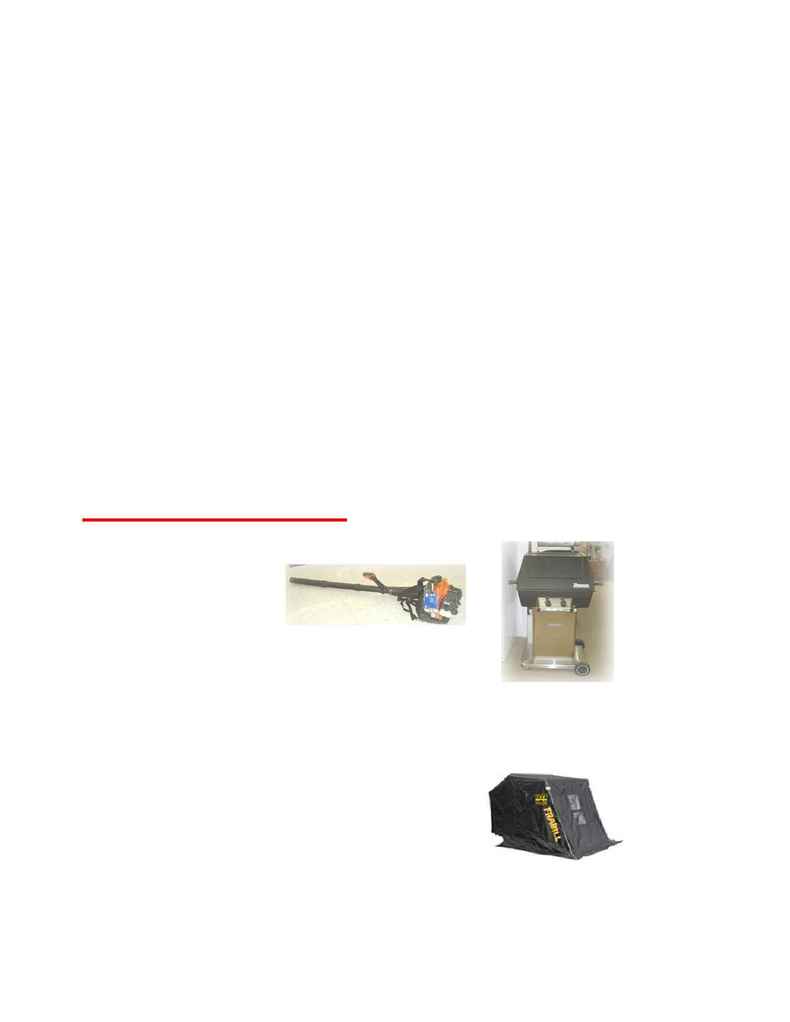 BUSINESS NAME
ITEM / DESCRIPTION
RETAIL
1
$199.95
2
$999.00
3
$56.00
4
$69.99
5
$500.00
6
$30.00
WKJC RADIO AUCTION THIS SATURDAY, FEBRUARY 17, 2007
STARTING AT 11:00 A.M. TILL 3:00 P.M. CALL TOLL FREE 1-800-585-3515
This is your chance to buy quality merchandise and services well below retail prices. Tune in to WKJC 104.7
FM on FEBRUARY 17, 2007 and place your bid! Bidding starts at 11:00 a.m. WKJC-FM will describe each
item and keep you updated as to how the bidding is going. When bidding, call the TOLL FREE NUMBER 1-
800-585-3515, give the item number, the amount of your bid, your name and phone number. If the phones
are busy, keep trying!!
The radio auction is broken down into four - one hour segments. Note the bid times of the items you want to
bid on and be sure to bid during that hour. Bid as many times as you like, minimum bid will increase by
ONE DOLLAR. All items sold to the highest bidder, taxes on all merchandise will be collected on the bid
price, not retail value. You pay for your items starting MONDAY, FEB. 19, 2007 at 2:00 P.M. through
FRIDAY, MAR. 2, 2007 at the following locations: EAST TAWAS - BEN FRANKLIN, downtown East
Tawas; OSCODA - BRANHAM'S JEWELRY on US-23; STANDISH - JULIE HAZELTINE, STATE FARM
INSURANCE, 121 N. Grove, across from the courthouse; WEST BRANCH - EDITH M'S, downtown West
Branch, and WKJC BROADCAST HOUSE, Meadow Road, Tawas City. At these locations you will receive
a receipt authorizing you to pick up your merchandise at the appropriate stores.
IF AN ITEM IS NOT PICKED UP DURING THE SPECIFIED WEEKS,
IT THEN GOES TO THE SECOND HIGHEST BIDDER.
First Hour 11 a.m. - 12 p.m.
Lumberjack Gym, Standish - 10 punch tanning card (hex and bed available)
WKJC AUCTION February 17, 2007
Nagy's Tractor Sales, Omer -
Husqvarna 125 BT blower, 25cc,
backpack blower, 2-cycle,
2 year warranty included.
Little Joes, Standish - Ducane grill, 688 inch, 2-burner, 688 inch
total cooking area, 2 stainless steel burners, stainless steel
cooking grates, stainless bottom stand, 2 side shelves.
Harbor Inn of AuGres - One night stay at the Harbor Inn in AuGres. Locally owned and
operated by Kim and Eric Forton. Where hospitality is always in season. Excludes holidays
and weekends.
Hungry Howies, East Tawas & Oscoda. - 4-medium, 3-Cheeser Pepperoni Pleaser
pizzas, two 3-Cheeser Howie breads, one large salad & 2 large soft drinks
Frank's Great Outdoors, Linwood - Frabill 6140 Prowler GT ice
shelter. Room for two anglers plus gear! Inside fishable space:
53" long x 60" wide. Set up size 89" long x 60" wide x 72" high.
Folded size 60" long x 36" wide x 22" high. Weighs 115 lbs. 5 clear
view windows, oversized storm flaps to seal out wind & snow,
anchoring system for high wind. Glide trax « glides easily through snow & ice.