UDC Corporation Blanket Agreement, Exhibit A, 2005, 10 20 04 Page 1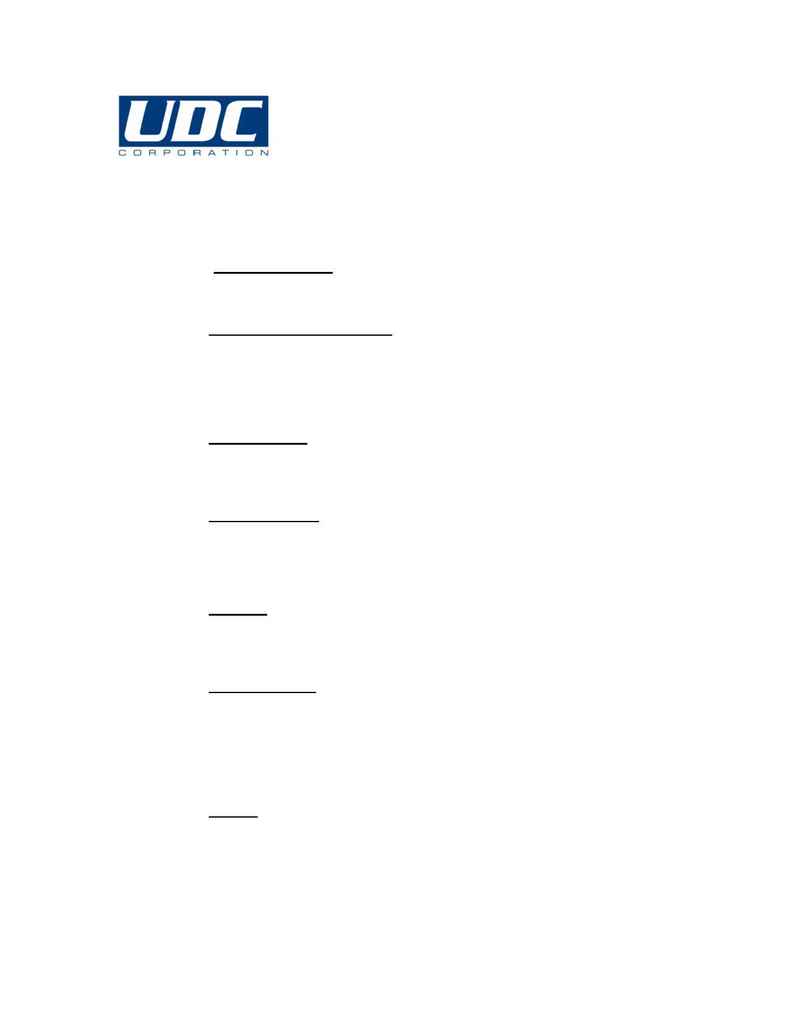 1041 KRAEMER PLACE ­ ANAHEIM ­ CA ­ 92806 ­ 714.630.8580 ­ 714.630.0430 FAX
BLANKET AGREEMENT EXHIBIT "A"
A. Subcontractor
Agrees:
Agreement. That this subcontract agreement is a "blanket agreement"
covering all operations performed by Subcontractor with UDC absent execution
of a separate, project-specific agreement.
Access to Contract Documents. That the Subcontractor shall verify and obtain
copies or be provided access to the contract documents. If a blanket
subcontract agreement, the Subcontractor understands that the contract
documents can change from project to project. At a minimum, the contract
documents shall be defined as set forth in the subcontract agreement AIA-401
and all other project documents.
Orders. If a blanket subcontract agreement, the subcontractor shall be
issued a purchase order number for each and every project and shall receive
written notification of approval to proceed with change orders prior to beginning
work or procurement of any materials.
Agreement. The Subcontractor agrees that by performing any work for
UDC Corporation that this Subcontract Agreement, Exhibit A and all other
contract documents be binding for each and every project regardless of whether
a purchase order or any other order to proceed, written or otherwise, was
5. Protection. Subcontractor shall protect new and existing construction, adjacent
properties, its employees and third parties, stockpiled materials, and equipment
and shall be responsible for any damage or harm caused by its employees or
operations, or those of its subcontractors or suppliers.
Discrimination. Subcontractor shall comply with all laws relating to
discrimination, including Title VII of the Civil Rights Act of 1964 and its
amendments, the American with Disabilities Act, the Age Discrimination and
Employment Act and the California and federal law against discrimination.
Subcontractor shall indemnify, defend and hold harmless UDC Corporation from
any and all claims arising from or relating to Subcontractor's failure to comply
7. Conflicts. In the event of any conflict or inconsistency between the terms or
provisions of this Exhibit A and any other contract documents, the contents of
this Exhibit A supersede the conflicting or superseding terms or provisions.