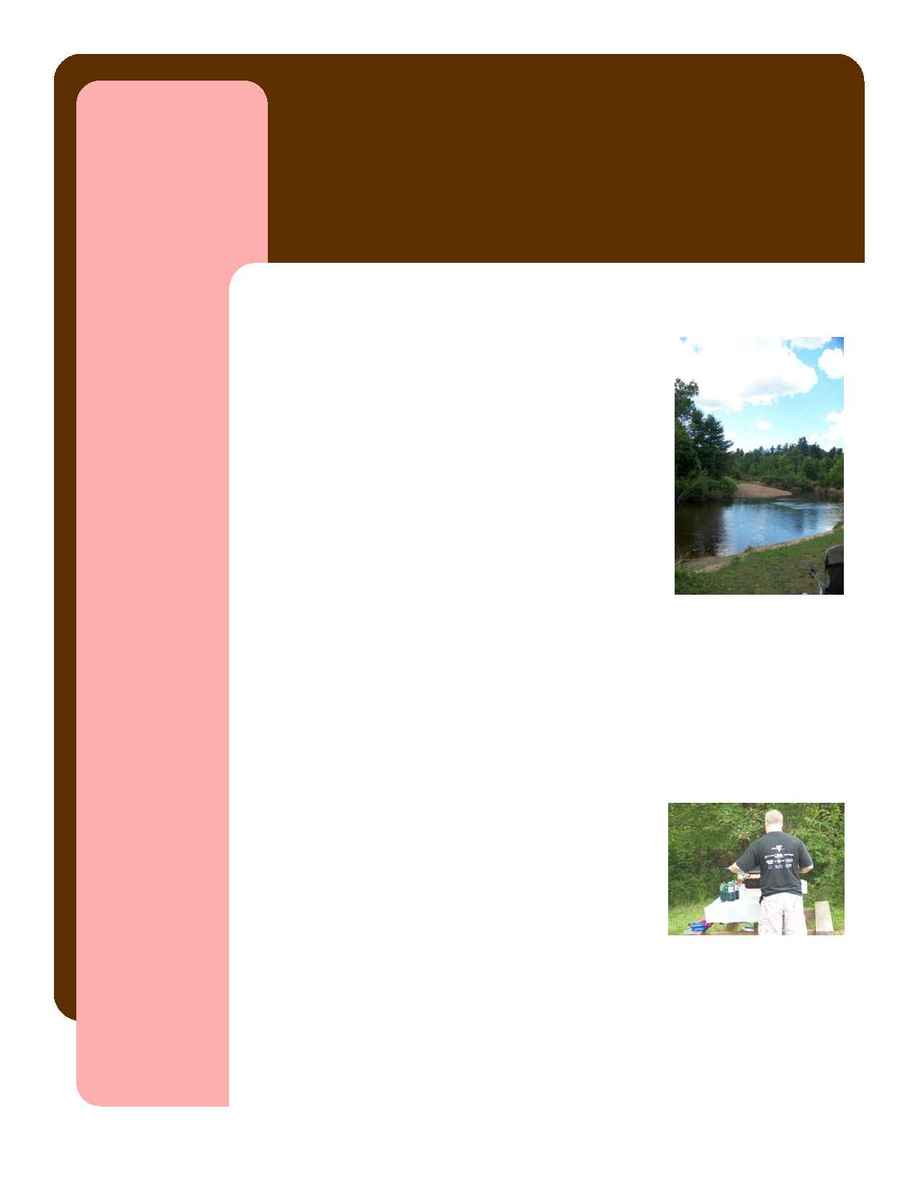 What looked like may have been
a wet weekend turned out to be
the exact opposite this time, as a
cloudy and drizzly Friday morning
gave way to become the start of
a warm and sunny weekend for
campers in Rainbow Woods.
The change in weather also
changed peoples minds, bringing
in extra campers who had made
last minute decisions to take
advantage of the climate by join-
ing us. Most of these impromptu
campers were here for their first
time, and all the new faces en-
joyed their stay.
This weekend offered campers
lots of time to enjoy our beach,
and even a hot dog or two dur-
ing their afternoon in the sun on
Saturday.
The beach wasn't the only attrac-
tion this weekend as some camp-
ers took day trips and kayak
trips.
We also had some campers cele-
brating their own special occa-
sions this weekend.
All in all it was a relaxing week-
end for all.
Our Weiner Day At The Beach
was held on Saturday at 1:00 PM
this weekend under sunny skies.
The event was attended by
nearly every camper on the
grounds due to the prefect
weather.
Our planning coordinator, Lyall
served up jumbo hot dogs from
the grill and offered the toppings
to create just about any type of
dog imaginable, from Chili
Cheese Dogs to Coney Island
Dogs.
A few campers also brought
additional items to share so that
those not hungry enough for a
jumbo hot dog, still had the op-
portunity for a light snack.
Most attendees remained on the
beach after the lunch, swimming,
sunbathing and playing Frisbee.
This event was free for all camp-
ers and was sponsored by our
50/50 raffle, which raises funds
for such events.
A beautiful weekend on the
beach
I N S I D E
T H I S I S S U E :
Special
Occasions
2
New Web
Site
2
Camping Tips
2
Site Seeing
3
Latest Perms
3
Campfire
Tales
3
Next Event
4
J U L Y 2 3 , 2 0 0 7
V O L U M E 1 , I S S U E 3
F U T U R E
E V E N T S
Mardi Gras
Weekend 8/3-
8/5
Hawaiian
Luau 8/17-8/19
Anniversary
Party 8/24-
8/26
Labor Day/
Spirits And
Spooks 8/30-
9/3
Weiner Day At The Beach