HatShack.com Hatshack Mail Order Form Page 1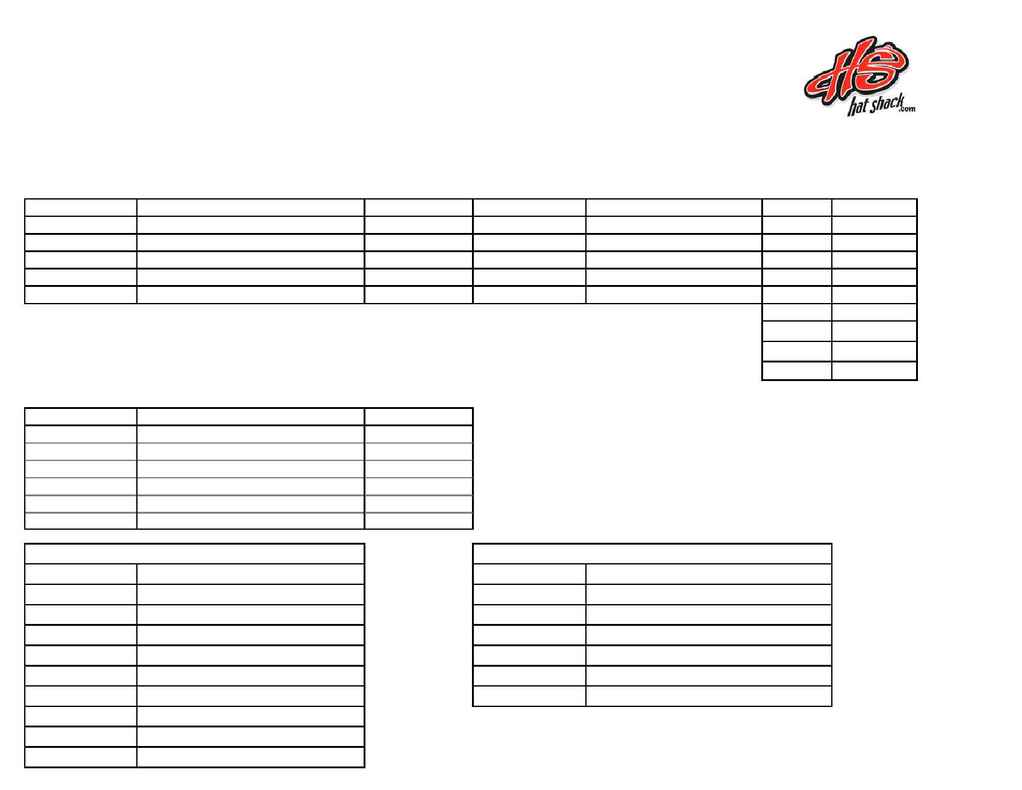 Please mail payment and order form to :
Call 888-HAT-SHACK x140 with any questions regarding mail or faxed orders.
We accept American Express, Discover, MasterCard, Visa, or Money Orders made
1061 Triad Court, Suite 6
payable to Hat Shack. Please do NOT send Cash. We do not accept COD's.
Please check availability of items on our website before mailing orders in. You can do this by adding the particular item to your Cart on our website.
Stock #
Style Name
Team or Color
Size
Qty
Price
Extended
*TAX: AL (8%), FL(6%), GA(7%), LA (8.75%) MS (7%) NC (7%)
If the order is shipping to one of the states listed above, please add the appropriate sales tax.
*SHIPPING: Please use the chart below to determine the shipping costs for your order. Shipping costs are based on the amount of your order.
METHOD
0-$49
$50 or more
USPS Priority
UPS Ground
UPS 2nd Day
UPS NextDay
Canadian Ground
Alasaka/Hawaii
*** Bill To Address must match the information on your credit card
statement or we will not be able to process the order.
Hatshack.com Mail Order Form
SHIP TO CUSTOMER INFORMATION:
Once it's added to the cart, you will be able to retrieve the Stock # needed for placing an order.
***BILL TO CUSTOMER INFORMATION: