Good Cooking rest for sale Page 1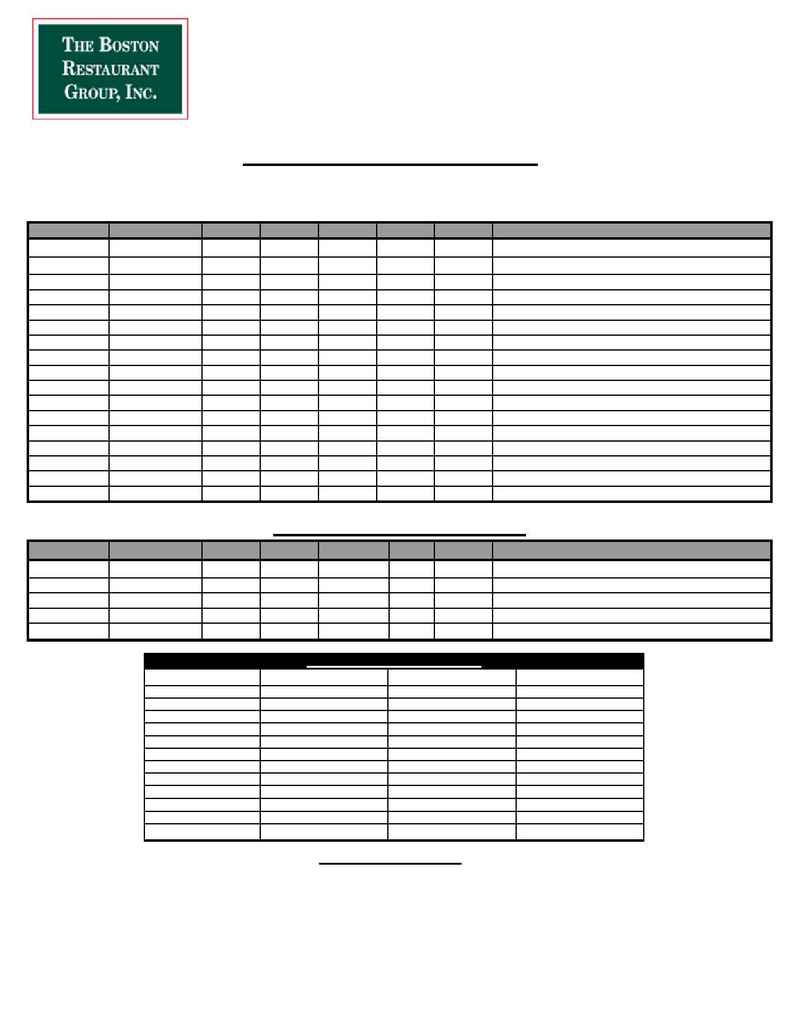 RESTAURANTS FOR SALE
The Boston Restaurant Group, Inc., offers, for your consideration, information regarding the sale of a select group of restaurants in the greater Boston area. Showings can
be arranged to accommodate your schedule and additional information, including financial statements, tax returns and a copy of the lease, will be provided upon request to
qualified buyers. Annual sales figures are estimated and are based upon most recent activity. Rents may vary, depending upon lease negotiations.

LOCATION
CONCEPT
LIC.
SEATS
RENT
SALES
PRICE
COMMENTS
Historic brick building. Open kitchen. Full Liquor License.
Historic brick building. Open kitchen. Includes Real Estate.
Near Quincy Market. Nightclub w/dancing & ent. Lounge Bar.
Coffee Kiosk. Financial Dist. 6 Days. Retail. License for B&W.
Rte.1A Plaza. Pressed sandwiches. Open 1 yr. Owner moving
Very popular and active bar, 35% liquor. Live Entertainment.
Prime location on JFK Blvd. w/Patio. B&W lic. value $200K
Former Black Fin. Perfect for functions. Excellent condition.
Gourmet Deli & Pizza, w/B&W package license. Open 6days.
The Ship. Route 1 Recently renovated. Excellent condition.
Busy retail store and separate catering/commissary. 6 days.
profile Route 1 location. Free-standing. High Volume.
neighborhood café. Full kitchen. Ideal for caterer/deli.
Neighborhood favorite. Bar, dining & take out. Keno & Games.
Casual theme award winning concept. Full bar w/entertainment.
Popular neighborhood bistro in prime location. Lunch & Dinner
South End location. Open kitchen. Great space.
RESTAURANT SPACE FOR LEASE
LOCATION
CONCEPT
SEATS
RENT
COMMENTS
Former My Brothers Place. 1,600 s.f. +/-. Next to Davio's.
Former Roka. Mass Ave. near Harvard Square. Needs buildout.
Former Ming Jade. 3,000 +/- s.f. free standing building. 1.2 A.
Former Papa John's. Route 1A on the waterfront. 2,000 sq. feet.
Prime Rt. 16 location, across from Papa Razzi. 5,000 sq. feet.
REPRESENTATIVE CLIENTS
Information is from sources that we deem reliable. No representation is made as to the accuracy of any information provided. Offering is subject to prior sale, lease, or
withdrawal without notice or change in prices and conditions.